Helped by COVID-19, demand for community medicine after MBBS is rising
Helped by COVID-19, demand for community medicine after MBBS is rising
With COVID-19 sweeping through the country, the need for experts in community medicine was acutely felt. More MBBS graduates are opting for it now.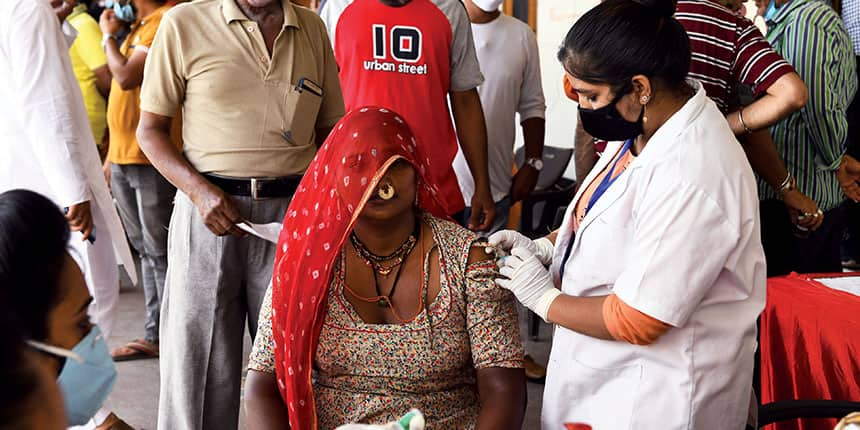 New Delhi: Children begging at the street lights always disturbed Akansha Agarwal. "I would think something should be done for them but never knew what or how," said Agarwal, now a second-year student of community medicine at University College of Medical Sciences (UCMS), Delhi.
Recommended: Check Your Admission Chances for MD/MS/Diploma in All India Quota & State Level Counselings Based on Your NEET PG Rank, Check Now -NEET PG College Predictor
Check Your Admission Chances in DNB Programs Based on your NEET PG Rank, Check Now- DNB CET College Predictor
Her desire to "do something" for the disadvantaged children influenced her choice of subject at the postgraduate level. By the time she was in her third year of MBBS at Lady Hardinge Medical College in Delhi, she decided on community medicine. The long-term plan: Work with a major non-profit organisation to bring healthcare to children of slum areas.
The COVID-19 pandemic shows how sorely specialists in community medicine are needed both for prevention of diseases and early intervention.
Also Read: Meet the AIIMS professor who also has a PhD from IIT Delhi
Community medicine and COVID-19
Community medicine started as social medicine which grew to include preventive care and became social and preventive medicine. Later, it changed into community medicine. It is also called population medicine in a few countries.
As a specialization in India, community medicine is studied after the completion of MBBS. Students can pick it after qualifying the National Eligibility cum Entrance Test for Postgraduate Studies (NEET-PG).
In this programme, students start learning about community medicine from a village level. A few classes are held in the classroom where the theory part of the subject is covered. The rest is hands-on field work.
"In our college also, that is University College of Medical Sciences, we have urban health centres in the community in Ghazipur and a rural one in Narela," said Dr. Amir Khan Maroof, professor of community medicine, UCMS.
Mandated by the National Medical Commission (NMC), each medical college should have one rural and one urban field practice area. And each rural field practice area has one primary health centre (PHC) or community health centre. "When students visit these areas, they get to know the community and the problems associated with the community," said Maroof.
There are 500 medical colleges across the country offering community medicine. The residents of these medical colleges visit the rural and urban health centres to understand the community's culture, practices and medical needs. "They get to know the problems at the village level, and then they try to solve issues that can be solved at that level. That is how a person learns," Maroof said.
A connect with the community, awareness of its specific needs and challenges and understanding healthcare at the micro-level make these experts invaluable in managing pandemics.
Also Read: NEET 2021: Why resident doctors, MBBS interns across the country are protesting over pay
Disease, doctors, data
Students and practitioners of community-level medicine have data at the micro-level of the population, i.e., at the village and district levels, and also at the state level when they manage policies of the state.
The students grow as they study. Working on the ground helps them understand the challenges; they can easily relate to the communities and when required go back to the villages. They know the tools and techniques to decide what has to be done for a community and how the data looks at both the micro and macro levels.
"They need to study the pitfalls in the data in a certain way. The solution and the problem should be coming from the people. That is the whole concept. So the community has some problems and at the same time, they also have the solution. This is how community medicine works", said Maroof. "In individualized medicine, patients are managed one by one. But at the community level, the community is managed."
Also Read: NMC issues draft anti-ragging regulations for medical colleges
AIIMS Patna and elsewhere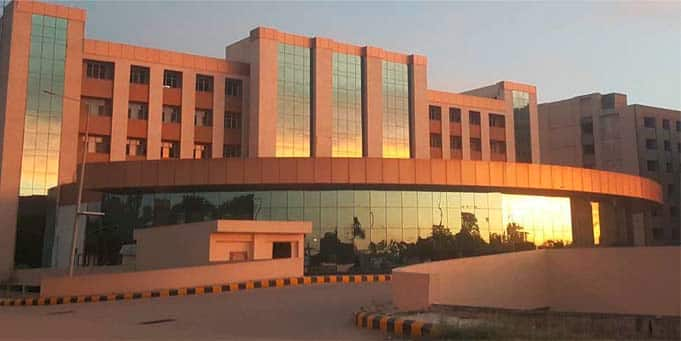 AIIMS Patna: Demand for MD in community medicine increasing. Admission is via NEET-PG.
Demand for the programme has increased gradually over the past five-six years, said Dr. Sanjay Pandey, professor, community medicine, All India Institute of Medical Sciences (AIIMS) Patna.
The subject was introduced in AIIMS Patna in 2019. The institution has eight seats for it.
Pandey believes the opportunity to plan a government's health facility programme, which can then be implemented at the ground level, attracts many students to it. "Unless and until people know about the disease occurrence and disease causes, prevention and control, they will not work in the peripheries", Pandey said.
For Venkatesh Karthikeyan, in the first year of community medicine at AIIMS Patna, opting for the subject was an obvious choice. Kartikeyan completed his MBBS at Velammal Medical College Hospital and Research Institute in Madurai, Tamil Nadu.
"Being a community physician, I can treat both at an individual level and at a community level. At a community level, my actions will make a bigger impact. The same amount of work will make a bigger difference," he said, explaining his decision.
Agarwal found her vocation when she was introduced to community medicine in the third year of MBBS. "We had to do a few field visits. It was then that I became sure – this is what I always wanted to do," she said.
Ranjitha, who goes by a single name, completed MBBS from Indira Gandhi Medical College and Research Institute, Puducherry, and wanted to be in community medicine. "My first choice was always community medicine. I want to complete my senior residency." Ranjitha is in final year studying community medicine in UCMS.
Also Read: Explainer: All you need to know about OBC reservation in AIQ medical seats
Jobs in community medicine
Graduates of community medicine have a range of opportunities before them. They can, like Agarwal plans to, work in the community as part of a major non-profit or public health organization. Many choose to pursue research abroad. Ranjitha wants to contribute to academia after completing her senior residency.
Agarwal has her sights set on international non-profit, UNICEF. "There is more work, and you can actually go in rural areas, even in urban areas there are slum clusters where you can go and interact with people and work at the community level," she said.
Kartikeye, like Agarwal, is preparing to join an international NGO. "I might join an international organization. That sounds attractive. As of now, I am free and open to all options", says Kartikeye.
There is no super specialization in community medicine. There are some areas like HIV or malaria or epidemiology. If one works for a continuous period, one becomes an expert in that area and moves up the ladder. "Most of these people join an international organization as experts," said Maroof adding, "we need more community health professionals who are doctors in our country. It is they who should be given the authority to manage pandemic situations. Kerala, Maharashtra and Gujarat did well during COVID, but other states need to follow."
Write to us at news@careers360.com.