Coronavirus: Harvard University president, wife test positive
Coronavirus: Harvard University president, wife test positive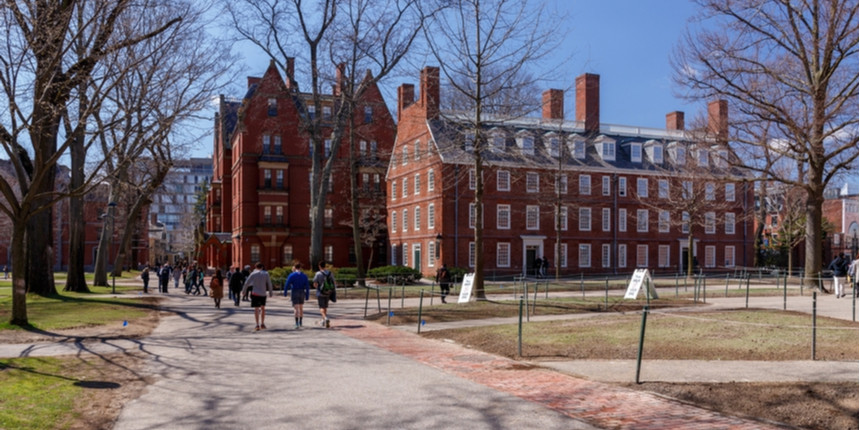 NEW DELHI: Harvard University's president Lawrence S. Bacow and his wife have tested positive for COVID-19, he announced in an email on March 24.
In a statement to the university community, Bacow said: "We started experiencing symptoms on March 22 - coughs then fevers, chills, and muscle aches—and contacted our doctors on March 23."
They received the test results on March 24.
"We were tested yesterday and just received the results a few minutes ago," Bacow said.
The university president said they are not sure how he and his wife contracted the virus and said they met very few people since they both began working from home from March 14.
"The good news—if there is any to be had—is that far fewer people crossed our paths recently than is usually the case," he wrote in the email.
Working from home
"We began working from home and completely limiting our contact with others on March 14 in keeping with recommendations to adopt social distancing measures," the email said.
The Business Insider reported that the first coronavirus case on Harvard's campus was confirmed on March 13.
Bacow and his wife will now undergo a two-week isolation at home.
He said, "I am blessed with a great team, and many of my colleagues will be taking on more responsibility over the next few weeks as Adele and I focus on just getting healthy."
Earlier this month on March 10, Harvard had asked the students to vacate the campus housing by March 15 to containing the coronavirus outbreak. The university has moved the classes online and shut down much of its campus by March 17.
As reported by the student journal, The Harvard Crimson, according to Harvard University Health Services, as on March 24 afternoon, 18 Harvard community members have tested positive for COVID-19 or are presumed to have the illness.
Now, in accordance with health protocols, the Department of Public Health authorities will reach out to his close contacts over the past few days to test them for COVID-19.
According to the World Health Organization, COVID-19 has an estimated incubation period of one to 14 days, after which an infected person will start showing the symptoms of the disease.
All the 50 states of the USA have reported cases of COVID-19 to Centres for Disease Control and Prevention (CDC). There have been a total of 44,183 COVID-19 cases and 544 deaths in the USA.
Also read:
Write to us at news@careers360.com.
Stay updated with latest Education News
More From Team Careers360