COVID-19: Researchers collaborate to gather data on ground realities
COVID-19: Researchers collaborate to gather data on ground realities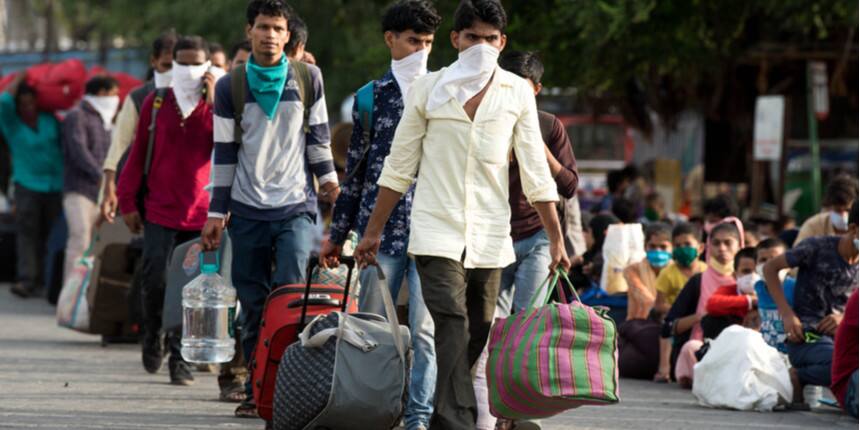 NEW DELHI: In a bid to aid the most vulnerable during the global coronavirus pandemic, researchers from about half a dozen educational and research institutions have set up the India - Covid Assessment and Response Dashboard (I-CARD), that tracks crucial data on factors influencing their livelihood.
Initially supported by Azim Premji University, teachers, students and alumni from APU, Oxford University, Indian Institute of Management-Ahmedabad, Jadavpur University and Tata Institute of Social Sciences are volunteering to collect data.
The dashboard gives the public access to an extensive "block-level data" from seven states on one common platform. The states include Chhattisgarh, Jharkhand, Madhya Pradesh, Maharashtra, Odisha, Uttar Pradesh and West Bengal. The data is collected fortnightly for frequent assessment.
Migration patterns, access to food, water, healthcare, cash and credit are some of the data points collected for civil society organisations, governments, media and funders.
"We are trying to capture the ground reality at the block level which can be used by various stakeholders to draft their response strategy," explained Ankit Saraf, volunteer in I-CARD. "Data collection exercises are mostly restricted to the district level which is too wide and with high variation. We have tried to collect frequent granular databases," he added.
Emerging patterns
The initiative has also converted the collected data to highlight some emerging trends.
A report, published on the dashboard, points out the "unevenness in access to healthcare, especially for the vast majority of non-COVID needs" in Chattisgarh which requires urgent attention.
The report also shows " Worrying incidence of social discrimination across states" which is tabulated for an immediate policy response. The states which need the most attention are also highlighted for better understanding.
Tailored for use
The data has also been arranged domain wise to facilitate a targetted approach. Options to select a state, district and block for a specific factor or parameter have been made available.
"If an NGO is working on food-related issues, then they can use the dashboard for a particular geographical area, filter it out for food issues, areas suffering in terms of food access and craft their response strategy accordingly," said Saraf.
The user can also do a geographical comparison for an issue within a state or at inter-state level. A need-based analysis is also generated as per the requirement of a response team.
Also read:
Write to us at news@careers360.com