COVID-19 in NCERT's alternative calendar for Classes 9 and 10
COVID-19 in NCERT's alternative calendar for Classes 9 and 10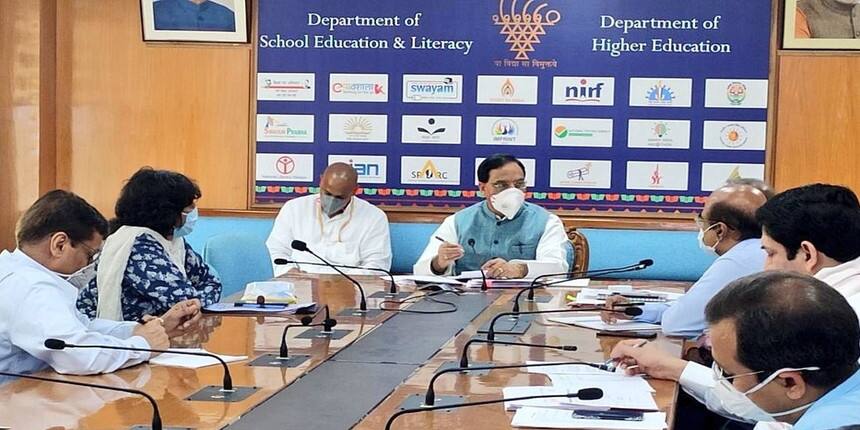 NEW DELHI:The Ministry of Human Resource Development (MHRD) has released an alternative academic calendar to aid the study of students at the secondary level, Classes 9 and 10. The calendar is prepared by the National Council of Educational Research and Training.
As the COVID-19 pandemic forced a nationwide lockdown, schools have increasingly opted to teach students through alternative methods such as online classes.
The coronavirus has entered the academic calendar as well. One of the suggested assignments for Class 10 economics students is 'socio-economic impact of the pandemic COVID19'.
The calendar has guidelines containing flexible week-wise planning for teachers and students. It recommends teachers to inform students of a list of activities as students at this level are "adolescent learners" and "usually prefer learning by themselves".
Teachers are instructed to "explain to the students or parents about each activity over the phone, through SMS and voice recorded messages" in case the student has no internet access.
It has also recommended the use of WhatsApp, Facebook, Google Hangout, Google Mail, telegram,etc. and other such services,for students with internet facilities. It also contains links to other online resources developed by MHRD.
Curiously, the calendar still recommends the use of Zoom application for online discussion even though the Ministry of Home Affairs had forbidden government and non-government officials from using the platform.
The ministry had earlier released similar calendars for students at the primary and upper primary level.
Also read:
MHRD releases 'stay at home' calendar for upper primary students
Coronavirus: 'Study at home' calendar for primary school from NCERT
Write to us at news@careers360.com.

More From Team Careers360