COVID-19: Karnataka resident doctors face assault, demand legal cell
COVID-19: Karnataka resident doctors face assault, demand legal cell
Coronavirus: Karnataka Resident Doctors' Association has written to Yediyurappa. Over 12 cases of assault have been recorded in 10 months.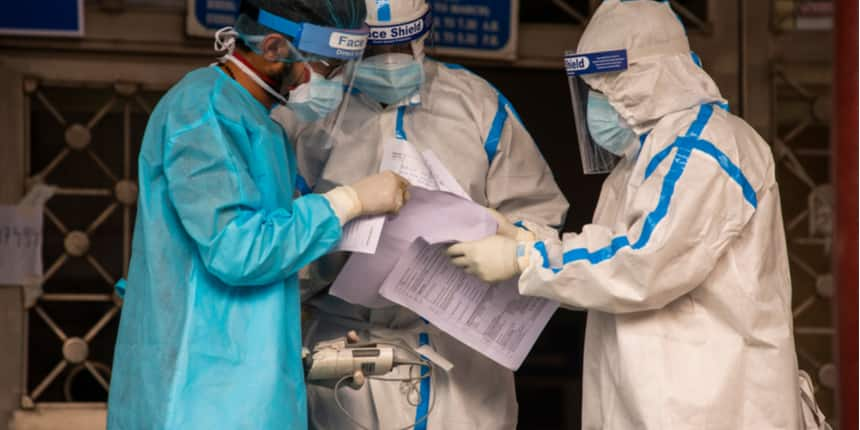 NEW DELHI: Karnataka's resident doctors are demanding a separate legal cell to help them.
With many COVID-19 wards now staffed with medical interns and postgraduate students of medicine, or resident doctors, this group is facing harassment and even assault from relatives of COVID-positive patients.
The Karnataka Resident Doctors Association wrote to Karnataka chief minister BS Yediyurappa on Wednesday requesting him to form a "state-level legal cell" for fighting cases of assault on frontline healthcare workers. Doctors have been facing "verbal abuse threats and hampering the duties to be discharged by the duty doctors" the letter said.
"Formation of state-level legal cell and its components at district level is the need of the hour," said the letter. "Increasing number of assault cases on doctors would be a serious threat to our basic fundamental right -- "right to safety"
COVID-19: Protecting frontline workers
The association has demanded that a group of advocates be constituted. The advocates will function at the state and district level. They will fight all the cases of assault on health care workers. They further demand that such cases should be followed up after filing an FIR.
"With each passing day, along with the pandemic, there is increasing assaults on doctors and healthcare workers. We do not have a very strong legal backup to fight these cases. Since we work for the government and also the patients, it is the responsibility of the government to look after our safety", said Dayanand Sagar, president, Karnataka Resident Doctors Association.
The doctors hope the state legal cell will be formed within three weeks. "We are also planning to file a petition in the Karnataka High Court regarding the same," said Sagar.
Assam, too, witnessed violence against doctors on Wednesday, June 2, according to reports. A young doctor on COVID duty was assaulted in Hojai district after the death of a COVID-positive patient. 24 people were arrested with Assam chief minister, Himanta Biswa Sarma writing on social media: "Such barbaric attacks on our frontline workers won't be tolerated by our administration."
Karnataka has witnessed more than 12 recorded incidents of assault on healthcare workers serving COVID patients in the past 10 months.
The Karnataka chapter of the Indian Medical Association in July 2020 had written to the prime minister, Narendra Modi, and Yediyurappa, condemning incidents of violence against doctors and other frontline health workers on COVID duty in the state.
Write to us at news@careers360.com.
More From Pritha Roy Choudhury