COVID-19 Lockdown: Have a routine to deal with exam chaos, say experts
COVID-19 Lockdown: Have a routine to deal with exam chaos, say experts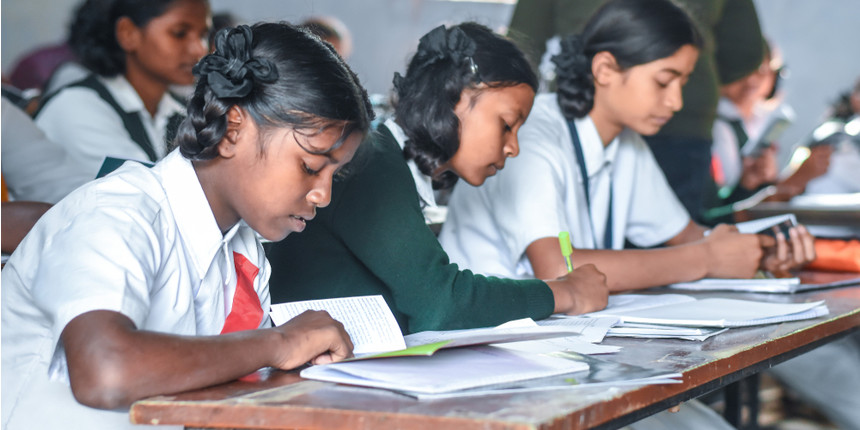 NEW DELHI: Like dozens of young students hoping to become doctors, Ananya (name changed on request), from west Delhi, studied hard for her Class 12 board exams. Alongside, she prepared for the National Eligibility Cum Entrance Test (NEET), the centralised exam which conducts admissions into medicine.
Now, both exams have been postponed to prevent further spread of the novel coronavirus and the disease it causes, COVID-19. They had consumed all her time and attention over the past two years. The uncertainty that now looms large has derailed her momentum and dissipated her focus.
"I am stressed out, I am anxious. The dates for the exam [NEET] are not yet declared. What if the lockdown continues?" Ananya asked, distraught. Although not wealthy, her parents had invested in private coaching which she has attended since Class 11. Now they fear she might slip into depression. "She looks so depressed though she does not say anything," said Ananya's mother. Her daughter's condition has impacted her siblings as well. She plans to "seek help".
Some students already are. Psychiatrists and counsellors Careers360 spoke to reported having received several such cases since the exam cancellations and lockdown began.
Reaching out on helplines
"A number of students have been visiting my clinic. They have panic attacks. They studied for a year, and suddenly everything comes to a standstill," said Gautam Saha, vice-president, Indian Psychiatric Society. The society has started an online survey to understand the effect of the lock-down. "It is an online survey, and it will take some time for us to derive a result, but we will also get to know about the students' mental health in this kind of time and find out ways to help them," adds Saha.
Mental health specialists say it is the uncertainty that affects them most. Rajiv Mehta, vice-chairperson, Institute of Psychiatry and Behavioural Sciences, Sir Ganga Ram Hospital, said: "They are majorly facing two kinds of problems. One, they are worried about their future and what will happen, whether they will have a zero year. The other is, they are not being able to study and concentrate fully."
Ananya's anxiety has its roots in a dilemma – she doesn't know if she will have to start over. "It's so tough. I can't think of revising everything again. I only needed to revise the important points again when this lockdown happened," she said.
Saha agreed: "They face anxiety. Some were appearing for their final exams while many are preparing for an exam which will decide their career. There was a sudden break."
Perhaps anticipating this, several institutions have started helpline. The Central Board of Secondary Education, or CBSE, already has one and Jamia Millia Islamia University in Delhi has started one to counsel parents and students too.
Counselling the parents
Student counsellors say that parents play a very important role at this stage. "I will say, parents should guide them, help them explore their creativity, appreciate them and most importantly spend time with them," Saha added.
The news cycle, now devoted almost entirely to the disease, is not helping.
"This is the time when the best and worst of humanity comes out, and the same happens with adolescence. We ask the parents to accept the situation and help their children too," said Avdesh Sharma, Co-founder of Mind Specialist. He advises parents to be realistic and help children cope.
This could mean remaining positive and engaging in what children always wanted to do. "I tell them, there are such a lot of YouTube channels which you can watch. It will help you. Sign up for a short time online classes. Talk to your teachers, everyone will guide you and remember that this time too shall pass," said Saha.
A positive thing that has happened in the time of crisis is that children are increasingly interacting with their parents and peers. "This is an age when they want to interact with their peers more because they are independent and they have independent ways of thinking," adds Mehta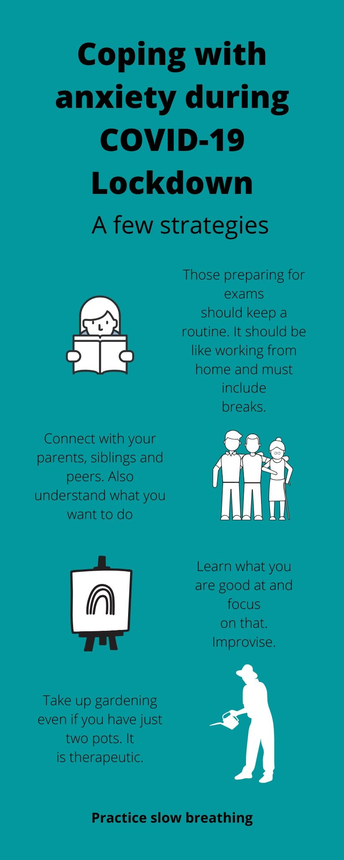 Also read:
Write to us at news@careers360.com.
Stay updated with latest Education News
More From Pritha Roy Choudhury