COVID-19 may hit IIM and IIT placements badly: Reports
COVID-19 may hit IIM and IIT placements badly: Reports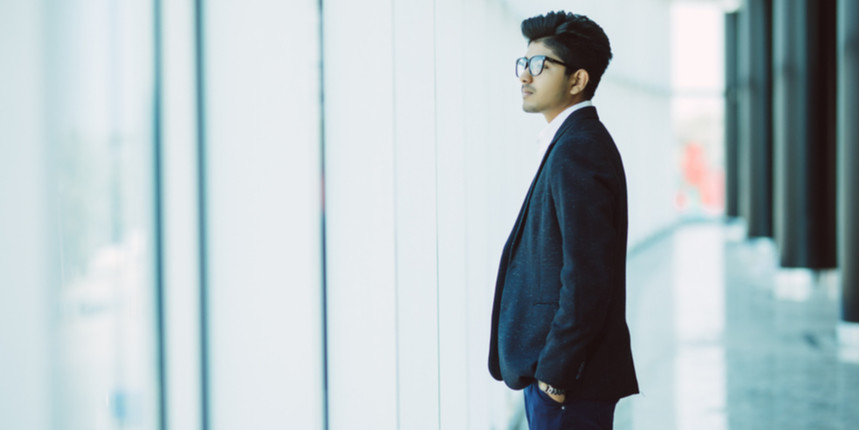 NEW DELHI: As a recession is imminent due to the COVID-19 lockdown, placements at India's top management and engineering institutions may take a beating, reports say.
The lockdown due to the coronavirus pandemic has hit businesses across the world hard.
The worst affected in the country are the Indian Institutes of Technology (IITs) and Indian Institutes of Management (IIMs).
The Business Standard and the Economic Times reported that a US-based research and advisory firm has revoked its job offers to IIM students.
"The institute is trying to contact them to find an agreeable outcome," an IIM Calcutta official told the Business Standard.
Institutes appeal to recruiters
Anticipating bad times for placements, some of the institutes have appealed to the recruiters to be "considerate."
The Telegraph quoted IIT Delhi director Ramgopal Rao asking the recruiters to not "complicate the lives of these brightest children in an already complex environment."
"If at all, they are capable of getting you out of recession faster than you can imagine," he pointed out.
The Times of India reported that the All-India Placement Committee (AIPC) has decided to write to recruiters, appealing to them not to withdraw or cancel offers at this juncture.
The IITs have appealed to recruiters to defer the joining dates for final year students by a month.
An IIT Bombay teacher told the Telegraph that the recruiters send the appointment letters only around June-July when the students have completed their final exams and other formalities.
The Livemint quoted IIM Raipur director Bharat Bhaskar: "Since the pandemic has hit all sectors, institutions will have to reassess the situation once the lockdown is over, whenever the situation improves."
Not just the jobs, salaries could also be affected.
"Just not jobs, even the number of offers made, the salary offered will get impacted," an IIT teacher, who declined to be named, told the Livemint.
Internships
A number of firms have also cancelled summer internships of students, both at IIMs and IITs.
Internship offers a prime avenue to students to gain work exposure and research experience and is a part of the academic curriculum for all B.Tech and management studies.
The Minister of Human Resource Development, Ramesh Pokhriyal "Nishank" had last week instructed the directors of IITs to conduct special recruitment drives in July or August, wherever job offers were withdrawn after the campus placements.
He also advised setting up a task force to liaise with companies for placements.
Bright side
Though the pandemic and the recession that follows might wipe off millions of jobs, some sectors could actually benefit from the downturn.
Healthcare sector will demand more doctors and medical staff to battle the disease on the front lines. Also fields like bio-sciences, manufacture of personalised life-saving devices, online educational software, e-commerce and online delivery portals may also witness an increase in demand.
Also read:
Stay updated with latest Education News
More From Team Careers360