Criticised in NEP 2020, coaching institutes form body to self-regulate
Criticised in NEP 2020, coaching institutes form body to self-regulate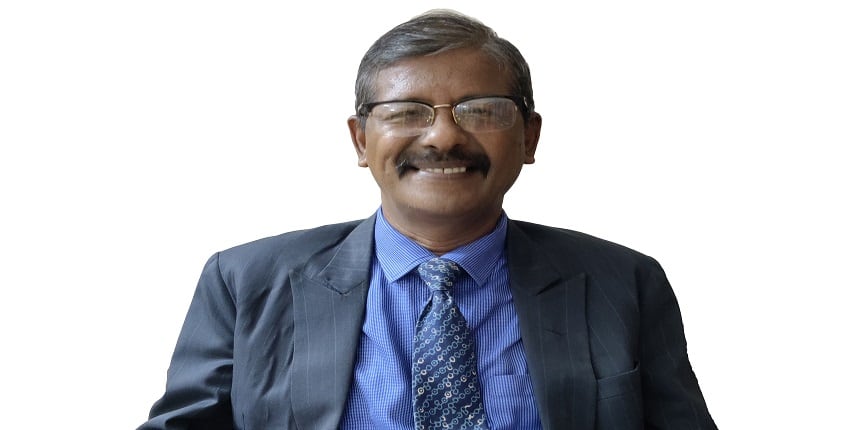 NEW DELHI: The New Education Policy 2020 contains numerous statements criticising the "coaching culture" in India, the business of shadow education that runs parallel to the formal system. It even proposes widespread reforms to the curriculum and exam systems to dislodge the hold of private tutoring and coaching.
Recently, some of the leading coaching institutes have formed a federation, Coaching Federation of India (CFI), to set up standards in this domain and self-regulate. They also intend "to represent to state and central governments for overall support and benefits that may include reduced taxes, support from financial institutions, etc. and other subsidies", said Mrityunjay R Narayanan, president of CFI and founder of a coaching institute that tutors candidates to write entrance tests for the Indian Institutes of Technology.
He spoke to Careers360 about the federation and the need to regulate the sector. Edited excerpts below.
Q. What is the objective behind establishing a federation of coaching institutes? The coaching industry is not an organised sector in India.
A: The coaching industry has always served as a supplemental education provider for the country's education system, whose focus is primarily on school education. The coaching industry shaped the lives of many poor and middle-class students, helping them carve their dream career. Most of the technology leaders, top bureaucrats, doctors, lawyers, software engineers have immensely benefited from this industry.
The coaching industry has created an ecosystem to attract some of the country's best brains to teach and coach discerning aspirants. However, the industry has not got its due recognition for almost five decades and hopes to get a favourable response from the present government.
In this backdrop, many coaching institutions across the country have joined hands to represent this industry in all the forums to get due recognition as a support system for the entire education domain. "Coaching Federation of India (CFI)" will endeavour to usher in best practices in the coaching industry and intend to work for the welfare of all stakeholders of the coaching fraternity - students, parents, teaching and education management professionals and small, medium and large coaching Institutes.
CFI would represent to state and central governments for overall support and benefits that may include reduced taxes, support from financial institutions, etc. and other subsidies as this sector gives employment to more than two million people.
Q. How has the ongoing pandemic and the postponement of NEET and JEE Main and JEE Advanced exams affected the coaching business in India?
A: Education has stalled for close to five months now from the time of announcing lockdown. Little or no directions towards educational institution's effective functioning have put immense pressure on all stakeholders.
The coaching industry provides direct and indirect employment to more than a million. Employees exhausted their savings on feeding themselves and are now finding it difficult to earn their living now. The future looks scary to most of them. With mounting rental expenses, some institutions have announced closure and many are on the verge of bankruptcy.
In this light, we request all the authorities to announce an academic calendar quickly. Till the virus wave passes, it can be a blend of online and offline education. Students can attend their classes from home but come to institutions to get some counselling.
Meeting their peers and teachers and spending some time outside their homes, not feeling claustrophobic, can help a lot. Announcing the academic calendar will start to ease the pressure on the educational ecosystem. It would protect the interest of all stakeholders.
Q. What steps CFI is taking to ensure the coaching industry is recognised?
A: More than one crore students take coaching every year. It includes all segments of the population. One cannot see such demand if coaching as an industry is not contributing to student welfare. Many poor students get subsidised coaching to change their fortune by cracking seats in the country's premium colleges.
The quality of teaching offered at these institutes is often appreciated even by the professors of the world's top universities. Some stray incidents dilute the effort and malign industry as the whole. In a united voice, CFI will bring to the notice of everyone the contributions of the coaching industry. Through all the stakeholders, we will put forth and campaign our contributions to society.
CFI will also try to correct some minor defects within the industry by formulating ethical guidelines and putting in some new entrants' entry requirements.
Q. The NEP has raised some serious concerns related to the coaching industry in India. How do you look at it?
A: The NEP 2020 talks about the elimination of coaching. Coaching has always been supplementing the school education curriculum, which is formulated, keeping the population's median in mind. Unless the academic inputs given at school level are increased considerably, eliminating coaching is a distant possibility. Also, eminent educationalists squashed the idea of lowering the level of entrance exams just to remove coaching.
Outcomes of coaching has always made the nation proud. In academics and in sports and various other fields, the actual contributions coming from private coaching go unnoticed. We request the governments to involve the Coaching fraternity in discussions about the educational policy to get a 360-degree view. This will be in the best interest of the student community and nation at large.
Q. It is often said that because of no regulations, students and faculty suffer at the hands of coaching institutes. Last year we saw what happened in Surat. Are you also going to push the government to frame regulations in future?
A: Regulation means compliance with a set of rules. Regulations related to fire safety are already in place, not just for the coaching institutes, but for every business entity. Most of the regulations are kept aside in many constructions across the country and hence such unfortunate incidents happen.
It is difficult for any government- State or Center to come up with any meaningful regulatory measures by its informal and heterogeneous nature.
It is incumbent upon members of the coaching fraternity to formulate a code for regulation and abide by it. To end this, CFI endeavours to develop a code of ethics that will form the basis for self-regulation.
We feel it will be more meaningful and useful as the stakeholders themselves will implement it. CFI is issuing guidelines to all coaching institutions in terms of keeping the children safe. We also urge governments to identify and allocate space to the coaching institutes in the proposed SEZs (Special Education Zones).
Also read:
Write to us at news@careers360.com.