MHRD asks IoEs to report progress; will start project management unit
MHRD asks IoEs to report progress; will start project management unit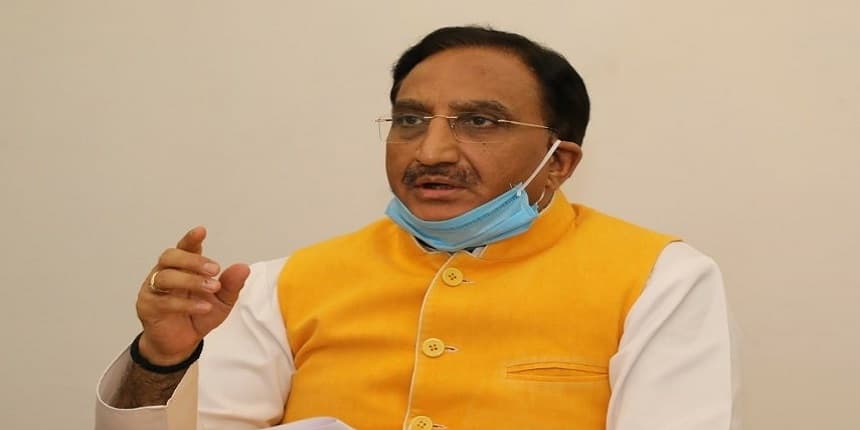 NEW DELHI: The Union Ministry of Human Resource Development (MHRD) has asked all the institutions selected under the Institution of Eminence (IoE) scheme to submit Detailed Project Report (DPR) immediately. The ministry has also decided to constitute a project management unit to monitor the works of the IoEs.
The Union Minister for HRD Ramesh Pokhariyal 'Nishank' chaired a review meeting on the progress of works sanctioned under the IoE scheme and during the meeting it was decided to establish a project management unit for monitoring the works of the IoEs and HEFA (Higher Education Financing Agency) in 15 days.
Making the announcement on Twitter, HRD minister said: "A Project Management Unit to be established in MHRD for monitoring the works of the IoE. DPR's for IoE works has to be submitted by institutions immediately. Issues related to Private IOE institutions MOU's were also discussed during the meeting."
Three-year vision document
As per a statement issued by the ministry, HRD minister assured that a commitment letter from MHRD will be issued to various public institutions that are IoEs that funds will be released for expenditure done as per the memorandum of understanding (MoU) of IoE. "He also desired that construction activities have been open now and work may be expedited in IoEs which have stopped due to Covid-19," says the statement.
Each selected institution will have to prepare a vision document of three years and sent to the ministry for compilation. Pokhriyal added that the work-related to research and innovations being done in various institutions can be obtained from various institutes and should be uploaded on YUKTI portal for wider publicity and dissemination.
The minister also suggested for the formulation of a team of IIT directors to improve the perception of the Indian institutions for improvement in international rankings.
IoE scheme
The Narendra Modi government in its first term announced to upgrade the status of 20 institutions as IoEs (10 public, 10 private) with an aim to improve the position of Indian universities in international rankings. Six institutions were announced in July 2018 and other 14 were announced in September 2019. under the scheme, government institutions will get additional funding of up to Rs 1000 Crore. All the institutions selected for IoE tag will have complete academic, administrative as well as financial autonomy and several other freedom in the selection of faculty and students and getting into collaboration with other universities.
Also read:
Write to us at news@careers360.com.