NEP shifts focus from memorising to critical thinking: PM Modi
NEP shifts focus from memorising to critical thinking: PM Modi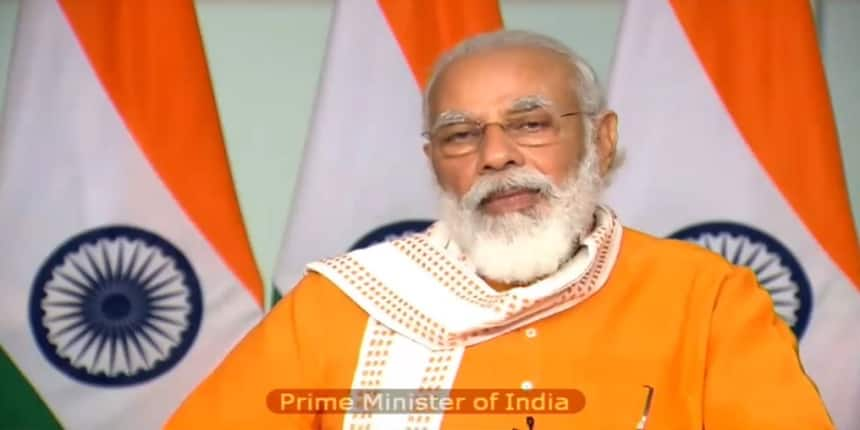 NEW DELHI: The Prime Minister Narendra Modi has said that among the most exciting things of the New Education Policy (NEP) 2020 is the emphasis on interdisciplinary study. He said that this concept has been gaining popularity.
PM Modi while addressing the students during the Smart India Hackathon said: "One size does not fit all. One subject does not define who you are. India's National Education Policy reflects this spirit."
He said that the country is shifting from the burden of the school bag, which does not last beyond school. "The NEP is from simply memorising to critical thinking."
Talking about the NEP, PM Modi said it will ensure the focus is on what the student wants to learn, rather than what the student is expected to do by society.
He said, "Interdisciplinary studies gives you control. In the process, it also makes you flexible. National Education Policy is big on access to education."
Talking about increasing enrolment in school and university level he said that starting from primary education to higher education, the aim is to increase Gross Enrolment Ratio to 50 per cent by 2035.
NEP 2020 for 'job creators'
PM Narendra Modi said that this education policy emphasizes on creating job creators rather than job seekers.
Modi said: "This policy has been formulated keeping in mind the thinking, needs, and hopes and aspirations of youth of the 21st century. Therefore, it is not just a policy document but also a reflection of the aspirations of more than 130 crore Indians."
Speaking to students he said, "You must also be looking around you, even today many children feel that they are judged on the basis of a subject in which they have no interest. When parents have pressure from relatives and friends, they start reading the subjects chosen by others. This approach has given a large population to the country, which is well-educated, but most of what they have read, it does not work."
Also read:
Write to us at news@careers360.com.
Stay updated with latest Education News