CUCET 2021: Why DU teachers believe CUCET doesn't offer a level playing field
CUCET 2021: Why DU teachers believe CUCET doesn't offer a level playing field
DU Admission 2021: CUCET will encourage coaching, exclude students from marginalised backgrounds, reduce flexibility and autonomy in admission.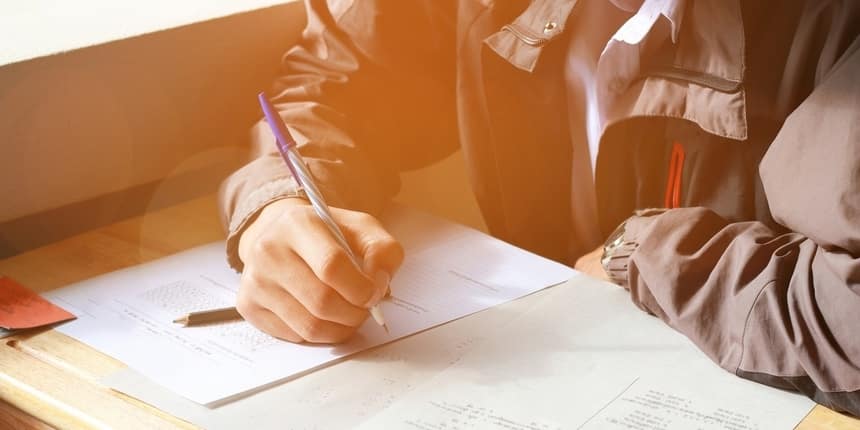 NEW DELHI: Teachers from across universities have slammed the central government's proposal to introduce the Central Universities Common Entrance Test (CUCET) as a common assessment test for all central universities.
At an online meeting organised by Academics For Action and Development (AAD) on 'The CUCET and its Perils', participating teachers said that the CUCET will marginalise students from rural areas, reduce flexibility in admission and severely undermine the autonomy of universities.
The CUCET is a common entrance exam currently conducted for undergraduate admissions in 14 central universities and four state universities.
In line with the recommendation of the National Education Policy (NEP) 2020, the ministry of education had constituted a committee to look into expanding CUCET for other universities, such as Delhi University and Jawaharlal Nehru University (JNU), last year. The committee has already submitted its report recommending expansion but the ministry is yet to decide whether it is to be implemented this year.
Also read: College Reopening Live Updates 2021: When will colleges reopen in India?
CUCET and 'coaching factories'
Teachers said that CUCET will only create a boom in "coaching factories" while not doing anything to reduce the soaring cut-offs in universities.
"CUCET only creates two benefits. One is the blooming of new coaching factories and another is it allows universities to ride over inherent structural deficiencies. For the elite universities, it would remain business as usual with steep cutoffs." said Chandrachud Singh, professor of political science at the Hindu College, Delhi University.
Read More | Should CUCET 2021 be conducted? Readers weigh in
The reliance on coaching will also mean the exclusion of underprivileged sections, minority communities and women from quality education -- an argument used in Tamil Nadu against the national-level medical entrance exam, NEET.
"CUCET will create hardships and marginalisation for poor students and specifically girls. From where will poor families take this coaching after the boom in coaching institutions that is bound to happen. Only the privileged section staying in urban places will benefit. Even in the urban sections, among the marginalised sections, where will they get the money to join coaching? We are entering into a big coaching business," said Aditya Narayan Mishra, professor of political science at Aurobindo College, Delhi University.
Teachers said that the implementation of CUCET will only affect the less popular colleges while the elite universities will have the same cut off. They also said that this will force more students into private institutions.
"In Delhi University, the fringe colleges are going to be affected. In the rest of the country, the colleges are going to be affected. This will ultimately result in fewer students and more students will be forced into private institutions or online programmes," added Mishra.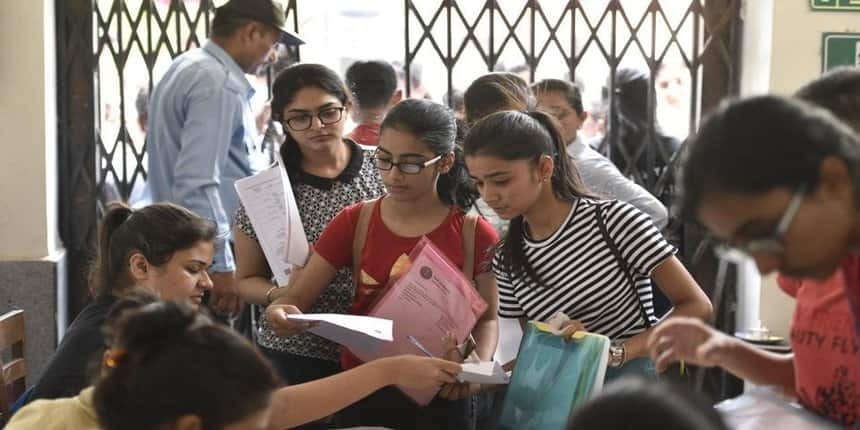 CUCET 2021: DU announced that admission will be based on Class 12 result (Source: PTI)
CUCET 2021: Favouring privilege
Teachers said that the attempt to "homogenise" the admission process across universities via the CUCET will favour students from privileged sections while ignoring the diversity of the country. It will result in an admission policy that is not sensitive to local contexts.
Read More | CUCET 2021: Why a group of students are opposing the university entrance exam
"CUCET will eventually grant admission to students who have better resources, better learning materials with a pro-upper class bias and ignores the diversities in terms of the educational curriculum and philosophy in various regions. Therefore, trying to homogenise admissions and ignoring various local contexts is definitely not the way forward as far as admissions are concerned." Richa Raj, professor of history at Jesus and Mary College, Delhi University.
Teachers also said that the notion of CUCET providing a level playing field is also wrong.
"There has been a massive cut in Class 12 syllabus. However, the CUCET covers the entire syllabus although large sections have not been taught in Class 12 and they expect those students to answer those questions from that section of the syllabus. I think it is a mistaken idea to think that CUCET will provide a level playing field to the students -- it will not," said Richa Raj.
Universities losing autonomy, flexibility
Another criticism of the CUCET is that it undermines the autonomy of universities for selecting students with different skills. Delhi University, for instance, has admitted students to most courses on the basis of their Class 12 results but Aligarh Muslim University and Banaras Hindu University hold their own entrance tests.
"A common aptitude test by its nature severely undermines the autonomy of the universities to design its own standards and yardsticks of assessing its prospective students' capabilities," said Chandrachud Singh.
They also pointed out that the "one nation, one exam" system will reduce the flexibility of higher education.
"There is no flexibility, the kind of flexibility that is a characteristic of modern education, in which a student can switch over from science to arts. In this particular formula, there will be a domain knowledge part. How will a student of physics have a domain knowledge in economics? But they've based it on this only," said Ashok Burman, former general secretary of All India Federation of University and College Teachers Organisations (AIFUCTO).
Academics also criticised the decision to completely ignore Class 12 results .
"I fail to understand why we suspect the Class 12 marks that students have earned only 10 or 12 days before. What is the difference? For medical and engineering it is understandable because they are specific courses," said Mishra.
Write to us at news@careers360.com.