CUCET 2021: Why a group of students are opposing the university entrance exam
CUCET 2021: Why a group of students are opposing the university entrance exam
Students fear a sudden expansion of CUCET for admission to all central universities.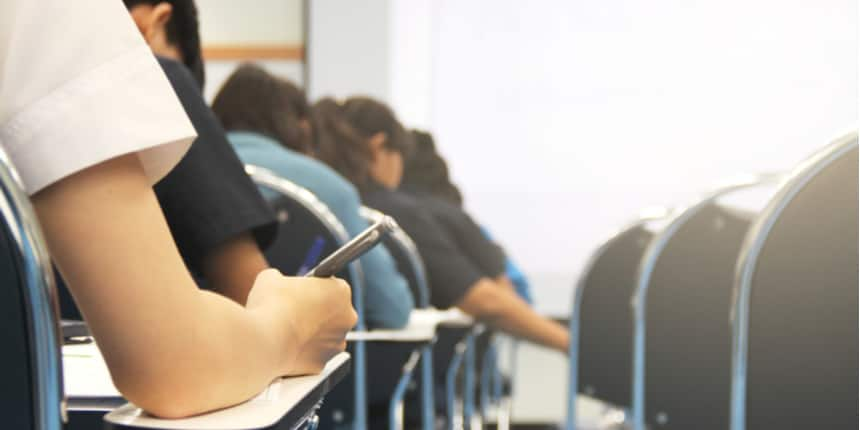 NEW DELHI: Tisha Mondal, a student of the Karnataka state board, is awaiting her results as the Karnataka pre-university education (PUE) department cancelled the Class 12 exams in early June.
Mondal said that she had focussed all her effort to get a good grade in the Class 12 board with the hopes of studying economics in Delhi University. Despite the Class 12 board exams being cancelled she remained hopeful of getting into Delhi University.
However, recent rumours on the implementation of the Central Universities Common Entrance Test (CUCET) has put students such as Mondal in panic mode.
CUCET is a common entrance exam currently conducted for undergraduate admissions in 14 central universities and four state universities.
The ministry of education had constituted a committee to look into expanding CUCET for other universities, such as Delhi University and Jawaharlal Nehru University (JNU), last year. The committee has already submitted its report recommending expansion but the ministry is yet to decide whether it is to be implemented this year. The DU Vice-Chancellor, however, said admission will be based on the marks awarded by boards in Class 12.
"I was totally focussed on my board as I knew that this is going to be my only option for getting into DU as the cut offs are higher than 97%. They have given us no time to prepare for CUCET if it is being implemented," said Mondal.
Mondal is part of a group of 40 students from 15 states who have come together to express their concern about CUCET.
They have said that the rumours around the implementation of CUCET this year are "creating uncertainty and panic" among students and parents.
Students would have already prepared for the individual exams many universities hold for admission and CUCET will disrupt those plans, Tanisha Pathak, a CBSE student from Uttarakhand pointed out.
"For instance, BHU conducts a common entrance for BA courses, JNU on the other hand conducts a subject specific exam. Knowing the syllabus and pattern students adjust their preparation between board exams and entrance maintaining a balance between the two," said Pathak.
Students also said that unlike, JEE Main and NEET which have been held for years, a sudden implementation of CUCET will leave students underprepared and also force them to compete with students who were aiming for universities that have traditionally held exams.
CUCET and COVID-19
The students also said that conducting the exams during the pandemic will be "unjust and unfair".
"Many are already dealing with the hardships of the COVID-19 pandemic. Conducting CUCET will deprive them specially those from weaker and remote sections who still don't have access to online resources to prepare," said Pathak.
However, universities such as Delhi University have already said that admissions will be held based on Class 12 exams.
"So far we've admitted students on merit basis. This year too, in view of Covid-19, we'll admit students on the basis of marks received in board exams, be it CBSE or others. Delhi University will release merit (list) using those marks," DU Vice Chancellor PC Joshi told ANI.
Despite this, confusion remains as the ministry of education said that it is yet to review the decision on CUCET. Taking advantage of this confusion, many online platforms have started offering CUCET coaching.
"I have been following many educational channels and pages on Facebook and YouTube but suddenly they have started offering crash courses on CUCET charging thousands of rupees. It has not become official yet but these people have started offering crash courses," said Mondal.
Write to us at news@careers360.com.