Should CUCET 2021 be conducted? Readers weigh in
The opinion is divided on the entrance test for central universities and especially on whether CUCET 2021 should be held.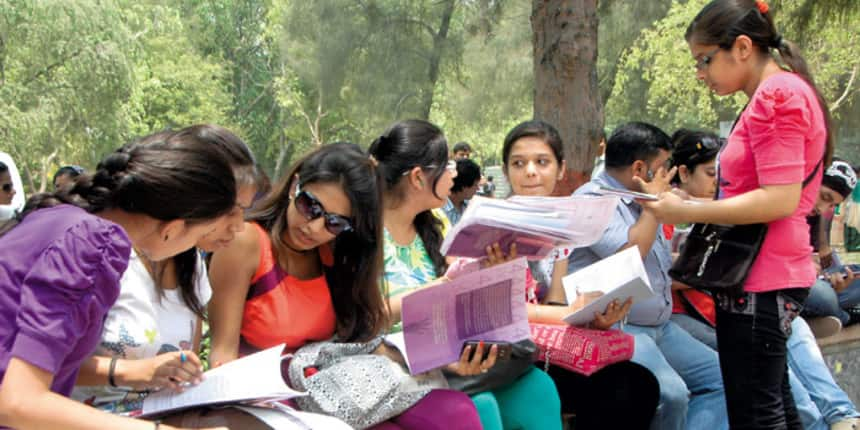 NEW DELHI: While students await their Class 12 board results based on internal assessment, the possibility of the Central Universities Common Entrance Test, or CUCET, being implemented for all central universities has sparked a debate.
With no CUCET 2021 updates so far, Class 12 students who are also prospective university applicants, are divided on the merits of conducting an all-India entrance test for undergraduate admission to central universities.
Those in favour of the CUCET argue that the exam will promote standardisation and merit, bringing all students to a level playing field. While those against CUCET 2021 counter it on the grounds that the exam will favour students with "prior coaching".
In April, a report submitted by a seven-member committee had recommended conducting the national level university exam twice in a year. The committee, led by RR Tiwari, Vice-Chancellor of the Central University of Punjab, had recommended that the National Testing Agency (NTA) conduct a high-quality common aptitude test, as well as specialised common subject exams in the sciences, humanities, languages, arts, and vocational subjects.
If implemented, 41 central universities are likely to provide admissions to their undergraduate programmes with the help of the proposed CUCET. However, the Vice-Chancellor of Delhi University, one of the largest and most popular central universities to admit students based on Class 12 merit, has decided to keep that tradition going as CUCET is not an option yet.
Responding to a Careers360's story on the entrance test, students weighed in on whether CUCET should be conducted. Below are some of the responses we received via email. These responses have been very lightly edited for clarity.
'Did not get a chance to do well in Class 12 board exam': Rachit Tripathi
I am Nitin Sharma. I read your article where you highlighted the issue Tisha Mondol will face in getting admissions into DU if CUCET is implemented. I would like to bring your focus to the other side of this whole argument, on why CUCET should be implemented.
Read More: CUCET 2021: Why a group of students are opposing the university entrance exam
1) There is always a huge difference in different types of boards, like getting even 90-95 in IB [International Baccalaureate] board is very difficult, getting 95-99 in ISC board is very difficult. We've witnessed how Bihar Board students top their boards with flying colours because of cheating in rural areas, same with UP boards. If different boards have different difficulty levels why DU only checks percentage irrespective of boards. An entrance exam can be the solution to this problem.
2) Why doesn't NTA allow only those students who get more than 90% to sit in their exams of NEET and JEE? Why don't they get admissions on the basis of Class 12 scores? Because they know that Class 12 marks are not something one can use to judge a student.
3) What if some students took science in Class 12 but didn't like it later and now want to do BCom Or BA. Why will their science percentage be taken for admission into arts and commerce?
4) If NEET and JEE Main are being conducted this year in this COVID-19 situation, why not CUCET?
5) Board exams have been cancelled and now we'll be judged on past performance, wow! What if someone's school is not that advanced like those flashy schools that have all types of resources and upper-class fee structure? Have you seen a student of a government school in SRCC [Shri Ram College of Commerce] DU? They are saying "CUCET will favour only those students with prior coaching" so merit will bring only those who studied in lavish schools with all the resources and skyrocketing fee which a normal person can't afford and extremely experienced teachers who are part of examiners committee instead sleepy government teachers.
Read More: NEET exam 2021: Why students are demanding postponement
6) What if in this [board] exam I deserved 99% but my teachers think that I deserve only 80%? We all know that only the most unexpected student gets the 1st rank in class. What if my relationship with my teachers is not that great, what if I blame him for not teaching correctly?
If CUCET is subject-specific it can be a lifesaver for lots of students. Lots of students manage to get into IIT in spite of getting a low percentage in Class 12 even in the civil service exam they get multiple attempts to clear the exam ( I know it's difficult) but we're still being judged on only one exam, that is, Class 12 board marks, because the scope of our improvement is negligible, we can't do anything in life, why? Just because we didn't get a good percentage or didn't even get a chance to prove that we can do well as the exams were cancelled.
'CUCET will deprive those of weaker and remote sections': Tanisha Pathak
With due respect, we would like to raise our concerns related to the proposed pan-India exam CUCET. As mentioned in the National Education Policy [NEP 2020] , CUCET is to be implemented from 2021.
It's already the fourth week of June, and the students are uninformed about the exam. There are rumors all around, people are setting baits and creating havoc in the pandemic by selling paid courses at high rates thereby misguiding the students for monetary benefit. Conduct or cancellation of CUCET is not finalized yet, leaving students and parents in clouds of uncertainty and panic.
We believe that the education ministry will give sufficient time for preparation but still there are numerous issues pertaining to CUCET. Even if CUCET is conducted in September, the whole procedure will get shifted and probably the classes will commence from January 2022. There is a possibility of an upcoming third wave [of coronavirus] too. AIIMS [All India Institute of Medical Sciences] director and IIT [Indian Institute of Technology] Delhi have already raised an alert to act cautiously by avoiding social gatherings.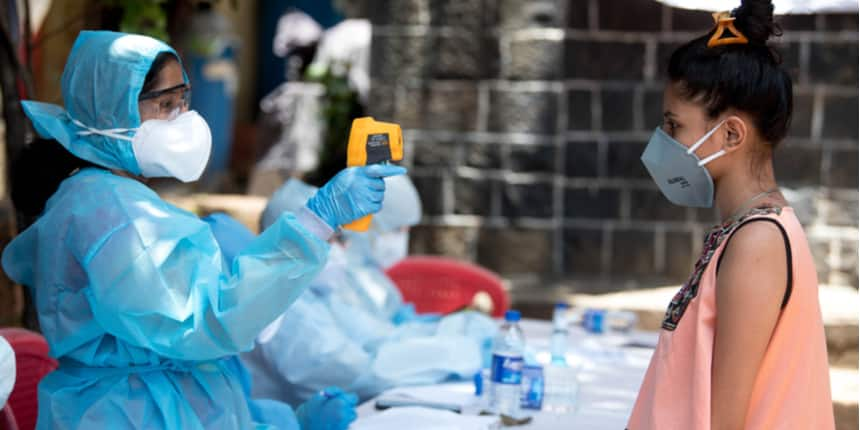 AIIMS director warned that India could see a third wave in 6-8 weeks if Covid-appropriate behaviour not followed
JEE Mains 2021 and NEET 2021 are crucial exams, students have prepared hard to get into top-notch colleges and therefore they need to be conducted soon. But the case is not the same with CUCET. Apart from being newly proposed it will certainly disadvantage those who were entirely into the boards preparation and were targeting top colleges of Delhi University or any central university which usually accepts Class 12 scores.
Read More: CBSE Boards, JEE Main, NEET 2021: Education Minister to go live today
As Delhi University aspirants, we are really worried about the admission procedure. Things aren't clear yet. It's advisable to not conduct CUCET as it will alter the admission procedure for almost all the top universities which is practically inappropriate at these unprecedented times.
JNU [Jawaharlal Nehru University], BHU [Banaras Hindu University], JMI [Jamia Millia Islamia University] , and AMU [Aligarh Muslim University] are conducting their entrance exams for years. Students aspiring to get into these colleges are ready with their preparation.
Implementing CUCET will definitely affect their preparation too since the courses offered by different universities vary and so the syllabus for entrance exams. For instance, BHU conducts a common entrance for BA courses, JNU on the other hand conducts a subject-specific exam. Knowing the syllabus and pattern students adjust their preparation between board exams and entrance maintaining a balance between the two.
But many universities like DU never conducted an entrance for most of its courses. Admissions were based on merit and hence aspirants were solely into board preparation. If CUCET gets implemented then Delhi University aspirants will have to compete with those already preparing for DUJAT, IPMAT , IPU-CET and CLAT [these are: DU Joint Admission Test, Integrated Program in Management Aptitude Test, IP University Common Entrance Test and Common Law Admission Test respectively].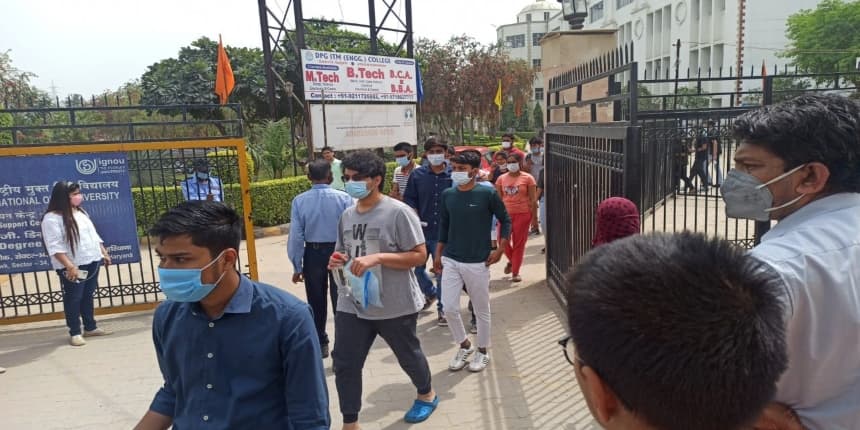 Aspirants arriving at JEE Main centre
At this point, when some are mostly prepared while others are unaware of any kind of entrance test, will leave no room for fairness and rationality. It's quite unfair to declare an entrance all of a sudden only to bog down students and mentally pressurise them by setting deadlines for an uncommon, unannounced entrance exam.
Many are already dealing with the hardships of the COVID-19 pandemic. Conducting CUCET will deprive them especially those from weaker and remote sections who still don't have access to online resources to prepare. Conducting CUCET is impractical, unfair, and unjustified at this moment. The universities should be allowed to go ahead with their own traditional methods of admitting the students.
The worries related to the cancelled board exams are still not over and conducting a new exam will surely add up to their distress. Hoping for a timely-mannered decision, we request the education ministry to consider all the concerns to ensure admission for all, not just for the privileged students.
'CUCET is an indispensable benchmark for admissions': Shaurya Singh Rana
The New Education Policy proposed a common entrance test (CUCET) for admissions in colleges. CUCET, although, happened in the years prior but the new policy proposed to increase the number of universities coming under the umbrella of this test to accommodate some of the top colleges of India as well. Articles for the same had been posted in 2020 as well and a committee was held in January to discuss the modalities of the entrance. However, like the merit-based system, this method too has some common concerns. For each, a personal perspective has been provided:
• This entrance test is new and has a syllabus that many are unfamiliar with. How are students going to cope up with this without any preparation given that students preparing for other entrance exams like JEE and NEET join coaching centers for a few years?
The number of universities to be placed under CUCET was already under talks in 2020 and many colleges had even proposed their admissions to be on a 50:50 basis between board exams and the entrance.
The syllabus comprises general aptitude, logical reasoning, GK [general knowledge], and a subject-specific test. The subject-specific test will test their aptitude in the subject and hence will be a true index of their board exams' preparation. As for the rest of the syllabus, the rigor of general aptitude and reasoning can't be compared with that of JEE and NEET.
Read More: Need more attempts, exam centres for JEE Main, NEET: Student group to Pokhriyal
Since the entrance test is new for all, everybody is sailing in the same boat. Students who prepare for DU-JAT and entrance exams conducted by Presidency University, St. Xavier's [College], and many others also started after their board examinations as well and didn't join any coaching institute.
• The subject-specific test won't allow students to change their streams like they were able to do earlier when merit-based admissions were conducted.
CUCET can allow students to give the subject-specific test of their own stream and can then give them an option to enroll for a course different from the stream they opted for. For instance, a science student aiming to pursue BA Political Science (H) can give the subject-specific test related to science subjects and then, according to their score, be allotted the course. Keep in mind that changing streams in college is something not encouraged prior to this year as well since students suffered a penalty in the merit-based system (deducting a certain percentage off their result).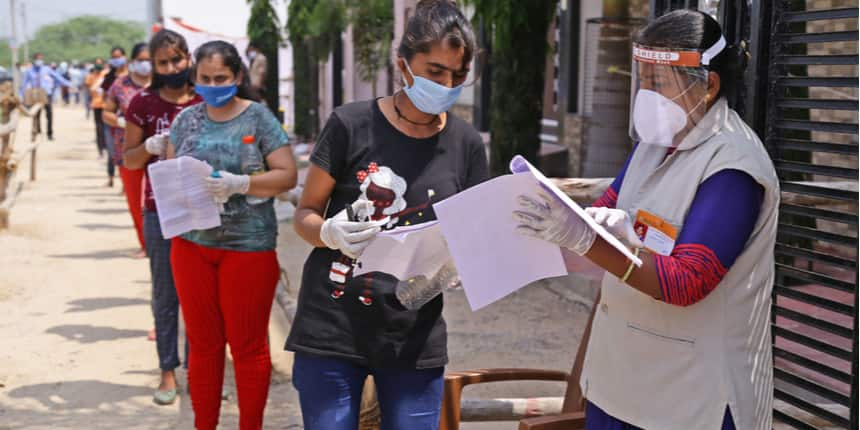 The remaining two sessions of JEE Main 2021 were postponed amid second wave of COVID-19
• What about COVID?
JEE-Mains for the months of January and February were conducted when cases were surging on a rapid scale in India. As of now, India is witnessing approximately 80,000 cases on a daily basis, making the conditions comparatively very conducive. And the test isn't compulsory at all! Students have the option of not giving the entrance if they feel so.
• The number of online test centers in India is very few.
CUCET is not for engineering or medical studies which reduces the number of potential test-takers to a drastic level. And the test can be conducted on the basis of streams chosen by people i.e., Humanities students can give the test on one day, and so on. Since India seems to have enough test centers to conduct JEE Main and JEE Advanced, conducting CUCET by an online proctored method seems feasible enough.
Write to us at news@careers360.com
More From Team Careers360