Delhi Government puts its school teachers on bird-flu duty
Delhi Government puts its school teachers on bird-flu duty
Teachers complained that the government was "taking advantage" of the COVID-19 situation and "harrassing teachers into unjustified duties".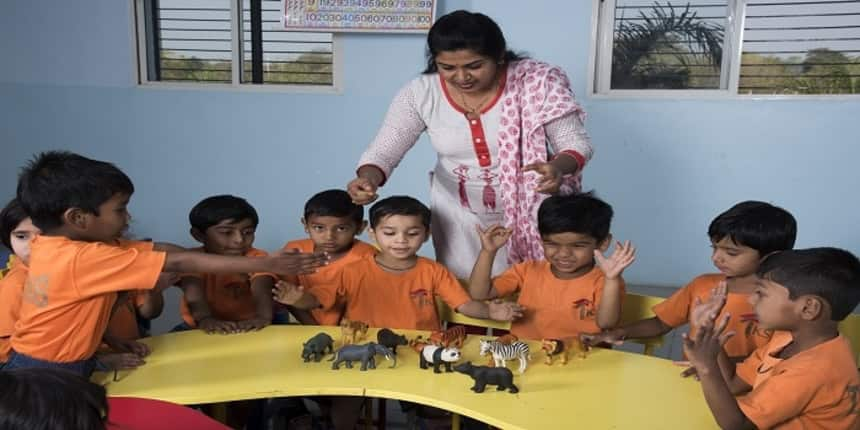 NEW DELHI: Delhi Government has put some of its school teachers on bird-flu duty. On January 12, it issued a list of officials, which included teachers, tasked with enforcing bird flu protocols in the state. Government school teachers, who were pressed into service in the fight against COVID-19 in 2020, find the new demand "insulting".
The January 12 order sets up a task force and enlisted officials are required to ensure that "no vehicle carrying live poultry birds is allowed to enter without a valid veterinary health certificate" and to restrict the "sale of dressed, processed and canned chicken". The list includes five teachers.
Ajay Veer Yadav, general secretary of Government School Teachers Association (GSTA), said: "It is highly unfortunate and insulting to the teaching position that teachers are allotted duties for such tasks, the teaching community is against this order."
Teachers also complained that they "have been mostly assigned midnight hours of this duty."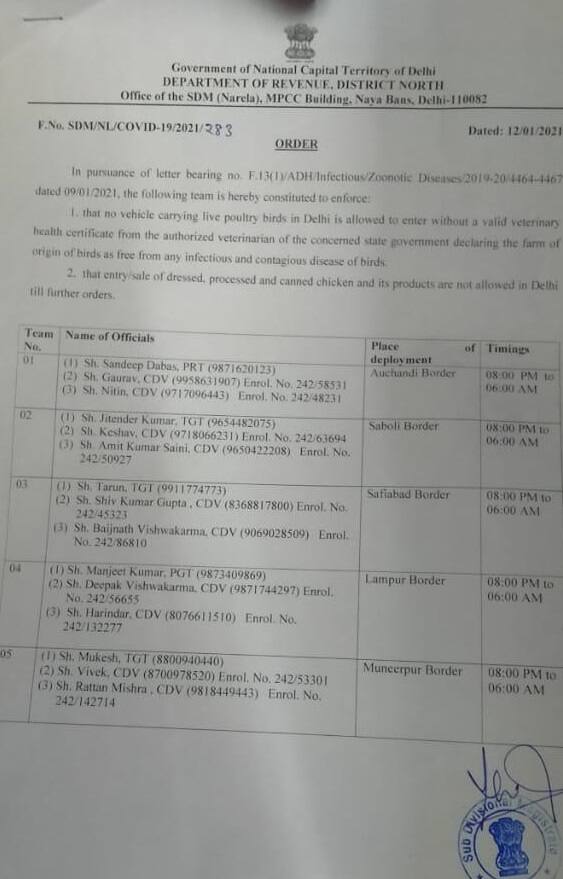 Non-teaching tasks
Ever since the COVID-19 induced nationwide lockdowns were introduced, teachers were used as manpower for managing the pandemic by allotting them duties from managing quarantine centres to distributing meals to migrant workers stranded during the lockdown.
" The teaching community selflessly served when the government and the citizens needed them for COVID-19 prevention but the Revenue Department is now taking advantage of the situation and just harrassing teachers into unjustified duties," the GSTA said in a statement.
The Right to Education Act 2009 discourages deploying government school teachers on non-teaching tasks beyond the few roles they have traditionally fulfilled such as census enumeration and election duty. Even the AAP government in Delhi had earlier issued orders saying teachers must be allowed to focus on teaching alone.
Teachers also pointed out that since annual examinations are approaching, they have to put in extra effort to prepare students through the blended mode of learning in place due to the pandemic.
"The education minister should look into this issue and take an appropriate response. This time is crucial for teachers to focus on students' studies prior to the year-end exam and not for forced labour," Yadav added.
Over the past few weeks, states across India had reported instances of bird flu among poultry, especially chicken, causing state governments to be vigilant.
Also read:
Write to us at news@careers360.com.