Delhi Lockdown: 20,000 guest teachers dismissed just before curfew
Delhi Lockdown: 20,000 guest teachers dismissed just before curfew
Delhi Government has terminated the services of over 20,000 guest teachers in its schools just before lockdown.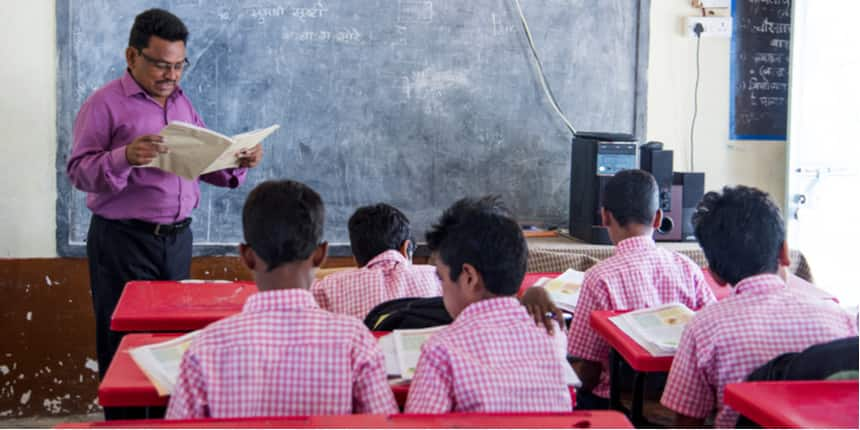 NEW DELHI: Delhi government has announced summer vacation for schools from April 20 on Monday and the same day, also terminated the services of over 20,000 guest teachers. In an order issued by the Delhi Directorate of Education, the guest teachers will be given salary till April 19, 2021 only. They will be paid during the lockdown period and summer vacation only if they are assigned COVID-duty by their school heads.
Heads of school, says the DOE order, will be able to call the guest teachers to the school as per the requirement. Those teachers will be paid according to the rules. All India Guest Teachers Association (AIGTA) and other teachers' bodies have expressed their displeasure about the order as according to them, this will pose a livelihood crisis for the guest teachers. Last year's months-long lockdown had reduced qualified and trained teachers to abject poverty with reports of teachers being forced to sell vegetables and pick up odd jobs to make ends meet. This year, close to two dozen states have closed schools, cancelled or postponed board exams.
The association and guest teachers have requested the Arvind Kejriwal government to reconsider its decision, reminding them of the situation last year. They have directed their ire also toward the deputy chief minister and education minister, Manish Sisodia.
Delhi Curfew: Misery during lockdown
In a social media post, AIGTA wrote: "Snatching more than 25,000 guest teachers jobs in the critical times of the Corona epidemic @msisodia ji shows inhumanity and insensitivity, last year also guest teachers were made unemployed, had to sell vegetables, repair punctures. This time they are on the road and will again die of starvation."
कोरोना महामारी के कठिन समय मे 25000 से ज्यादा #GuestTeachers की नौकरी छीनना @msisodia जी की अमानवीयता& असंवेदनशीलता को दर्शाता है,पिछले साल भी #GuestTeachers को बेरोजगार किया,सब्जी बेचकर,पंचर लगाकर अपनी #रोजीरोटी चलाई थी इस बार फिर सड़क पर आगये है & फिर सेभूखे मरने की नौबत आएगी pic.twitter.com/oWJmWMBnSj

— All India Guest Teachers Association AIGTA (@AIGTA2011) April 20, 2021
Delhi School Teachers Forum has urged the state government to reconsider its decision.
#DSTF_2020 govenment के इस निर्णय इसकी निंदा करता है और @msisodia से आग्रह करता है कि इस निर्णय पर दोबारा विचार किया जाए। https://t.co/HiWCSZTzfz

— Delhi SCHOOL TEACHERS FORUM (@DSTF_2020) April 20, 2021
Another association, Atithi Shikshak Ekta, wrote on Twitter that guest teachers should be given salaries during lockdown and the "starting them will be a blemish on your education system".
महोदय,गेस्ट टीचर्स को लाक डाउन की सैलरी दी जाए और बच्चों के भविष्य को ध्यान में रखते हुए,आनलाईन क्लास शुरु कर दी जाएं,GT को इस बुरी स्थिति में हटाकर भूखा मारना आप के शिक्षा तंत्र पर बहुत गहरा धब्बा है@ArvindKejriwal @msisodia @AIGTA2011 @socialjurist @LtGovDelhi @guest_teachers

— अतिथि शिक्षक एकता (@guest_teachers) April 20, 2021
A guest teacher, Ramesh Jeenwal, reminded the Delhi Government that the guest teachers had worked with him "as a frontline warrior in lockdown" and that this time the department has "expelled" them for 50 days. "At this moment we feel helpless and request you to pay the salary of the guest teacher. We are always available for the Delhi Govt in all situation and thank you," Jeenwal wrote.
@msisodia We are Delhi's guest teacher who worked with you as frontline warrier in lockdown.This time dept expelled us for 50 days. At this moment we feel helpless and request you to pay salary of guest teacher.We r always available for delhi gvt in all situation and thanking you

— Ramesh jeenwal (@jeenwal_ramesh) April 20, 2021
Md Tabish, another guest teacher addressing Sisodia wrote that the education minister must also think about the families of guest teachers.
Education minister sir i hope ki aap guest ke femily ke bare me bhi kuch sochege ki ye bhi aap ke nagrik hai delhi ke guest teacher ne aap ke education system ko no 1 banae me pur roop se yogdan diya hai aap plz sir iss aapda ki ghadi me guest teacher ka sath de i hope positive

— md tabish (@5ea665f4ef9e487) April 20, 2021
Write to us at news@careers360.com.