Education ministry launches NIPUN initiative for literacy, numeracy by Class 3
Education ministry launches NIPUN initiative for literacy, numeracy by Class 3
Education minister Ramesh Pokhriyal 'Nishank' launched the NIPUN initiative, based on NEP 2020.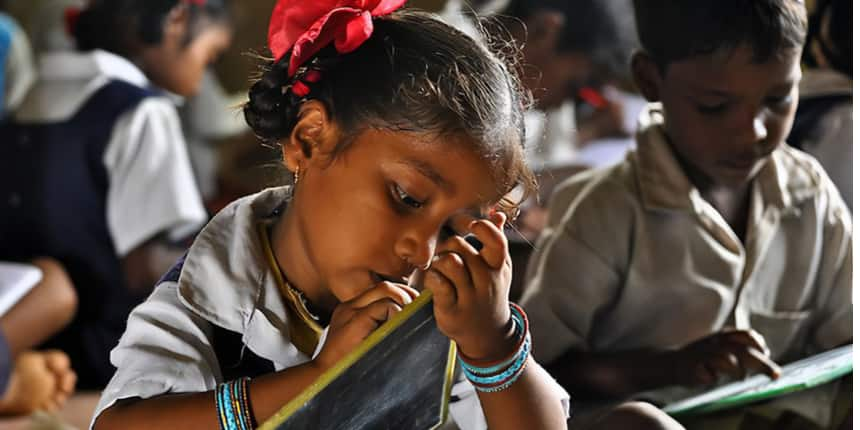 NEW DELHI: The education ministry launched the National Initiative for Proficiency in reading with Understanding and Numeracy (NIPUN) module for achieving literacy and numeracy for students by Class 3. The ministry also said that a related module for teachers, prepared by the National Council of Educational Research and Training (NCERT) on NIPUN, will be released in August.
School education secretary Anita Karwal said: "The guideline framework requires motivated teachers. We will be launching a shikshak module through NCERT in August for this.
Earlier we used to consider students literate when we completed textbooks. However, this framework focuses on classroom activities rather than textbooks in assessing children."
Karwal also said that the role of parents will be very important in ensuring literacy and numeracy for students by Class 3.
Education ministry framework
The module was launched by education minister Ramesh Pokhriyal 'Nishank' along with other officials from the ministry of education in an online programme that was almost entirely in Hindi, including the presentation on the NIPUN framework. At least two participants protested.
The NIPUN mission focuses on ensuring availability of teaching material in native languages, nurturing children to read, write with comprehension and to develop enduring skills of writing and reading. The mission also focuses on activity-based learning and stresses on tracing the progress of all students and their progress.
The vision of NIPUN Bharat Mission is to create an enabling environment to ensure universal acquisition of foundational literacy and numeracy, so that every child achieves the desired learning competencies in reading, writing and numeracy by the end of Grade 3, by 2026-27, the ministry of education said in a statement.
However, there are no additional funds for NIPUN. Pokhriyal said an approval of Rs 2688.18 crore has already been given under Samagra Shiksha Abhiyan to the States and UTs for implementation of the various interventions for foundational stage in 2021-22.
The ministry had cut Rs 10,000 crore from the country's largest school education scheme, Samagra Shiksha Abhiyan, in budget 2021.
The National Education Policy (NEP) 2020 had set a deadline for 2025. The deadline has been pushed back by two years following the COVID-19 pandemic
Write to us at news@careers360.com.