Education Ministry Safety Guidelines: Schools can be fined up to 5% of revenue for negligence
Education Ministry Safety Guidelines: Schools can be fined up to 5% of revenue for negligence
Ministry of Education: A school can be be held accountable and fined for 11 categories of negligence including failure to implement COVID-19 protocols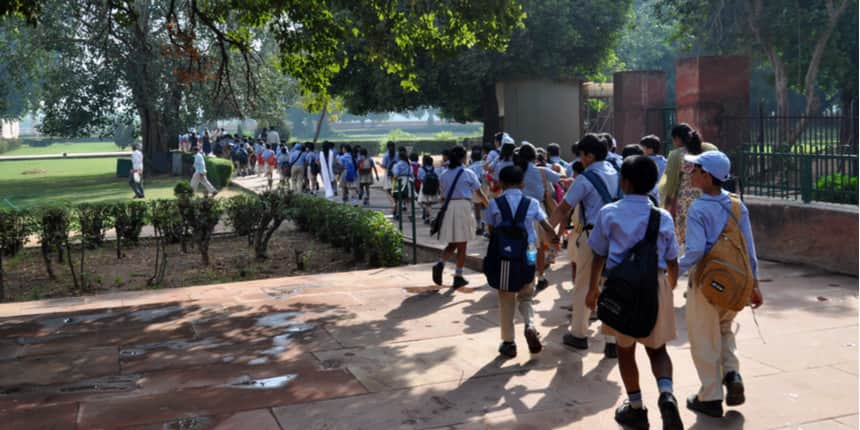 NEW DELHI: To ensure safety of children at school, the Union Government has issued guidelines identifying 11 categories of 'negligence' for which school management can be held accountable. Apart from breach in security and inability to provide medical aid, these also include failure to control bullying and implement COVID-prevention protocols.
The "Guidelines on School Safety and Security" issued by the education ministry's department of school education and literacy are an attempt to increase physical as well as mental safety of students in both private and government schools.
An expert committee has worked out an overall implementation plan -'DRISHTI' which stands for dissemination, roll-out, interventions, support, handholding, tracking, incentivising. The committee has prepared the guidelines in response to the Supreme Court's order based on a writ petition filed by the father of a seven year-old student who was murdered in a private school in Gurugram in 2017.
Also read| Over 43,000 schools out of education database, requires scrutiny: Educationist
Negligence related to security measures, providing timely medical aid and slackness in registering complaints filed by students have been highlighted in the guidelines. The school management will also be accountable for neglecting substance abuse on school premises, inability to prevent bullying, mental or emotional harassment and delayed action in case of crime or disaster.
Inability to implement strict COVID guidelines resulting in threat or vulnerability for safety and security of students will also result in penalising of school management.
Schools can be punished, fined
In case of non-compliance in a private school, the guidelines suggest that the parent-teacher association must report the issue to the block education officer, who will in turn alert the district magistrate. The DM will hold an inquiry into the alleged act of negligence. For government and government-aided schools, the similar method of filing complaints will be followed for non-compliance.
Also read| PM Poshan is an old scheme with a new name: Activists
If the case is proven, the district magistrate has the authority to impose a fine of 1 percent of the total revenue generated by the private school for the first time of non-compliance. It increases to 3 percent and 5 percent for subsequent times the school is found in violation of the guidelines. If the private school continues to flout the guidelines, the school can be penalising temporary or even permanent withdrawal of recognition.
Write to us at news@careers360.com