Over 43,000 schools out of education database, requires scrutiny: Educationist
Over 43,000 schools out of education database, requires scrutiny: Educationist
Ministry of education's UDISE data for 2019-20 shows a "decline of over 43,292 schools" from 2018-19 and a questionable drop in dropout rate.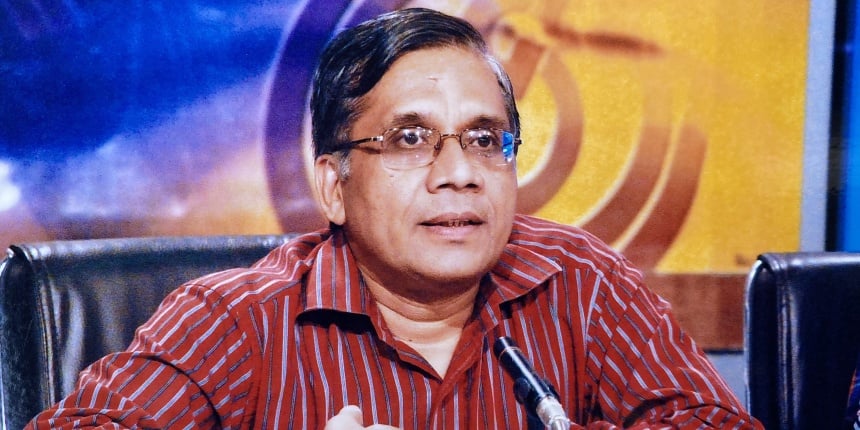 NEW DELHI: For about 15 years, Arun C Mehta was in charge of one of the largest databases on school systems in the world. As professor at the National Institute of Educational Planning and Administration (NIEPA), he oversaw the collection and publication of data on school through the Unified District Information System for Education, UDISE, from 2002 to 2017-18.
Subsequently, the database moved out of NIEPA and is now managed by the ministry of education. A child-tracking initiative Mehta's team working on was also "abandoned" although the National Education Policy 2020 states the need for one. Studying the data from UDISE Plus 2019-20, released in July, Mehta found that the number of schools it covered had declined by over 43,000 from 2018-19 as well as a questionable decline in the dropout rate that demands scrutiny.
Mehta, who superannuated in 2019, spoke to Careers360 about how India started strengthening the school education database, the challenges of data-gathering in an under-resourced country, and what changed along the way. Edited excerpts follow.
When and in what context did India start gathering school data on this scale?
In 1994-95, when the District Primary Education Programme (DPEP) [a World Bank project] was launched, the government found the existing information system inadequate for its planning, monitoring and implementation.
The ministry of human resource development (MHRD) decided to develop a computerised management information system with the school as the unit of data collection and the district for dissemination. NIEPA was asked to build this and it joined hands with UNICEF to build DISE. By the time the DPEP ended in 2001, DISE could cover 272 participating districts across 18 DPEP states but catered only to primary education [Classes 1 to 5]. The data capture format (DCF) and software were designed, MIS units were placed at the district and state levels; the time-lag between collection and dissemination ; disaggregated data became available and was used to frame annual work plans.
Also Read | Over 33% of SC, ST, OBC students drop out in Class 10: UDISE+ Report
When Sarva Shiksha Abhiyan [a scheme to universalise elementary education] was launched in 2001, MHRD decided to extend coverage of DISE from primary to elementary [up to Class 8] and to the entire country. The DCF and offline software were redesigned.
In 2005-06, DISE reached all districts of the country and a million institutions were covered.
When did the publications begin? And the separate database for secondary education?
We started bringing out publications based on DISE. Since 2005-06, DISE publications are based on the data of the entire country. The same year, NIEPA developed School Report Cards. This received four regional and national awards. On the basis of one year's data, NIEPA brought out 15 publications in a year. The years from 2002 to 2017 saw about 130 publications based on DISE data.
In 2007-08, the Rashtriya Madhyamik Shiksha Abhiyan [RMSA, scheme for secondary education] was initiated. The government asked NIEPA to extend coverage to secondary education [Classes 9-12].
An online Secondary Education Management Information System, or SEMIS, was developed based on the assumption that secondary and senior secondary schools would have computers and internet. But right from the first year, 2007-08, we found that no state was able to enter data from the school and had to go to the district or state headquarters. Despite this, we could collect data from 1.6-7 lakh schools in the very first year.
The DISE and SEMIS were later merged to form the mammoth single database.
Under DISE, each school got an 11-digit unique identification code but only for Classes 1-8. For Classes 9-12, another code was assigned through the SEMIS. Many schools had two codes, two DCFs and two types of software. This continued till 2010-11 and 2011-12 when we started shifting to one system. A government committee recommended merging the DISE and SEMIS into the Unified-DISE, or U-DISE.
Also Read | Less than 50% students in government schools – a first since 2012-13: Govt Data
From 2012-13, we were able to reach all schools with one DCF and one software. We tried our best to cover unrecognised schools as well. At one point, 37,000 unrecognised schools and madrassas were covered. Also in the 2012-13 year, the government granted UDISE the status of the official statistics – all Parliamentary questions, project approval board meetings, state and central portals on things like scholarships started using U-DISE to plan, monitor and implement projects.
A significant achievement was the narrowing of the time-lag between collection and dissemination of statistics to a year, down from seven-eight years earlier, at the national level. Annual work plans under SSA could be formulated based on current year's data.
There has been criticism of DISE data, from activists especially.
No system is 100% error-free – that's impossible. Improving the quality of data is a very slow and continuing process. But comparing 2005-06 and the latest data, you will see a lot of improvement. The data is now considered more consistent, reliable and realistic.
From 2005-06, we started providing raw data. We developed an online platform and till recently, about 10,000 users, including researchers from across the globe, were registered with us for downloading raw, unit-wide data.
This helped improve quality. If data is adequately disseminated and used, fingers will be raised about its consistency, quality and reliability. That is the only way to improve.
Initially, we provided blank DCFs to districts. But there are many fields, like the name of school, years of establishment and recognition that remain unchanged. From 2007-08 and 2008-09, we started generating filled-in printed DCFs with all of the previous year's data, excluding enrolment, which helped in improving consistency.
Questions were raised about the quality of enrolment data as well. There definitely were issues and we could not verify data.
Did you try to fix that?
In 2016-17, the ministry asked our department to develop a student database. We designed an online portal through which we could collect data of about 210 million students on 35 parameters. Our plan was to generate enrolment statistics (by category, age and medium of instruction) based on this, reducing the scope for data fudging.
But this initiative has since been abandoned. The National Education Policy (NEP 2020) talks about a child-tracking system. Had it not been abandoned, we would have by now developed a complete online child-tracking system.
The U-DISE database has also shifted. Have you seen any change in the quality of data, presentation, its use?
In 2018-19, U-DISE moved from NIEPA to the department of school education and literacy of the ministry of education and was renamed UDISE-Plus.
The time-lag is again increasing. The practice to formulate annual work plans under SSA based on the current year's data has now been derailed after the shift. The latest 2021-22 annual plans are based on 2019-20 data. By this time, data for 2020-21 should have been out.
Unlike previous years, no printed report for 2018-19 is publicly available, only selected tables through the UDISE+ portal. How do we know the data is frozen? The UDISE+ 2019-20 report has come out and I hope the other publications will also be resumed soon.
If you analyse 2019-20 data, you will find there's a decline of over 43,292 schools from the previous year, 2018-19. This is very significant. More private unaided schools are covered. The decline in government schools could be because of mergers but the report is silent on that. Then, the 2019-20 data suggests dropout rate has dropped to 1.5% from over 4.5% in 2017-18. What have we done between 2018-19 and 2019-20 that the dropout rate has gone down?
All that needs close scrutiny of data used in computing dropout rate. Has it been based on all schools or common schools? If based on all schools the same will result in underestimation of dropout rate.
UDISE Plus was envisaged as a paperless process where data entry will take place from the school straight into the online portal with data in real time from 2018-19 onwards. But it looks like the switch to online was made without strengthening computer and internet facilities in schools across the country. The UDISE Plus 2019-20 report has a reference date, "as of September 30, 2019". So, where is the real-time data?
Write to us at news@careers360.com.
More From Shreya Roy Chowdhury