English Skills for Employability: How to get ready for the workplace
English Learning: English has perceived economic and social value as being 'a language of opportunity, prosperity and social mobility'.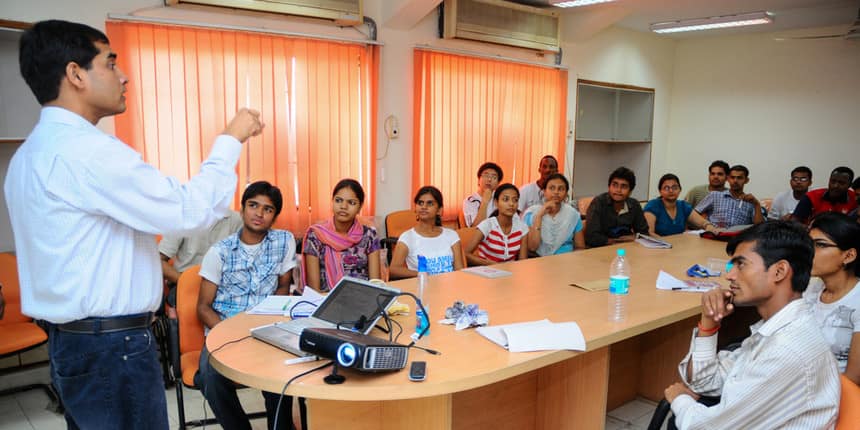 Millions of people seek new employment opportunities every year, and with the ever-changing world of work, it can be difficult to know what skills are required to get the opportunities you want. This is especially true in India, with its formidable young population, often highly skilled and qualified in their respective fields. However, while employable candidates seem on paper to have the right training to find jobs, according to the India Skills Report 2022, 75 percent of surveyed employers confirmed there is a skill gap in the workforce. So, what are employers are looking for?
Skills for employability
Skills in technology, creative thinking, and problem-solving, language and communication and soft skills continue to be important for recruiters to be able to respond to the ever-changing landscape of businesses. A UNICEF report highlights competencies and skills that are important to prepare young people for the 21st-century workplace. It describes the type of skills that employers need to meet new challenges such as technological advances and intercultural communication. So, ICT and digital skills along with numeracy and literacy skills remain of paramount importance. Interestingly, though, the report also specifically highlights "citizenship skills" as being integral to future work, that is knowledge about local and global issues and awareness about how to act responsibly to address them.
Along with these skills, and especially relating to intercultural fluency, English skills can considerably improve employment opportunities. English has continued to impact many aspects of our lives and is used extensively in professional and personal spheres. It, therefore, has a perceived economic and social value as being "a language of opportunity, prosperity and social mobility", as discussed in ELT learning and assessment in India. As per Cambridge English and QS Global Employer Survey, good English skills can lead to faster progression through job grades (50 percent of employers) and higher salary increases (46 percent of employers). Globalisation has further led the way for more businesses to go beyond borders, and for more students to explore opportunities for international education for which English skills become crucial.
The India Skills Report 2022 highlights the need for soft skills and English communication skills as crucial to succeeding at work. The report emphasises that just being able to speak in English is not enough but the "ability to transfer knowledge and impart learnings in a collaborative manner are the requisites of a modern workplace". Therefore, to tackle the challenges of the globalised world, communication skills are "invaluable assets" for hiring organisations.
Also Read | First Job In A Metro: 'Nothing could have prepared me for Delhi'
English as link language
The English language also seems to have become a link language in a multilingual context such as India with 22 official languages. Therefore, there is a need for good communication skills in local languages and in English to be able to navigate through different cultures, languages, and work contexts. With knowledge and proficiency in local languages and technical skills, English as an employability skill could provide an edge in a constantly changing and highly connected world.
Improve your English language skills
There is a wealth of resources to improve one's English skills. For example, there are several free online resources including podcasts, online courses, and apps that help improve communication skills in English. But before you decide what resources to use to improve your skills, it's important to be aware of how good your English skills are. To find out, you can take a quick placement test that helps you understand what level of skills you have. For example, you can use the free placement test at englishonline.britishcouncil.org. Once you know what level you are at, you will be better able to select the right resources to progress further.
While these resources will help improve your skills, it's also important to take ownership of your learning journey and practise what you learn regularly. One way to do this is to form practice clubs with friends and peers who would like to improve their English. Practising with peers will help provide for real-life opportunities to use English, and develop your collaboration, problem-solving, and team working skills – all very important in the workplace. Most importantly, these interactions with your peers and friends will give you opportunities to identify your errors and improve them with practice and help you develop fluency and confidence in using English. Lastly, such interactions will also help you reflect and become aware of 'how' you can learn better, how you have progressed, and what works for you. This knowledge and awareness is important to make you an independent learner enabling you to drive your own learning and progress continuously.
Also Read | How BTechs in tier-2 towns landed IT jobs with crore-plus salaries
Language, communication, and soft skills will continue to be crucial in any profession, or workplace no matter how much the world of work evolves. To get access to more desirable employment opportunities including international job opportunities, to get international education, and to ensure you are ready for industry 4.0, knowledge and proficiency in your own language and English is likely to make you successful at the workplace.
Radhika Gholkar is senior academic manager, higher education and skills, British Council India.
---
Follow us for the latest education news on colleges and universities, admission, courses, exams, schools, research, NEP and education policies and more..
To get in touch, write to us at news@careers360.com.
More From Team Careers360