How BTechs in tier-2 towns landed IT jobs with crore-plus salaries
How BTechs in tier-2 towns landed IT jobs with crore-plus salaries
Engineering Jobs: BTech in CSE students in tier-2 and 3 colleges secured big salaries with help from alumni, changing hiring trends, social media.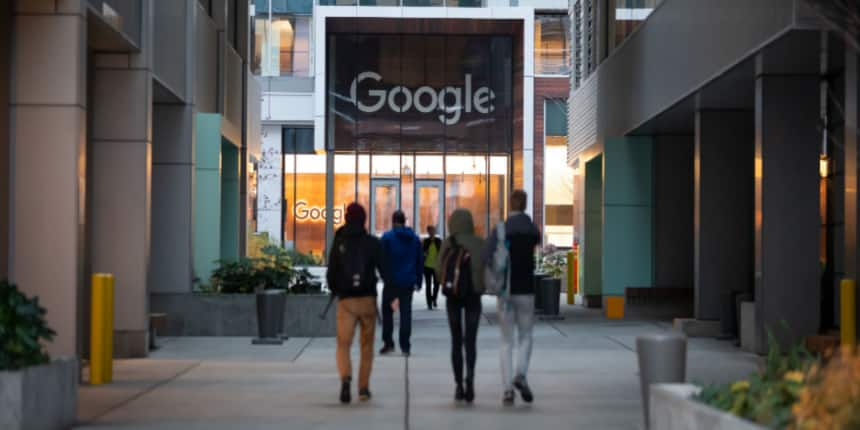 NEW DELHI: Aditi Tiwari did not end her job search even though she held a pre-placement offer from American Express. Her tenacity fetched her an Rs. 1.6 crore annual package at Facebook. The electronics and communication engineering graduate from the National Institute of Technology (NIT) Patna, will join the London office in August.
"I had applied at Facebook on my own after the campus placements had ended," Tiwari told Careers360. "I wanted to try my luck with international companies that did not visit our campus which worked out for me."
By going virtual, students are exploring alternatives to traditional routes to employment – campus drives and PPOs, which are internships converted into job offers. This, combined with changes in hiring processes and work cultures and help from alumni, has resulted in institutes in tier-two and three colleges witnessing a historic rise in job and salary offers.
Tiwari's batchmate in computer science engineering, Abhishek Kumar, was placed with an annual package of Rs. 1.08 crore in Amazon, Berlin.
Similarly, Indian Institute of Information Technology (IIIT) Lucknow student, Abhijeet Dwivedi got an Amazon job at an annual salary of Rs. 1.2 crore setting a new record for the institute. Dwivedi, too, landed his job outside campus placements.
The private Uttaranchal University also saw a new record with CSE student Ankur Abhinav bagging an annual package of Rs. 1.18 crore from Forma, a US-based IT firm, on his own.
Also Read| JMI witnesses highest overall placement; maximum salary at Rs 25 lakh to BTech students
BTech students at IIIT Allahabad, Pratham Prakash Gupta grabbed the highest international offer for the institute – Rs. 1.4 crore from Google – and Akhil Singh got the highest domestic offer of Rs. 1.2 crore from Rubrik, another US firm. Two other students received offers worth Rs. 1.25 crore from Amazon.
BTech placements: Expanding exposure
Students are now going beyond campus placements to explore job opportunities online, and on social media. Owing to travel restrictions and campus closures during pandemic, students are now treading virtual placement drives from their homes and applying for jobs they're interested in.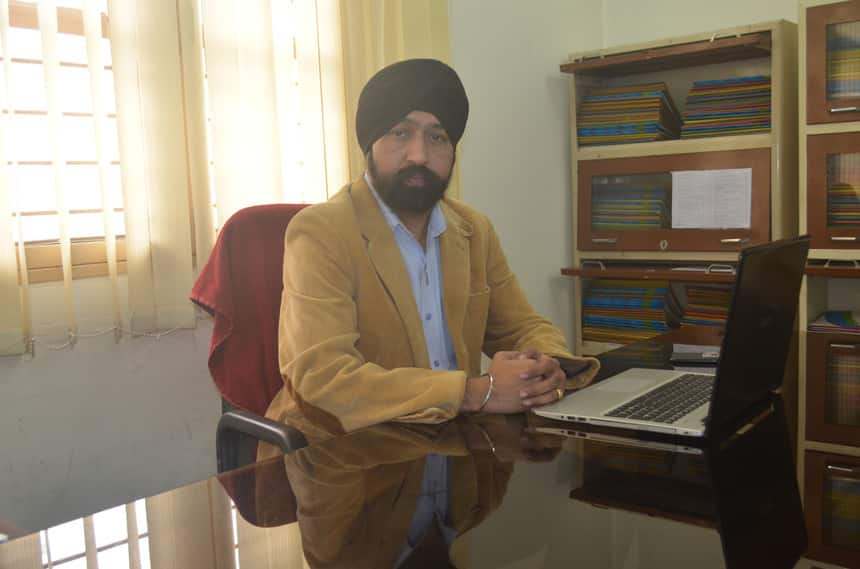 Iqbal Singh Sawhney, Manager, Corporate Resource Centre, Uttaranchal University.
"Over the years, the handholding and exposure have changed for students. Platforms like LinkedIn are now being used extensively. Even in the past, we have had 20-25 percent students who did not need much effort," said Iqbal Singh Sawhney, Manager, Corporate Resource Centre, Uttaranchal University.
The 'Global Talent Trends Report 2022' by the professional networking platform LinkedIn stated that the job posts viewed per application doubled in 2021 compared to 2019.
Sawhney said: "Students started using social media when the campus placements had slowed due to COVID-19. Some students have also gone beyond and explored what kind of technologies are coming up, what jobs are trending, how to prepare for them…through global learning platforms."
Social media helped Aditi Tiwari cast a wider net.
"I had done my personal research as well as looked out for jobs on LinkedIn. I talked to a few seniors who had landed jobs in international companies, just a year before I did. Through them, I got to know which companies hire freshers and sponsor the visas. I targeted seven-eight such companies in the UK and US and regularly checked their careers pages for openings for new graduates. Randomly applying does not help," she explained.
Also Read| IIT Jodhpur MTech Placement 2021-22: 90% increase in highest salary
The work-from-home system during the pandemic has also made companies more willing to "focus on results rather than face time at the office as a metric for performance", the LinkedIn report pointed out.
"We have students who are employed with US firms while staying in Dehradun. The student who has landed an Rs. 1.18 crore package initially received an offer from another organisation. He took some technical support from the campus and explored other options. He pushed himself and found the best possible package he could find," said Sawhney.
Engineering Jobs: Alumni connect
The improvement in placement records has a lot to do with the alumni network in almost all institutions. IIIT Allahabad's placements, for instance, have improved significantly with their help.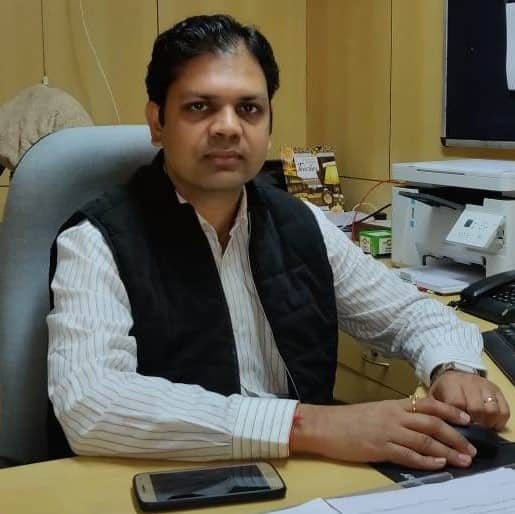 Vineet Tiwari, teacher-in-charge, placements, IIIT Allahabad.
"Around 15-16 batches have graduated from this institution. Our alumni are now placed in all kinds of companies and are leaving a remarkable impression there…. Gradually, you gain popularity as an institution in the industry. Our alumni have been improving our institution's worth among industry leaders. All IITs, which are usually the first choice, have vast alumni networks that help fetch better packages. It takes time for the industry to realise that there are other promising institutions producing worthwhile graduates," said Vineet Tiwari, teacher-in-charge, placements, IIIT Allahabad.
Also Read|'Every student gets a level playing field', says VC FLAME University
At Uttaranchal University, alumni are provided support even after they are employed. By maintaining that connection, according to Sawhney, the university plans to improve the prospects of upcoming batches.
"Connectivity with our students does not end when they finish their BTech. Abhinav Ankur will be running his office from our campus. In India, only eight or nine people are working with this US-based firm and they are all consultants who require an office workspace equipped with all amenities. We have provided the space," Sawhney said.
The alumni network is also the most crucial source of information when it comes to international offers outside campus placements. "It is hard to find out which companies sponsor visas. If you have seniors who have worked in companies offshore, they can provide better guidance," Aditi Tiwari elaborated.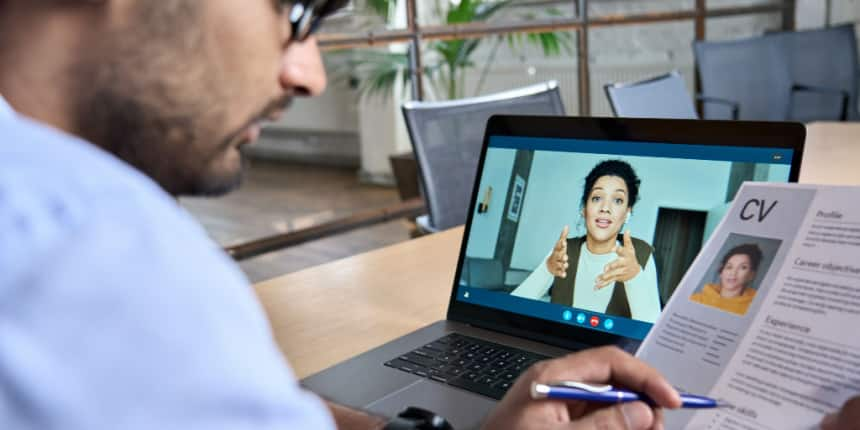 The world of technology is now witnessing one of the biggest booms in demand for skilled professionals. Most offers were made by Facebook, Apple, Amazon, Netflix, and Google.
BTech CSE Jobs: Booming IT
However, better networking and a change in approach on the part of recruiters are not the only reasons for improved placements. Technological disruptions are playing a huge role.
At IIIT Allahabad, M.Tech student Prashant – he doesn't use his last name – accepted an international offer of Rs. 1.25 crore from Amazon. "This is the first time an IIIT Allahabad student has received a one-crore package and it shows a promise for the rest of our students," said Vineet Tiwari, adding, "After the pandemic hit, the international offers had dropped substantially but with the information technology boom, companies are back on track, hiring more than before."
Also Read| 'Trapped' in a course: Delays in Bihar's universities can make a BA last 6 years
The world of technology is now witnessing one of the biggest booms in demand for skilled professionals, a development no one foresaw during the gloom of the global pandemic. Most offers were made by Facebook, Apple, Amazon, Netflix, and Google – collectively known as the "FAANG companies" – which follow a similar hiring process.
"There is a shift in the job market. From IT services, the focus is now on IT products which sell better because there is volume to it. Service is limited to one instance – a telecommunication company fixing a network issues, for example. Now it has expanded to products like fiber broadband, mobile apps, and much more. The packages in products have increased ten times as compared to services. This has also increased the average packages which is between Rs 12 to 18 lakh per annum," explained Sawhney.
Till 2021, the highest package in IIIT Lucknow's placement drive was Rs. 40 lakh per annum. That rose to Rs. 1.2 crore in 2022. The institute not only managed to place all students but fetched them better salaries – Rs. 26 lakh, up from Rs. 18.65 lakh the previous year.
Also Read| Uttar Pradesh: Astronomy labs transform 105 Bulandshahr schools, foster 'community learning'
NIT Patna recorded 130 percent—several students receiving multiple offers--bringing its performance close to pre-pandemic levels. From 55-60 companies in 2018, this year saw 140 companies participating. Pradip Kumar Jain, director, NIT Patna attributed these improvements to the institute's ascent in the National Institutional Ranking Framework (NIRF).
"In the last five years, we have expanded in terms of variety of courses, standard, student enrolment, faculty, infrastructure, national and international collaborations, research, entrepreneurial, innovation, and social extension activities. Our rankings have spectacularly improved in the last four years. We have moved 110 notches to achieve 72nd rank in last year's NIRF. This overall improves the mood of the institution as well as the recruiters who value this," said Kumar. The NIT has further climbed up to 63rd position in NIRF 2022.
If you want to share your experience at work, write to us at theworkplace@careers360.com. To know more about The Workplace itself here's a handy note: Let's talk work…
---
Follow us for the latest education news on colleges and universities, admission, courses, exams, schools, research, NEP and education policies and more..
To get in touch, write to us at news@careers360.com.