'Faculty is the pivot around which the entire educational structure rotates'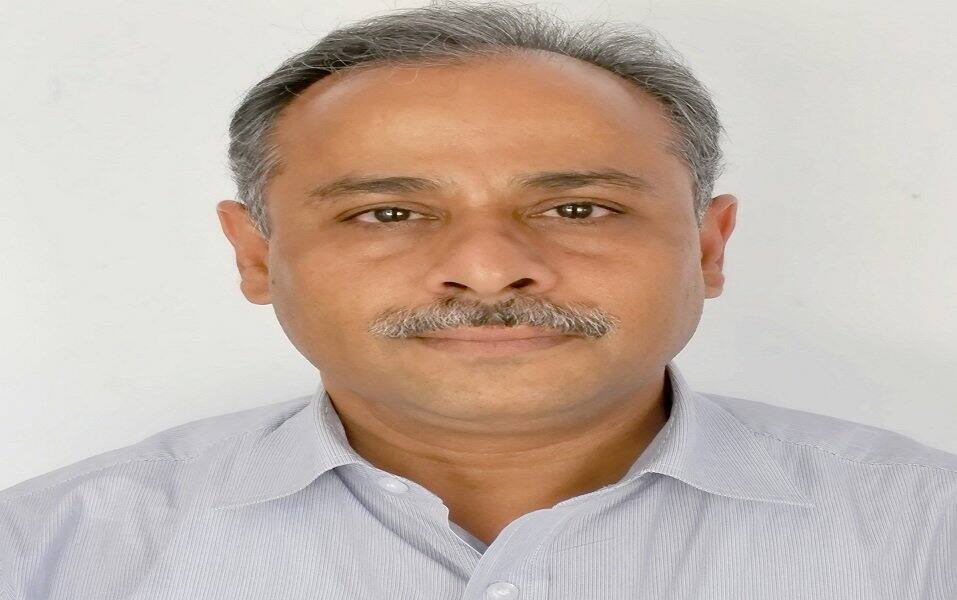 Dr. Madhav Deo Saraswat, Principal, The Scindia School, Gwalior in an exclusive conversation with Careers360 discusses the importance of high-quality teachers and school's aim to produce all-round students.
Q: A child should be mentally and physically fit. How much emphasis do you lay on extra-curricular activities?
A: The daily schedule has been thoughtfully designed by providing productive blocks of academic, sports and recreational rigor. On the co-curricular front the various Clubs and Societies that function in school help children identify and perfect their skills. The vibrant school life which is always buzzing with activity ensures expression of literary, artistic, oratorical, technological and sporting talent.
A robust mentorship model exists in school and we have young boys burnishing their talent under the tutelage of faculty and peers. The students get ample opportunities for showcasing their talent through participation in Intra-school and Inter-school activities. Love for adventure, environmental sensitivity and spirit of service is instilled in our boys through well-designed activities for achieving the same. The wanderlust is satisfied by sending them on educational exchanges and camps.
Q: Compared to other schools, how can you distinguish the infrastructure offered by you?
A: While planning the basic and the extra amenities that we offer our endeavor is to ensure comfort, effective functionality, security and aesthetics. At the same time care is taken to not overwhelm the students with facilities which would either make them indolent or too dependent. The furniture is ergonomically designed taking cognizance of the importance of modern teaching methodologies. All our classes are equipped with smart-boards. We have a fully Wi-Fi campus and our boys have been provided with netbooks for academic purposes. The dining hall maintains high standards of hygiene and accommodates the entire school at any given time.
The Sports facilities that we offer match the highest standards of excellence. The Scindia School is dotted with 16 full-fledged playing fields spread across its 160-acre campus. In the junior section, depending upon the season, all boys undergo training in Hockey, Football, Cricket, Athletics, Basketball, etc. From class VIII, the students are encouraged to specialize in any one sport, according to their inclination and also based on the suggestions of the expert Coaches. The annual mountaineering trip to the Himalayas instills a life-long spirit of adventure. The campus within the Fort environs itself has professional coaching provision for rock-climbing.
Q: How important is faculty? How do you ensure hiring world-class faculty for your school?
A: The faculty is the pivot around which the entire educational structure rotates. The teachers operate in 'loco parentis' hence they are expected to not only impart instruction but also become transmitters of values. It is a challenge to find a dedicated set of teachers who, on an almost 24X7 basis, are prepared to offer tons of skilled supervision, teaching hours coupled with enormous amounts of positive reinforcement to the children under their care. Faculty recruitment happens through formal and informal channels.
Advertisements are published in national dailies clearly delineating our requirements. Placement agencies and head-hunters help us find the right candidate and of course, a lot of recruitment happens through word of mouth publicity.
Q: Share in brief the awards and recognition earned by your School.
A: The School was also awarded the Aqua Foundation's Excellence Award 2016 in two categories, namely, 'work on traditional wisdom' and 'Resource management'.
Another feather in our cap is that we were recently recognized as a 'Global League Institution 2017-18' based on the student satisfaction survey conducted by 'Great Place to Study Research Institute'. 
We have also established educational tie-ups with prestigious universities to provide opportunities for higher education to our boys.
The School signed an MOU with Indian School of Business and Finance (ISBF), New Delhi to provide opportunities to conduct activities for faculty development and exchange and in-campus selection interview facility for the students.
Q: How do you ensure the continued excellence of all your faculty?
A: We believe that our students deserve the best. Therefore, we constantly work towards the professional development and enhancement of the skills of our teachers. Members of the faculty are involved in research, collaborative inquiry, and professional standard-setting.
We provide institutional support towards the enhancement of subject matter knowledge by sending our faculty for workshops, seminars and in-service training programs. A fair and objective appraisal system helps members identify their strengths and development needs. Another major contributor to teacher motivation is the maintenance of a learner-friendly teacher-student ratio.
---
Follow us for the latest education news on colleges and universities, admission, courses, exams, schools, research, NEP and education policies and more..
To get in touch, write to us at news@careers360.com.