How IIT Madras' 'happiness course' helps students cope with stress
How IIT Madras' 'happiness course' helps students cope with stress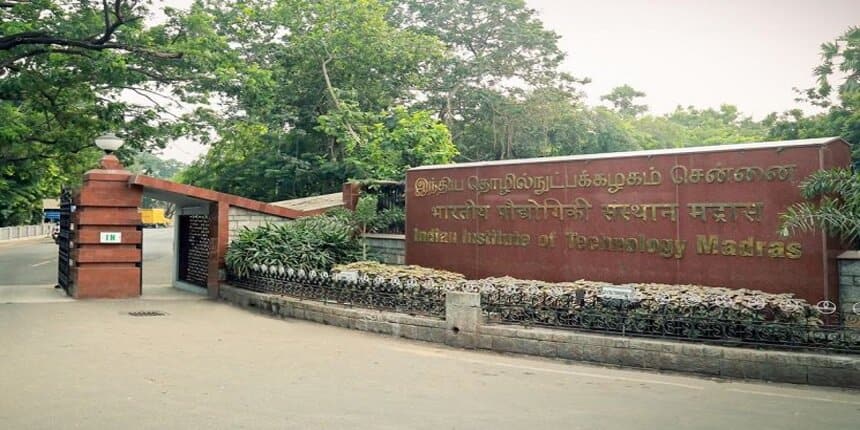 NEW DELHI: In the high-stress and competitive environment of Indian Institute of Technology (IIT) Madras, Karan Bhanushali often felt "totally helpless and lost".
He had grown up in the Mumbai suburbs where his father ran a stationery shop making less than Rs 4 lakh per annum. Always a good student, Bhanushali studied on scholarships throughout. He even won a scholarship to attend private coaching that prepared him to write the highly competitive Joint Entrance Examination (JEE) Main and then, the JEE Advanced for admission to engineering in the IITs.
Bhanushali made it to IIT Madras in 2015, on his second attempt at the JEE. But there was a problem. Through counselling, he was able to secure a seat in BTech in biotechnology, a subject he had scant interest in. "I never liked biology during my school days," he explained. "After coming here too, I was very low. A number of topics were not easy to understand." He had wanted to study electronics or aerospace engineering and always wondered if he would be able to last long enough to collect his BTech degree.
This period of anxiety and uncertainty continued for three years till an IIT Madras programme came to the rescue.
In 2018, when Bhanushali was in his third year, IIT Madras introduced "happiness classes", also called "happiness courses", for students. Open to all students, the elective course was well received from the start. It was the initiative of MS Sivakumar, professor and former dean of students at IIT Madras, and two friends, both alumni of the institute. The objective behind the course was to decrease the stress associated with studying in the IITs and the competition faced at every step.
IITs, stress and happiness
In December 2019, education minister Ramesh Pokhriyal 'Nishank' shared with Parliament startling data about suicides at the IITs. Over the previous five years, as many as 50 students had died by suicide at the 12 of the IITs, 14 of them at IIT Guwahati, followed by seven each at IIT Bombay and IIT Madras. Over just October and November 2019, four IIT students took their own lives leading to furious debates online.
"It is tough in the IITs, there is a lot of stress," said Bhanushali. "About 30 to 40 percent of students undergo depression."
The happiness course was designed to allow students of any level to enrol. The world's top universities, including the Massachusetts Institute of Technology, Harvard University and Stanford University, had already started this kind of programme, said Sivakumar. He added that the course does not follow any spiritual discourse or alternative medicine but is based in science.
The classes were diverse from the start including undergraduates to research scholars and the number of takers has only grown. "In January 2018, we started with 30 students and now we have 150," said Sivakumar. Till now, 500 students have completed the happiness classes.
"Apart from participating in the classes regularly, students need to complete the daily activities and assignments," he added. Sivakumar is also coordinating the happiness classes.
Bhanushali joined when he was in the sixth semester of his BTech programme. "Following the meditation and micro meditation techniques regularly, they taught us how to remove negativity from our minds," said Bhanushali. "I am a different person today." He even grew to like the course he had so detested and professes "love" for biotechnology now.
Motivating researchers
Undergraduate and postgraduate students can also earn credits on this course and have them transferred to count toward their final grades. However, for research scholars, there is no provision for credit transfer.
Despite that, Meenakshi Jayaraman, pursuing a PhD in developmental genetics, enrolled for it in May 2019. She was in her sixth semester and running low on motivation.
"I joined the course because I thought it would motivate me more in my research," said Jayaraman. "It's a very good course, it helps us to develop habits which will eventually lead to success and happiness."
The classes involve building good habits, journaling, jotting down the points to be grateful for and meditating.
Jayaram, who is married, feels the happiness classes helped her balance her personal life and research pursuits as well. Once she completes her PhD, she aims to join a post-doctoral programme.
Bhanushali, no longer shy and reserved, is now an entrepreneur, working in the domain of electric mobility, specifically, electric bikes. He aspires to go abroad for further studies.
IIT Madras plans to encourage research in the subject as well. "The program will be offered as a research subject by the humanities stream," said Sivakumar.
If you, or anyone you know, needs help, AASRA has a list of resources here: http://www.aasra.info/helpline.html
Also Read:
More From Pritha Roy Choudhury