How to learn outside classrooms through internships, workshops, community service
How to learn outside classrooms through internships, workshops, community service
Workshops, internships, community service in high school make children socially conscious, foster independent thinking, boost employability.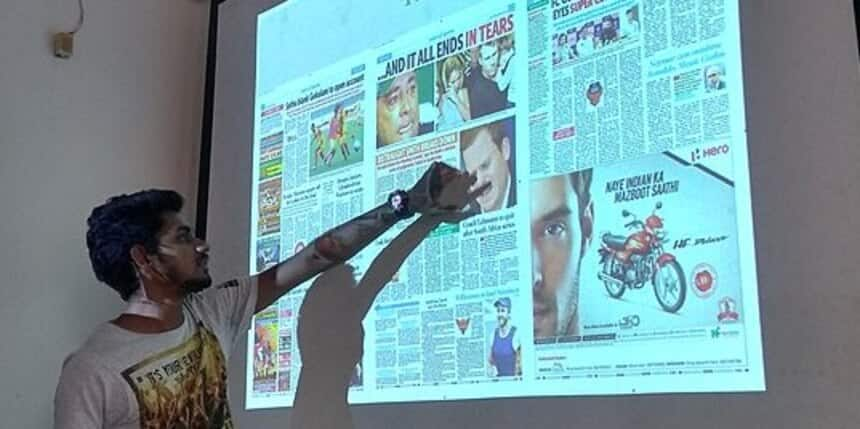 NEW DELHI: With colleges and employers increasingly evaluating aspirants based on their overall profile rather than just grades and report cards, going beyond mere textbook learning in their high school years is becoming imperative for students.
Holistic education encompasses learning through internships, community service, and fieldwork and is what enhances the "employability" of a student in the years to come.
While people have conventionally relied solely upon grades and marks to secure a promising position in the industry, the modern-day work ecosystem requires aspirants to spread their wings and begin exploring right from their high school years, said experts.
Stand out
"With a large number of students applying for overseas education and across competitive programmes such as those in liberal arts here in India, it has become crucial that they go beyond academics and work on a portfolio which helps them set themselves apart from the rest of the crowd during admissions, interviews, and selection processes," said counsellor
Nandini Raman.
Also Read | Tamil Nadu government's breakfast scheme leads to attendance rising in 85% schools
Shreya Gandhi, school counsellor at Bal Bharati Public School, Pitampura in Delhi, agreed that textbook learning is not enough for holistic education. "Learning through internship stints, observation, and community work not only makes children socially conscious but also fosters independent thinking," she said.
Finding what he was truly passionate about helped him set himself apart from the rest, said Aditya Arora, 25-year-old CEO of Faad, a venture capital firm with a corpus of
over Rs.300 crore, over 60 investments in the last two years, and a network of nearly 1,600 investors. Referring to his passion towards finance and investment, Arora said, "Participating in several extracurricular activities in school, including paper presentations and business model competitions, helped me understand things like presenting a business idea, evaluating a start-up, and more. Eventually, I joined Faad Times as an intern and climbed up to becoming its CEO three
years later."
What recruiters look for
Experts unanimously said that employers look for curious, aware, and well-developed candidates.
"As a hiring manager, I will be interested in knowing what all you've already done that aligns with the job role that you've applied for," said Parisraja Bajpai, HR head at Futopia Global Private Ltd. "Say you feel interested in public relations and want to explore it as a career. Take on projects, use social networking sites to connect with people in the same field and talk to them so when you go for an interview at a PR firm, the hiring manager can gauge your clarity of thought."
Raman agreed. "Interviewers want to select interesting candidates who've gone the extra mile, those who have some experience of internships, social work, extracurricular credentials, and overall a charming personality,"
said Raman.
Also Read| STEM Education: Tamil Nadu students do science, maths, engineering without books or writing
"Hiring committees would know better which candidates can be moulded into a particular job fitment based on the existing experience candidates carry," added Bajpai.
Think and thrive
Experts call for parents, teachers, and students to be open to altering their mindset. "Students and parents still feel that grades are most important when it comes to seeking a job. However, hiring managers look for potential over grades," explained Bajpai.
Gandhi said "Our duty is to encourage young minds to think and thrive in the real world. The need for skill-based and experiential learning is pertinent."
"Trainability [for a job] is not something that can be taught but is acquired when a student goes beyond academics," Bajpai added.
Striking a balance
While hustling and exploring have their significance in adding to a student's potential, it is also equally essential to strike a balance and know when to slow down.
Srividya, career and life coach, and founder of Lifevidya, said: "Students and parents need to balance the time they spend on academics, extracurricular activities, leisure, and friendships. On most days, when we are rushed, we end up making mistakes and embark on a vicious stress loop that compromises future tasks."
Also Read | 30-50% candidates cheat during entry-level job assessments, says study
Referring to the popular nursery rhyme – "Row, row, row your boat, gently down the stream," Srividya said, "Go slow, be gentle, and remember to embrace what comes naturally to you."
---
Follow us for the latest education news on colleges and universities, admission, courses, exams, schools, research, NEP and education policies and more..
To get in touch, write to us at news@careers360.com.