'Garbage Degree': ICAR policy leaves thousands of BSc Agriculture students in a fix
'Garbage Degree': ICAR policy leaves thousands of BSc Agriculture students in a fix
ICAR AIEEA PG: ICAR has barred thousands of BSc Agriculture graduates of unaccredited colleges from PG entrance exams.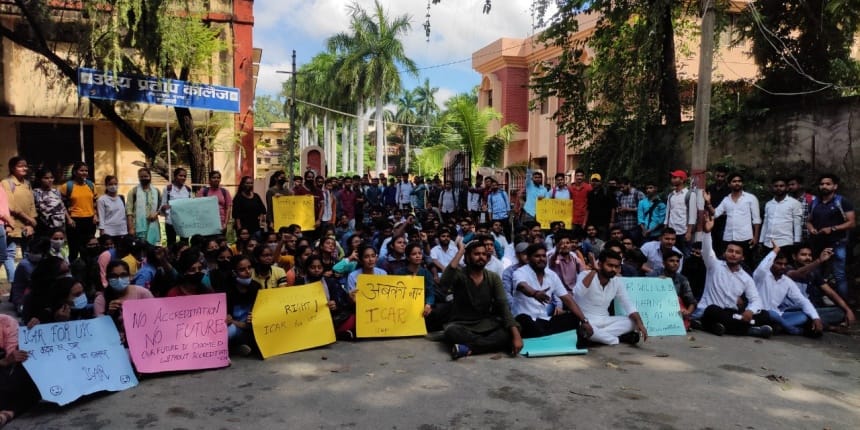 Sanjay
|
Apr 8, 2022 - 3:53 p.m. IST
After completing a four-year professional BSc agriculture programme, Aditya Sharma was planning to enrol for MSc in agriculture and later, PhD. However, he could not sit for the MSc entrance exam, ICAR AIEEA PG 2021, as his Dehradun-based private college is yet to get accreditation by Indian Council of Agriculture Research (ICAR).
"Denied a chance", he is now preparing for other recruitment exams. A policy change from 2021-22 has put thousands of agriculture graduates in this situation. In 2021, ICAR barred students from non-accredited private and government colleges from appearing in the national level entrance examination for admission in postgraduate and doctoral courses of agriculture and allied courses. The All India Entrance Examination for Admission (ICAR AIEEA PG) is conducted by the National Testing Agency (NTA).
However, it provided "one-time" relaxations considering situations caused by Covid-19 pandemic.
"We were barred and it caused a huge mental strain to our batch. The general feeling was that we have ruined our lives. College authorities said they will get the ICAR accreditation but nothing happened. Even if anything happens now, our course is complete so it won't apply to us," Sharma told Careers360. He earned his degree studying in a private college affiliated to a central university – Hemvati Nandan Bahuguna Garhwal University located in Srinagar, Uttarakhand – graduating in 2021 with nearly 100 classmates.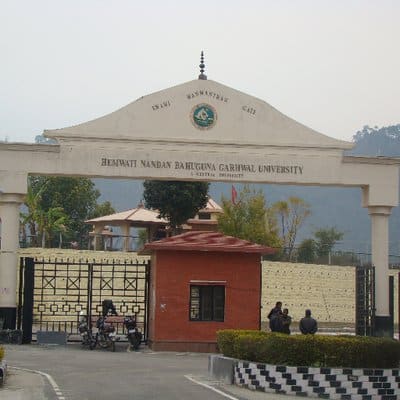 Hemvati Nandan Bahuguna Garhwal University (Source: Official Website)
Sharma requested his name be changed to protect his identity. "Employers are preferring graduates from ICAR- accredited colleges, so the value of my degree is low," he added.
ICAR AIEEA PG 2021: Changing policies
The National Agricultural Education Accreditation Board (NAEAB) of ICAR, which regulates agriculture education, is responsible for quality and accrediting institutions. Four regional centres in New Delhi, Kolkata, Mumbai and Bengaluru support the NAEAB in the accreditation process.
The NAEAB, formerly Accreditation Board, came into being in 1996 and started accreditation of agricultural universities in 2001. In 2015, the Union Cabinet while clearing the proposal to provide financial assistance to agricultural universities asked all State Agriculture Universities (SAUs) to mandatorily get accredited by 2016-17 to receive grants.
In 2015, ICAR linked admission with the accreditation status of agricultural universities, colleges and programmes.
Since 2019, ICAR has entrusted the organisation of the AIEEA UG and PG to NTA. It also conducts All India Competitive Examination (AICE) for admission to research programmes.
In 2019, ICAR barred BSc Agriculture students in non-accredited private colleges from admission in postgraduate courses from 2019-20.
The NTA's AIEEA PG 2019 bulletin said: "Candidates passed out from private agricultural universities/colleges not accredited by ICAR will not be considered for admission through this examination."
After barring non-accredited private college students for two academic years – 2019-20 and 2020-21 – ICAR in 2021 barred students from non-accredited government colleges as well.
"For appearing in AIEEA (PG), it would be mandatory for the candidates to have passed out from ICAR-accredited constituent colleges and ICAR-accredited courses/programmes of public funded/government institutions OR ICAR-accredited private agriculture and allied science colleges and ICAR-accredited courses/programmes," NTA said in its bulletin.
A flurry of confusing notices and clarifications followed.
On June 24, 2021, ICAR issued a notice saying the first batch to graduate from non-ICAR accredited government or private institutions shall be eligible for admission during the 2021-22 academic session "only". The notice cited the Covid-19 pandemic as reasons.
The accreditation process is involved and expensive. It includes framing a "self-study report", multiple reviews of that report, and inspection visits. The accreditation fee can range from Rs 2 lakh to Rs 6 lakh. At the end of the process, the institution is awarded a grade. If it earns a grade higher than 2.5, it is considered accredited.
On August 10, another notice clarified that the "one time chance" is for students whose programme is ICAR-NAAB-accredited, but their college could not be. On August 23, NTA in a notice informed that considering the pandemic, ICAR has decided that students from non-accredited colleges or programmes where Self Study Reports (SSRs) for accreditation have been submitted to the Council on or before August 17, 2021 may appear in AIEEA to be conducted by NTA for the 2021-22 academic session only.
A few states, including Haryana and Bihar, have also restricted students from applying for government jobs whose colleges are not accredited by ICAR.
'Garbage' degree
Devendra Patel who earned his BSc in agriculture in 2021 from Baba Raghav Das Post Graduate College in Uttar Pradesh's Deoria district, feels his professional degree has lost all value. He was not eligible to sit for ICAR's PG exam either as his college is yet to be accredited. He is now pursuing an MSc in agriculture at the same college, affiliated to Deen Dayal Upadhyaya University (DDU), a state university in Gorakhpur, UP. He got admission in 2021 by clearing the entrance examination conducted by DDU but is clearly unhappy about the track he's on.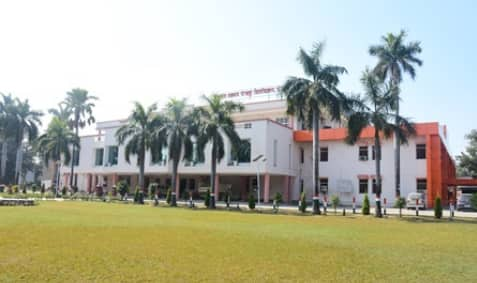 Deen Dayal Upadhyaya University, Gorakhpur (Source: Official Website)
"My BSc degree doesn't have the value it was expected to have. It is garbage. BSc Agriculture is a professional course of four years and now it has been reduced to normal BSc degree," he said. "We are studying in a government college affiliated to a state university but we are not allowed to sit for ICAR's entrance exam for PhD. The college administration is aware of this and they are doing nothing to solve the issue," he added.
BSc Agriculture: Declining quality
The tightening of regulations was in response to declining quality of agriculture education.
"In 2000, banks started hiring agriculture graduates as Agriculture Field Officers (AFOs). It created a huge buzz for agriculture courses and students started taking admission wherever they were getting," explained Bhaskar Dubey, national president of National Agriculture Student Organisation (NASO). "It is a professional, technical and research-oriented course, but colleges are not following the ICAR criteria and generating a factory of non-skilled graduates. These colleges do not have proper infrastructure and hence they do not apply for accreditation to save their money and leaving students in huge trouble."
Hanuman, from Rajasthan Agriculture Students' Welfare Associate (RASWA), agreed with Dubey, saying that the problem cropped up with private and even government institutions offering courses without fulfilling requirements prescribed by ICAR.
"A student from a ICAR-accredited college will have more knowledge and exposure compared to non-ICAR accredited ones. How can both be allowed for the same job?" he said. "Students should take admission in ICAR-accredited colleges to avoid hassle. Students should understand that BSc agriculture is a professional course and they should study in those colleges which can hold practicals. Government should come up with a law to punish college administrations who are running BSc agriculture and allied courses without proper infrastructure"
However, the sudden policy change implemented instantly has caused confusion and distress even in institutions connected to public universities.
In Arunachal Pradesh, many BSc agriculture students from non-ICAR accredited colleges and universities failed to get admission for master's degree at Rajiv Gandhi University (RGU), Doimukh.
"We apprised the authorities about the issue but it is yet to be resolved. RGU authorities are not accepting non-ICAR accredited BSc degrees for admission in masters courses," said Shahlai Wangsu, president, Tirap, Changlang, Longding and Namsai Students' Union, Rajiv Gandhi University (TCLNSU RGU).
Government jobs
Students currently enrolled are anxious about their own future. Sagar Verma, in eighth semester at Udai Pratap Autonomous College, Varanasi, is hoping that his college, affiliated to Mahatma Gandhi Kashi Vidyapeeth, will be accredited by the time he graduates.
"After our protest in October 2021, the college administration has initiated the process. However, the process is so slow. College has submitted LoI and it is yet to submit SSR. The College administration has assured us that they will get the accreditation," he said. "Our preparation for AIEEA (PG) is in good condition and we can clear it but we won't be able to get admission in a PG course if our college isn't accredited."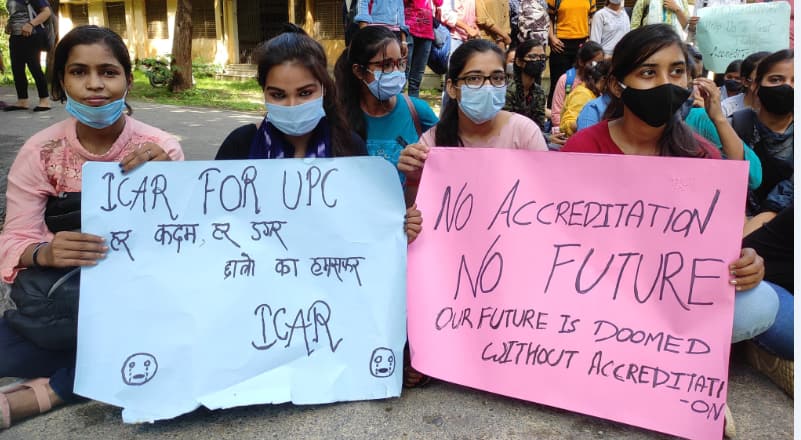 Students of Udai Pratap Autonomous College, Varanasi, protest (Source: Students)
Deep Singh, final-year BSc agriculture student of Maharishi Markandeshwar (Deemed to be University), Mullana, Haryana is in the same situation. "In 2019, college authorities said that they will get accreditation but still they do not have it," he said. "We have spent around Rs 1.15 lakh per year on this four-year course and can't even sit for masters entrance or government jobs exams. The value of our degree will be zero. It seems that everything is finished for us."
On September 16, Haryana Government announced vacancies for 500 agriculture development officers (ADOs) and 26 sub-divisional agriculture officers (SDOs). Under essential qualifications, the government required a BSc (Honours) in Agriculture from any recognized university and Sanskrit or Hindi upto matriculation or Class 12 and BA or MA with Hindi as one of the subjects. Later, candidates from non-ICAR accredited colleges alleged that they could not fill the application form and on December 3, 2021, the government cancelled the recruitment. The government is yet to announce a fresh notification for recruitment.
---
Follow us for the latest education news on colleges and universities, admission, courses, exams, schools, research, NEP and education policies and more..
To get in touch, write to us at news@careers360.com.
Know More About
Application Date

20 Jul, 2022 - 19 Aug, 2022
Download Exam Brochure