More time; new paper pattern, syllabus: ICSI exam changes from December
More time; new paper pattern, syllabus: ICSI exam changes from December
ICSI Professional, Executive Exam: Students will get time to read question papers; new-syllabus papers will have case-based questions.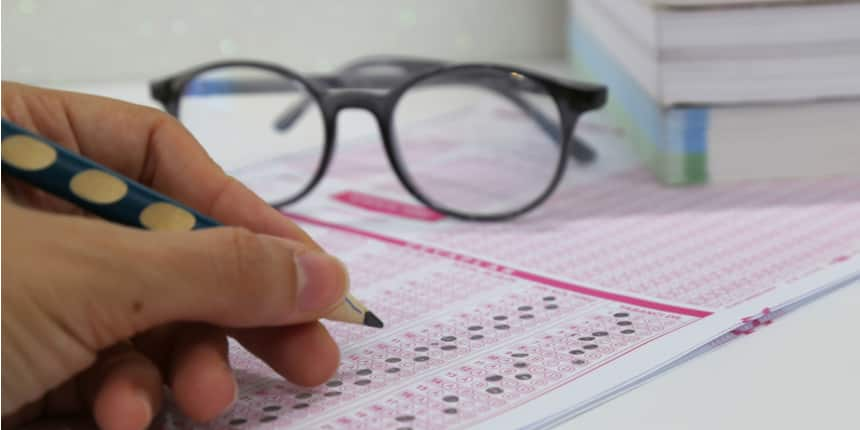 Sanjay
|
Oct 17, 2023 - 3:34 p.m. IST
NEW DELHI: From December, each paper in the Institute of Company Secretaries of India (ICSI) exams will last 15 minutes longer to let students read the questions. This will also be the first round of ICSI Executive exams based on the new syllabus, announced president CS Manish Gupta through a webinar with students on Monday.
Plus, ICSI will reopen the window for the CS Executive, Professional enrolment form with late fee from today, October 17. The facility will remain available to students till October 19. Gupta said this will be the "last opportunity" to enroll for the December 2023 session examination.
Gupta also announced several changes and new initiatives made by ICSI regarding examination and revision in course syllabus and spoke about the paper checking issue of the June 2023 examination.
ICSI had begun the enrollment process for the examination in December session on August 25, the day it announced the
CS Executive and Professional results for June 2023 session. The last date for enrollment was September 25 and with late fee, October 10.
"We received requests from students that they could not complete their registration for the December 2023 examination. Keeping in mind students' concern, I am very happy to share that we will be reopening the window for examination registration with late fee from 4PM of October 17 and it will continue till 11:59 PM of October 19. This is the last opportunity and I am not sure we would be able to open it again or not in the near future," Gupta said during the webinar.
He also informed students of changes in the during and paper pattern of ICSI exams.
ICSI December 2023 Examination: 15 minutes
The CS Executive, Professional exam form is available at ICSI Smash portal - smash.icsi.edu. The CS Executive December 2023 exams will be held offline from December 21 to 29.
ICSI president Gupta announced that from December 2023 examinations, students will get 15 minutes more for each paper.
"We have also decided that all the students will now be given 15 minutes extra to read out the question paper. This will be effective from the December 2023 attempt. The main objective behind this exercise is to provide sufficient time to students so that they can plan their answers in their mind and prioritise questions that need to be answered first," he said.
Also Read | ICSI CS December exam 2023 time table out for executive, professional programmes
ICSI old and new syllabus
The institute has revised the entire curriculum of CS Executive and Professional courses. The exercise started in 2022 and the revised syllabus was released in September.
The enrollment in the CS Executive course under the new syllabus started from February 1, 2023 and all new registration for CS Executive course are under new syllabus.
"The first examination of Executive students enrolled under the new syllabus would be conducted in December 2023 only. Those who are pursuing CS Executive courses under the old syllabus still have two more chances in December 2023 and June 2024 to continue with the old syllabus. At the same time they have an option to switch to the new syllabus as well," Gupta said.
The registration for the CS Professional course under the new syllabus started from August 1.
"The first examination of CS Professional students enrolled under the new syllabus would be conducted in June 2024 only. Those who are pursuing CS Professional courses under the old syllabus still have two more chances – June 2024 and December 2024 to continue with the old syllabus. We will open the window for switchover for all the existing students who are pursuing the course under the old syllabus so that they can enroll themselves under the new syllabus if they are willing to. The registration window for switchover will start from November 21, 2023," he said.
Also Read | ICSI to hold CS Professional exam under new syllabus in June 2024, offers option to switchover
Gupta said the new ICSI syllabus is in line with the future outlook of ICSI.
"We really want our students to be future ready and to face the challenges of the corporate world. Hence, we have synchronised our new syllabus with the new National Education Policy (NEP) 2020. We have tried to minimize the papers. Earlier there were 17 papers and now we have minised to 14 and now we are more focused on practical aspects of course," he said.
The question pattern of the paper has also changed under the new syllabus.
"Under the new syllabus, we will have case-based studies wherein objective type questions would be asked for 20 marks. Question pattern of papers under the old syllabus will remain the same," he said.
ICSI Doubt clearing classes
The institute is running the "most economical" doubt clearing live classes for the entire module, Gupta said. However, there would be no classes for executive students enrolled in the old course due to the low number of students.
"There would be five sessions for each subject and costing Rs 1,000 for these classes. The registration for December 2023 executive new course and professional old course is ongoing and will continue till November 6, 2023. The classes will begin November 6. It is a golden opportunity for students to clear their doubts and I request them to enroll themselves."
Gupta also announced that from December 1, there will be centralised Oral Tuition Classes (OTC) arranged by the ICSI headquarter directly. These will be free of cost, live classes and would be open for all students across the country. The recording of these classes will be available to students for one year.
ICSI June 2023 paper checking
ICSI president Gupta informed the students that the institute introduced the digital evaluation of ICSI examination papers from June 2023 attempt.
"It was a challenging task as 80,000 students appeared and more than 3 lakh copies were collected. These copies were scanned and then shared with individual evaluators through software. In this evaluation there is no probability of unchecked answers and totalling mistakes because evaluators have to fill marks of each question number. It is in the best interest of students," he said.
Denying the allegations that the answer copies were checked by Artifical Intelligence (AI), he said, "There is no involvement of AI in copy checking and copies are physically and manually checked by evaluators. There is no need to spread rumors. We provide grace marks to all students if there is any wrong question."
He informed that students can apply for re-verification of marks within 60 days of declaration of results and 15 days after obtaining their copies through Right To Information (RTI) applications. In any case, the last date for application to re-verification of marks would be October 25, 2023.
"Our regulation does not provide revaluation of papers. However, if you have any grievances and then you have to write for verification of marks. Students are allowed to raise their issues for verification of marks on vom@icsi.edu. I received nearly 700 e-mails. The more painful part is that all mails are stereotyped and are on the same subject line and same content. We checked each and every email and identified just what they were sent for the sake of it. You all need to behave professionally," he told students.
Thousands of Company Secretary (CS) course students who appeared in the annual examination in June 2023 received their results in August 2023. Disappointed with the ICSI result, students obtained their answer copies from ICSI and alleged that they had been awarded zero or one mark in several five and 10-mark questions across papers even when their answers were in line with both the module and suggested answers.
Also Read | ICSI Result: CS Executive, Professional exam answers checked badly, allege thousands
ICSI secretary Ashish Mohan said that the institute will take remedial action on genuine concerns.
"The entire country is looking upon you because you people are the force which will define the entire corporate governance process in this country. You are the people who will be sitting on board of various big companies and managing the situation. The examination is just one element in the entire process. It is not that we all have passed in the first attempt, very few people have done that but most of the students take many chances to clear this examination. The purpose of the examination is to build the future caliber of professionals who are ready to take multiple challenges and lead the companies. I am assuring you that remedial action would be taken wherever we found that there are some genuine concerns," he told students.
Earlier, ICSI had threatened students who questioned CS results with 'disciplinary actions'.
---
Follow us for the latest education news on colleges and universities, admission, courses, exams, schools, research, NEP and education policies and more..
To get in touch, write to us at news@careers360.com.