IIT Bombay Placements: Most BTechs get 'much smaller packages' than crore-plus salaries, says study
The IIT B study also found that 60% of jobs come from 'non core' engineering sectors; BTech Computer Science students command the highest salaries.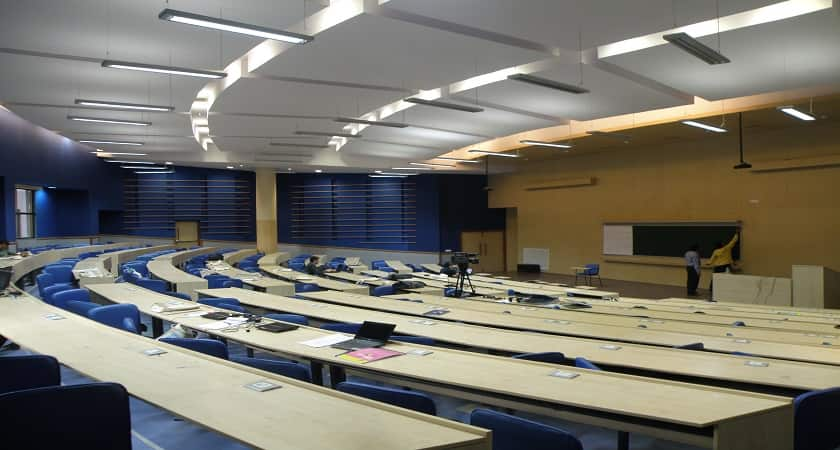 NEW DELHI: The majority of engineering graduates from the Indian Institutes of Technology (IIT) land far less lucrative job offers than media reports of crore-plus "packages" suggest.
Research scholars from the Centre of Policy Studies, IIT Bombay, studied the institute's placement trends over a four-year period, 2014-18. They found that the most generous IIT Bombay placement offers in the domestic area came from the finance sector but these were still far lower than the few international ones. Analysis of IIT Bombay placement offers from 11 recruiting sectors shows that over the five-year period, the IIT Bombay highest package (median salary) was Rs 21 lakh in 2018 and in the finance sector. The lowest placement offer of IIT Bombay of Rs 2 lakh, was in education in 2015. In 2018 alone, median salaries across sectors ranged from Rs 6.6 lakh to Rs 21 lakh. The maximum salary offered in IIT Bombay placements (domestic) over the same five years was Rs 45,00,000, in both 2017 and 2018. They came from the financial sector.
"This indicates that even though a few students get exceptionally high offers, the majority of them get much smaller packages," said their paper, published in Current Science.
The authors, Namit Agrawal, Sailakshmi Sreenath, Shishir K. Jha and Anurag Mehra, also found that over the same period, 60% BTech graduates from IIT Bombay were placed in 'non-core' jobs such as consulting or the financial sector. Consulting, information technology (IT) or software and engineering were the major recruiting sectors for many years, with IT/software and engineering offering 40% of overall placements at IIT Bombay.
The influencing factors that play a key role include pay, career growth and flexibility for a student while choosing a role during the IIT Bombay placements.
The paper, 'Placements, internal 'brain drain' and academic life of undergraduates at the Indian Institute of Technology, Bombay' considered IIT Bombay's placement data from 2013 to 2019. The research also surveyed undergraduate students of third, fourth and fifth years of graduating batches of 2020, 2021, 2022 and 2023 – these were students of dual-degree programmes – to understand their core and non-core job preferences. The authors got 269 responses from 2109 students, including BTech, dual-degree and BS students.
The authors also found that there is a lack of core opportunities, internships or self-learning projects and skill gaps in the curriculum that further influences students' placement preferences.
Also Read | IIT Bombay Placements 2022: Over 1,500 offers recorded; 25 offers over Rs 1 crore
BTech Jobs: Non-core vs core
The study says that students in most departments, except computer science and electrical engineering, have a strong preference for non-core jobs compared to core jobs.
The factors influencing their choices include more flexibility and career growth opportunities. The survey found that there's a perception among students there that non-core jobs fetch the highest salaries and that core-jobs are less lucrative in comparison. Further, non-core jobs require generic skills and graduates can avoid the burden of imbibing and keeping up with specialised technical domain knowledge, leading more students to opt for non-core jobs, stated the paper. Lack of internships and projects in the core sector makes it difficult for students to move towards core jobs.
The paper said that over the years, there's been a significant decrease in the average salary of traditional core sectors including engineering and technology, research and development and IT/software.
"This suggests that salaries in these sectors for non-computer science engineering (CSE) students are lower compared to CSE students," said the paper. It also stated that analytics and consulting sectors provide more than 60% of the total IIT Bombay placement offers in aeronautical, chemical and metallurgical and material science departments.
Also, students deal with a lot of pressure to get jobs during the placement season. "Students are under tremendous pressure to get a job as quickly as possible – this is the 'day 1' syndrome. Further, in order to get rid of the uncertainty associated with the optics of the placement process, many students end up choosing jobs in the early non-core slots rather than waiting for the later core slots," stated the study.
Also Read | Computer science engineering is getting a new curriculum; here's what changes
BTech Branches: CSE, mechanical, civil
The study showed that over 80% of all domestic IIT Bombay placement offers come from the following sectors:
Engineering and technology

IT/software

Consulting and analytics
Engineering and technology sectors consistently provide 20–25% of the offers in all the years. Further, analytics is another major recruiter and its preference among non-CSE students has gradually increased over the years, says the paper. "Analytics has now emerged as a favourite among students and offers a wide variety of roles, such as data scientists, strategists, etc," says the report.
While a maximum of IT and software sector companies come to the campus every year, their main criterion is "coding". "These roles demand strong mathematics skills and pattern recognition abilities which are abundant in IIT graduates. Many companies hire graduates mostly based on their 'coding' skills and do not care much about which discipline a student belongs to," said the paper.
Hence, many IIT B students invest a lot of time preparing for programming modules, starting from the first semester itself.
The fast-moving consumer goods (FMCG) sector provided the highest average salary, among all the sectors. "But the number of offers are less compared to other sectors. The other well-paying sectors which are also major recruiters in terms of the number of jobs are IT/software and analytics."
Another major problem is that CSE students get the best packages and roles. "Computer Science and Engineering (CSE) branch is a unique case in a world so driven by computers and computing that it enables a CSE graduate to fit into almost any sector," stated the paper. Mechanical engineers can work in aerospace, software, technical consulting and construction, but civil engineers have fewer options, found the study.
Also Read | 'IT-fying mechanical engineering': IIT Bombay professor on changes in BTech ME
Novel programmes, projects
The paper suggests that the IIT Bombay placement cell must attempt to collect more well-paying core profiles to provide opportunities for students from core engineering fields.
It also suggests that the institute should conduct professional surveys across industries, students and faculty to assess different kinds of job profiles and salaries available. "A survey of students to assess their interests and aspirations along with faculty will provide information about faculty expectations, their assessment of the job market and how it correlates to curricular content," the paper says.
Another issue is the increasing number of seats in IITs every year leading to large students in different courses but less core jobs. "The default policy of increasing seats by a certain percentage leads to unviable and large batches in many conventional departments. Since many students are aware that they would be opting for non-core jobs, they lose interest in core courses," said the paper.
The survey also found that students and industries often complain that the courses taught in IITs are 'too theoretical'.
Also Read | IIT placement season starts on December 1; will tech layoffs affect it?
The paper suggests introducing novel, multidisciplinary programmes. "Gradually channelling a majority of students into new programmes while keeping the batch size in conventional branches at realistic levels. And also introduce the objective of generating technical engagement and increase the use of projects related to 'real-life' problems in the curriculum," stated the paper.
---
Follow us for the latest education news on colleges and universities, admission, courses, exams, schools, research, NEP and education policies and more..
To get in touch, write to us at news@careers360.com.
Know More About
NIRF Rank
11
Rating
4.7/5
Download Brochure