Increase in student suicides from 2016: MHRD in Lok Sabha
Increase in student suicides from 2016: MHRD in Lok Sabha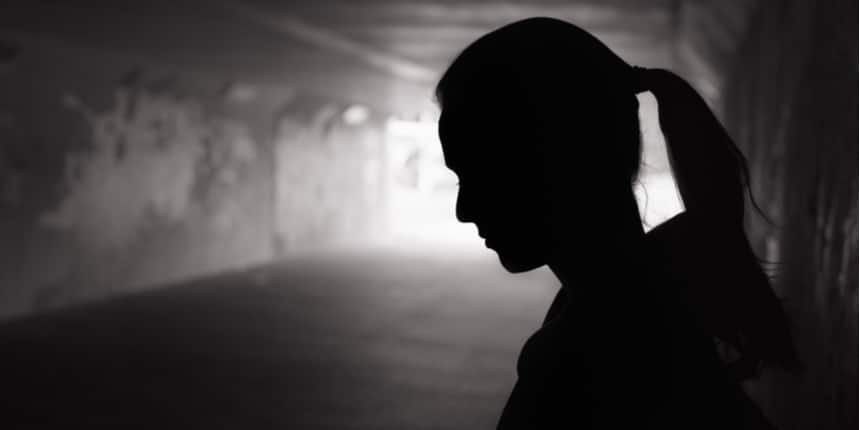 NEW DELHI: The Ministry of Human Resource Development (MHRD) told the Lok Sabha on Monday that the number of student suicides in the country has increased from 2016 to 2018. The number of suicides in 2018 alone was 10,159.
According to data shared by HRD minister Ramesh Pokhriyal 'Nishank' with the Parliament, this figure has seen an increase from 9,478 deaths in 2016 and 9,905 deaths in 2017. The MHRD was using data maintained by the National Crime Records Bureau.
The members of Parliament who asked the questions had specifically sought data on the Karur district of Tamil Nadu and data by the students background – whether they belonged to a marginalised category. But the MHRD informed that district-wise and category-wise data is not available.
In an earlier interview, Johnson Thomas, director of suicide prevention helpline Aasra, had told Careers360 that around 60 percent of callers on the helpline are students.
Maharashtra on top
According to the reply, 1,448 students died by suicide in 2018 in Maharashtra, the most of any state. It is also the only state to have more than 1,000 deaths in a year and it has increased.
In 2016, Maharashtra saw 1,350 student suicides in 2016, which rose to 1,437 in 2017.
Tamil Nadu with 953, and Madhya Pradesh with 862 deaths by suicide in 2018, are the next two states with most suicides.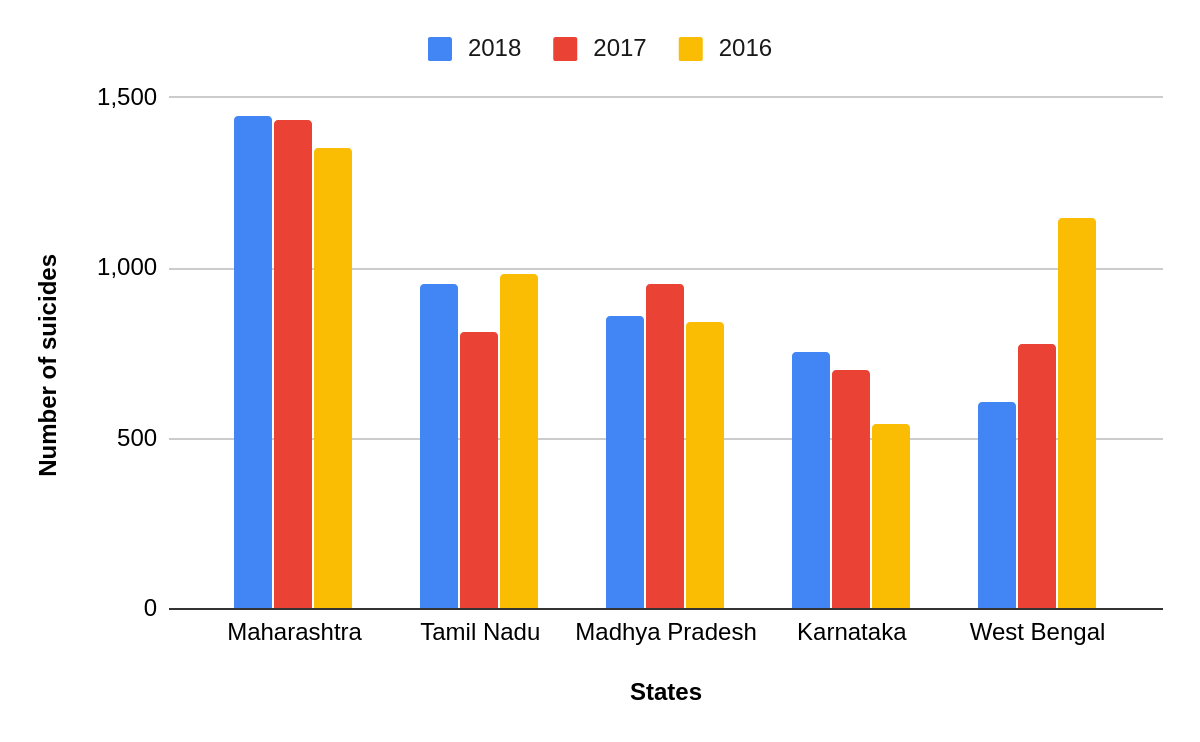 The North-Eastern states have reported the lowest numbers with the lowest being Nagaland with four, followed by Mizoram with six and Manipur with 14. Nagaland has seen a decline in suicides since 2016. The state reported eight suicides in 2016 and five in 2017.
Among the Union Territories, Delhi had the most suicides with 203 while Lakshadweep reported none.
For help, AASRA has a list of resources here: http://www.aasra.info/helpline.html
Write to us at news@careers360.com.
4 min read
Mar 05, 2022
More From Team Careers360