Innovation top theme in Joint Action Plan signed between Sweden and India, says Klas Molin, Ambassador of Sweden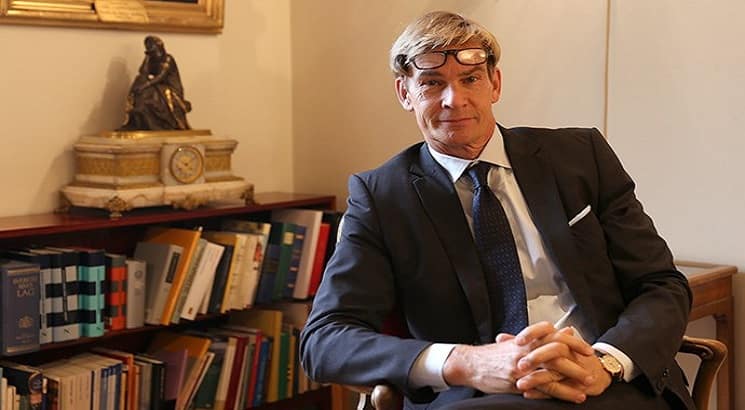 Klas Molin Ambassador of Sweden to India speaks to Careers360 on education and career opportunities in Sweden and areas in which India and Sweden are collaborating for mutual benefit...
Q. Indian students prefer going to UK, Germany, France for their higher education, why would they go to Sweden? What advantage it has over other nations?
A. They would come to us because we are good, we have the best universities. The innovation system in Sweden is unparalleled in Europe, Switzerland and Sweden are ranked at number one and two in the Global Rankings. Among the EU, Sweden is the most innovative of all. The link between universities, research and applied research is very strong. The science parks affiliated to universities offer great opportunities if you want to transfer and transmit your knowledge. If you have talent and capability, we are not a very rigid nation, we will help your ideas transform into reality.
The government of both the countries have signed a joint action plan which has eight broad themes and innovation is the first.
We have parallel structures in India and Sweden at the Governmental level to oversee this cooperation, and ways in which we can cooperate to further innovation in India and Sweden at universities, companies, creating opportunities for start-ups.
The Swedish industry is coming to India and is willing to invest as there is a vast talent pool.

Q. Kindly elaborate on the collaborations Sweden is looking at with Indian higher education institutions?
A. We are looking at traditional areas like Engineering and Sciences, environmental sciences becoming more and more popular area, computer sciences and gaming is a new offshoot of programming. We have some of the biggest gaming companies in Sweden.

Q. Traditionally, Indians have been going to US, UK and in the past decade towards Australia for education and career opportunities, could you highlight opportunities in Sweden?
A. For Indian students, there are good opportunities and the numbers bear this out, we see an increase in both students and Indian nationals working in Sweden. It is the fastest growing non-EU group in the IT sector, Indians are the largest nationalities.

Q. Automobile and telecom sector of Sweden is big and well known, what kind of career opportunities are there for Indian professionals?
A. The opportunities are great and are probably the reason Indians are the fastest growing group. Indian are well educated and there is a great talent pool here. Science is very good here and that is being transformed into programming and IT sector in the broad sense.
The automobile industry is very good in Sweden, there are lot many opportunities in many of the sub-sectors also.

Q. How is the placement assistance and internship opportunities for international students?
A. There are placement offices, counsellors who help in finding both, internship and placement. To be frank there are better opportunities in engineering and related fields as compared to other sectors. Pharma sector is very strong, we have some very good strong companies like AstraZeneca, they have big facilities in India outside Bangalore.
Q. Sweden is promoting innovation in Indian institutions through Nobel Memorial Quiz 2018, tell something about it?
A. The Quiz a unique medium to test student's knowledge on the Nobel Prize, Nobel Laureates and their achievements along with Sweden, its people, culture, Swedish innovations and inventions. This year, about 2148 students participated in the Sweden India Nobel memorial Quiz and extra emphasis has been put on increasing the female participation. It was an attempt to bridge the gap and the quiz rules for participation has been revised to encourage more equal participation. This year the female participation was up at 45% across teams from 10 % in 2017.
The National quiz champions have won an all-expenses paid trip to Sweden. The awardees will get to visit the headquarters of the partnering companies, Swedish universities and the Nobel Museum. All participants got the certificates and many of them also won exciting audience prizes.
---
Follow us for the latest education news on colleges and universities, admission, courses, exams, schools, research, NEP and education policies and more..
To get in touch, write to us at news@careers360.com.