JAC 10th, 12th exam 2021 not cancelled; Jharkhand Board refutes notice on cancellation
JAC 10th, 12th exam 2021 not cancelled; Jharkhand Board refutes notice on cancellation
Jharkhand Board has refuted the fake notice regarding the cancellation of JAC board exam 2021. No final decision on Class 10 and 12 exams taken yet.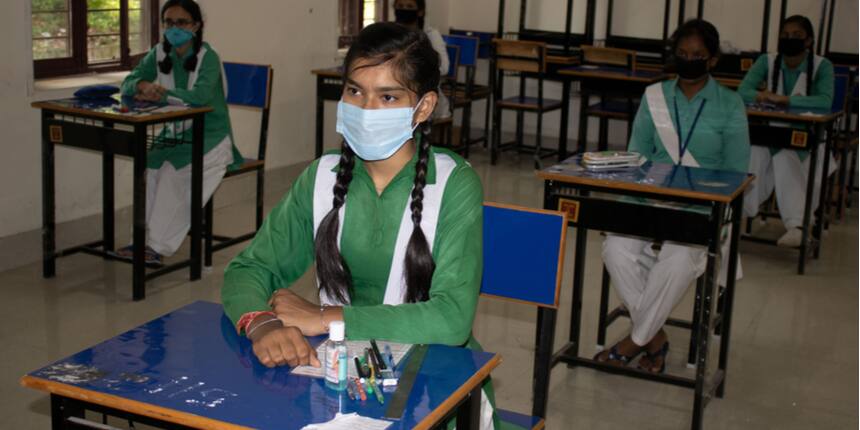 NEW DELHI: Jharkhand Academic Council (JAC) refuted the notice regarding the cancellation of JAC 10th, 12th exam 2021, which is being circulated on social media sites, and clarified it as fake and misleading news. The board said that no notification regarding the JAC board exam 2021 cancellation has been published yet.
Check 12th board exam news and updates.
Admission Alert: Apply with your Class 12 score to ICFAI University Jharkhand, . Click Here
JAC exam cancelled?
Clarifying that it was a fake notice, the board said, "The information related to the cancellation of Secondary and Intermediate Annual Examination 2021 being circulated in the social media is completely misleading. No notification has been published by the Council in this regard."
The council has not cancelled the Jharkhand board 10th, 12th exam 2021. A decision on exams is expected to be taken soon. While postponing the JAC board exam 2021, the council said that a review meeting will be held on June 1, 2021, and further decisions will be taken as per situation in the state.
Students are suggested to check the official website, jac.jharkhand.gov.in, to get all latest updates.
Students demand cancellation
Since the postponement of exams, the students are demanding the cancellation of the JAC board exam 2021. Students and their parents took to Twitter to request the minister and board officials to cancel their exams.
@HemantSorenJMM
Respected Sir,
Its a request to you to please cancel our (JAC BOARD )exam please sir, 3 person in my died due to covid...
Please sir please I beg u to cancel our board exams its a request sir please 🙏🙏 My financial condition is not good.

— Richa Sharma (@RichaSh34874794) June 4, 2021
@HemantSorenJMM my son covid positive and now in ICU.I request our government sir please Do not put the child's life at risk.Please cancel JAC class 10 board exam #jacboard @JharkhandCMO @Jagarnathji_mla @JacAcademic #cancelboardexam2021 @BannaGupta76 #canceljacboardexams2021.

— Dheeraj Ravidas (@RavidasDheeraj) June 4, 2021
It's my humble request to Hemant Soren ji to please cancel JAC class 10th board exam as we students are in high pressure due to what going around and we don't want to risk our & our parents life. #canceljacboardexams2021#canceljacboardexam#Cancelboardexam2021 @HemantSorenJMM

— Rizwan Hasmi (@RizwanHasmi3) June 4, 2021
Write to us at news@careers360.com.