JEE Main 10 days revision plan; check important topics and exam day strategy
JEE Main 10 days revision plan; check important topics and exam day strategy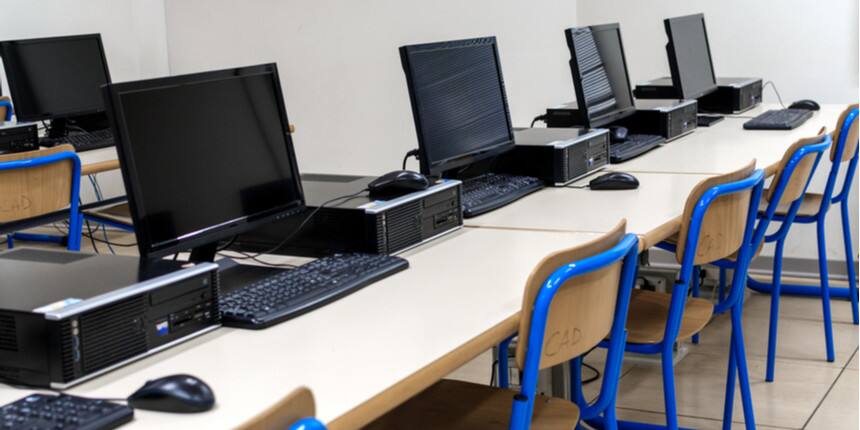 NEW DELHI: After multiple postponement, the JEE Main 2020 April/September exam will be conducted from September 1 to 6. National Testing Agency has also released JEE the Main admit card 2020 on August 17. Candidates can download their JEE Main 2020 admit card from jeemain.nta.nic.in using their application number and password/date of birth. JEE Main admit card also have a self declaration form which candidates need to undersign. Proper safety measures will be taken by NTA to organise JEE Main 2020 April exam amid covid-19 pandemic. Now that there is limited time remaining, many students must be thinking of 'how to revise for JEE Main in 10 days?', for such candidates, there are several tips to revise JEE Main syllabus, important topics and JEE Main last minute tips.
Recommended: USE JEE Main College Predictor & make your college preference list for JoSAA Choice filling process. Click Here 
Latest: Apply to these TOP institutions with your JEE Main score - Check List here  
JEE Main 2020 10 day Revision Plan
Now that only 10 days are left for JEE Main 2020 to be conducted, candidates may refer to the pointers below on revision strategy for IIT JEE:
Sample Question and Mock Tests - For such less time remaining for JEE Main 2020, candidates are advised to analyze the level of their preparation with the help of sample papers and mock tests and then take a look on what topics are troubling. With this, they will know the specific topics without having to waste much time.

Formulae and Reactions - This is the best time to cram all the important formulae and chemical reactions, as suits the subjects of JEE Main 2020. This will reduce any chance of minor mistakes while attempting the exam on final day.

Revise short notes - Those candidates who have prepared last minute revision notes for JEE Main 2020 are advised to utilize this period revising the pieces of short hand information so that it is thoroughly memorized.

Don't panic - Most of the times when less time remains, students start getting anxious due to the topics that were skipped by chance. It is advised that if there is enough time to cover such topics, then they should go ahead with them. If there is not enough time, just strengthen your grip over the topics you already know. There is no need of panicking over things that have gone beyond control.

What to do one day before JEE Mains? - The syllabus of JEE Main 2020 is vast which makes students try to revise it all which is not feasible. For such candidates, flow charts or personal notes in the form of tables, etc. help a lot. If such material is not prepared, then important formulae can be referred to. Nothing new should be touched a day before JEE Main 2020.
Subject Wise JEE Main 2020 Important Topics
| | | | |
| --- | --- | --- | --- |
| S.No. | Mathematics | Chemistry | Physics |
| 1 | Vectors | Thermodynamics | Heat and Thermodynamics |
| 2 | Differentiation | P-block elements | Electromagnetic Waves |
| 3 | Statistics | Electrochemistry | Work, Energy and Power |
| 4 | Permutation and Combination | Hydrocarbons | Laws of Motion |
| 5 | Determinant and Matrices | Chemical Bonding | Ray and Wave Optics |
JEE Main 2020 Exam Day Strategy
As JEE Main 2020 is an important national entrance test for engineering aspirants, not only preparation but way of attempting the exam also matters. Thus, given below are points on how the JEE Main 2020 should be attempted:
Understand the question - Due to anxiety or other reasons, most of the times students happen to rush over while attempting JEE Main. This should be escaped and candidates should concentrate on the words used in question in order to grasp the essence as to what exactly is being asked.

Option elimination theory - It is well known with candidates that the options provided in the multiple choice questions are identical. Thus, in case of questions which they are not sure about at a glance, they should read all the options and then eliminate the inappropriate ones.

Time division - There has to be proper division of time for each question so that time is not wasted in a single difficult question which takes over the time for other questions that could be attempted. Hence, if a question seems to be more time consuming, then candidates should mark it for later and move on with others.

Avoid guessing - In order to avoid negative marking in JEE Main 2020, candidates should avoid the practice of guess and only attempt those which they are 100% sure with.


Also read
JEE Main 2020 admit card; new exam guidelines and steps for undertaking

Write to us at news@careers360.com