JEE Main 2020 not postponed; students demand "No Exams in COVID"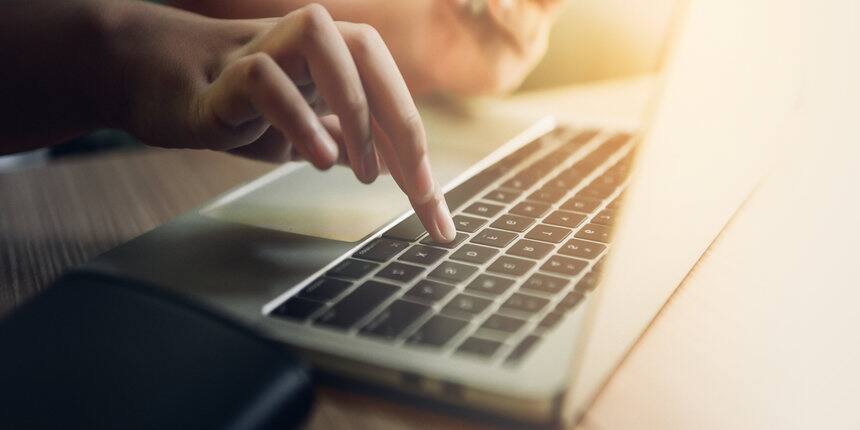 NEW DELHI: According to previous reports, JEE Main 2020 new exam dates were to be released on June 23 but no dates were announced. Currently, JEE Main 2020 exam dates are July 18 to 23 and because of the rising number of COVID-19 cases, students are demanding "No Exams in COVID". As per TimesNow, students are requesting the HRD Minister to postpone the national level engineering entrance exam and are using different hashtags on Twitter like #NoExamsinCovid; #HealthoverExams; #postponejee and many more.
Although various discussions related to the postponement of JEE Main are already ongoing, HRD Ministry or NTA has not given any indication about the postponement of the exam. The consensus of postponing JEE Main probably lies in the cancellation of board exams about which no decision has been taken yet. According to a report by TimesNow, a matter related to cancellation of board exams was presented in the Supreme Court. The matter has been adjourned for the time being and would be heard tomorrow, June 25. So, it is likely that the decision will be provided by the court tomorrow. Depending on the decision of cancellation of board exams, NTA will also decide on JEE Main exam.
In another report, the IITs have opposed the cancellation of the JEE Main or JEE Advanced claiming that there can be no other way for admissions to the IITs.
Meanwhile, many anxious students have posted their requests to postpone JEE Main. Some of the tweets are-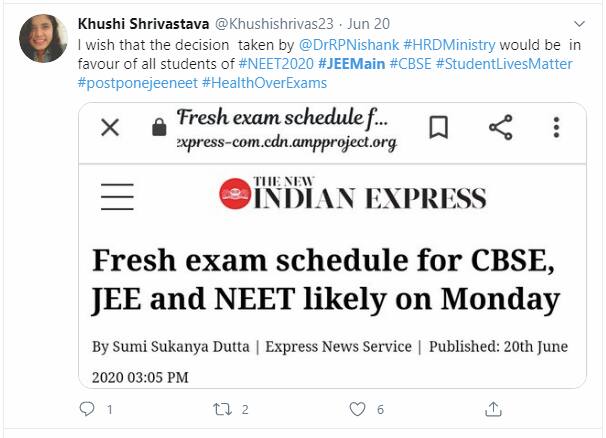 Most of the students are demanding the postponement of JEE Main 2020. The final decision will, however, be clear in the coming days. JEE Main 2020 exam dates have already been rescheduled once and further postponement is expected to make the situation even tougher for the students who have been preparing for the exam for so long.
Stay updated with latest Education News
More From Team Careers360