JEE Main and NEET 2020 exam debate escalates; more readers weigh in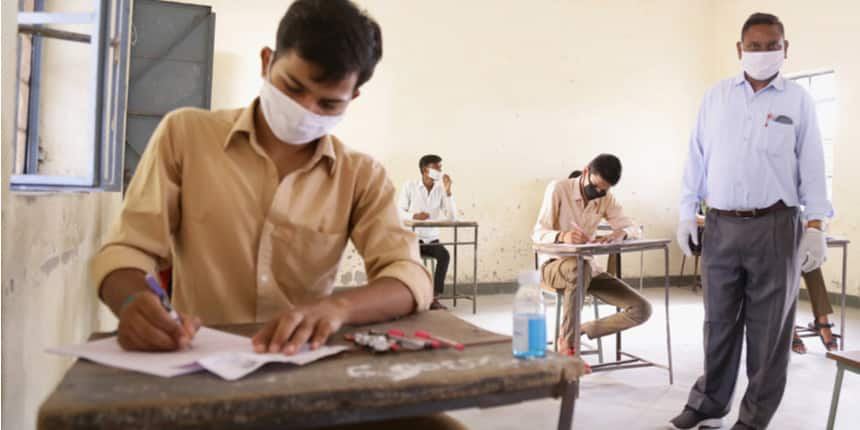 NEW DELHI: With each passing day, the debate over conducting National Eligibility cum Entrance Test 2020 and Joint Entrance Exam Mains 2020 gathers heat.
Parents and aspirants are speaking out both in favour and against the postponement of the national level entrance exams amid the coronavirus pandemic. Stressing on the gravity of the situation, a COVID-19 survivor is requesting for the postponement of these exams.
Others against the postponement of the exams argue that necessary precautions can be taken to conduct the exam. Those willing to write the exam should be allowed to appear for it with no further delay.
Those against the postponement have also criticised the Public Interest Litigation (PIL) filed by the India Wide Parents' Association in the Supreme Court demanding the postponement of NEET 2020 and JEE Mains.
The JEE Main 2020 is scheduled to be conducted between September 1 and 6 and the NEET 2020 for September 13. Nearly 25 lakh students have registered to appear for the exams.
After Careers360's first attempt to highlight some of the opinions, more readers emailed us their suggestions. Following are some of the responses that we received through email. The emails have been very lightly edited for clarity.
'I survived COVID-19'
I'm one of the NEET aspirants writing to you who had COVID-19 and recovered. I am in full support of either postponing or cancelling these exams because after having survived this virus, I want the parents and students to be safe. I want to let them know that this is real, it's scary and it's deadly. I would never want to sit in an exam that would decide my future having known how this disease almost took my life. I do understand the consequences of not conducting these exams but nothing, nothing matters more than life esp when you could be putting more than one life at risk.
The parents and students who are in favour of conducting this examination are either acting selfish or do not understand the gravity of the situation. Yes, India is currently under unlock and people are moving out of their houses now and then but every sane person knows this should not be happening and it does not mean that we'd put students' life at risk. Being a COVID survivor, I will call it risking your life.

The academic year will be wasted, so what? This is a global pandemic and things like this are bound to happen. The parents and students need to understand that this is nothing less than a war. Imagine conducting examinations in a war zone and crying about losing an academic year when someone could lose their life.

Currently, the world is facing a pandemic. It's a global emergency and a natural disaster and conducting these exams is the last thing that should be happening right now especially when India is the third most affected country in the world. If the government can't control the cases they shouldn't be taking steps to increase them either! It's my humble request to you please convey my message to people!
Zara
Conduct NEET 2020 'so my brother can come home'

I request you not to postpone NEET 2020. Four of my cousins and my own brother have been waiting for the exam for a long time. Students are depressed as they have been reading the same thing over and over. My brother hasn't even come home in the past two and a half years. Please let this exam happen! Only 10 percent of parents are wanting to postpone the exam, the rest of the 90 percent students are studying, they don't even have time to talk about the postponement of the exam. Those students who don't study, making it a big deal. If they were prepared for the exam, they'd have wanted to get over with it. Corona or not corona, people are breaking rules, going out for fun, to meet relatives. So under high protection, following social-distancing rules, sanitizing classrooms; the exam can be conducted. Please conduct NEET So my brother can come home after two and a half years.
Pratibha Malav
'Life more important than any career'
It is a huge risk for many students but many of us will face problems regarding their careers but for now, life is more important than any career. I request the authorities to cancel the exam otherwise it will be like playing with fire. This year Indian Institute of Technology and National Institute of Technology should not promote their students to make a balanced system so that there is no need for JEE Main to fill the vacancy. If it is not possible then please postpone the exam. About 20 lakh students will sit in this examination. It is impossible to arrange tables two metres apart due to lack of space at many JEE Main exam centres as it is a computer-based test.
Anjani Sharma
Postponement 'detrimental to the well-prepared'
Both the JEE and NEET examinations have to be conducted to assess the academic excellence of the students. Most of the well-prepared students have been under tremendous pressure and continuous postponement may create mental agony also. What I believe strongly is that those parents whose children have not prepared enough may naturally demand continuous postponement though it is detrimental to the well-prepared students. The central government, as well as the state government, have taken various steps to unlock. Therefore by following all the COVID protocols, it is required to conduct the examinations without further postponement. It is for the excellent students who will emerge successfully and the rest are filtered out. Therefore further postponement is not at all required.
Hari Boppudi
'We don't want to take COVID-19 home'
Many students and I want NEET 2020 and JEE Mains exams to be postponed because we don't want to take this COVID 19 to our houses. If one student in the centre is suffering from corona everyone will suffer. From one student to a thousand students, then a thousand parents, families, and the whole community will be affected by this virus. We can't risk our lives, our parents' lives and the whole community. Everyone is ready for their exams but not in this condition. Who will take care of us? We don't want to die. The COVID-19 treatment is expensive and everyone can't afford that. Who will be responsible for our health?
Anchal Patial
'Government has opened even malls, cinemas and shops'
It's sad that few students and their parents are again demanding the cancellation of exams. Already exams have been cancelled twice. Cancellation of exams again will spoil the career of hard-working students. Government has opened malls, cinemas and all shops for the public with certain precautions. Same way exams should be taken with certain precautions. There is no fixed time when corona will go away. There is no answer to this question. Even China did not cancel their medical entrance exams. I ask the question to students and parents who are seeking cancellation of exams if they have locked themselves into their homes. If they are not moving out ever in fear of contracting corona.
Amardeep Singh Dhanjal
'I live in Bihar and the flood condition is worsening daily
We are all aware of the rising corona cases in the country. It has been a difficult situation but as a student, we are not focused right now. Not just corona, there are several other reasons too. I live in Bihar and the flood condition is worsening day by day. Electricity problem is the main issue for us. NEET is not an easy exam to prepare for. I used to study for 14 to 15 hours which has now reduced to two to three hours and it's not sufficient. Same is for other states which are affected by floods.
The other issue is our fear. What if we got infected? We don't have the proper medical facilities and neither the government nor the media are interested in Bihar. Life is more important than an exam. Some of my friends whose family has come in contact with the disease are so stressed. How would they prepare for the exam when their parents are lying in the hospital fighting to survive? I know delaying the exam every time is not a solution but we also need appropriate conditions to study.
Anupriya Kumari
'If someone wants to give the exam, let him give.'
I am a NEET 2020 aspirant and I request you that don't postpone NEET. We students are very much depressed now by studying the same study material again and again. The guardians and students who are stressed and asking to postpone NEET 2020 because of COVID-19 should not allow their son/daughter to give the exam. If someone wants to give the exam, let him give. Please don't care about those 16 lakh students just care about your own son/daughter. Everyone knows that the coronavirus only highly attacks the person who has a weak immune system so if your son/daughter has a weak immune system, do not allow him/her to give the exam.
Tanuj Kumar
The 'ministers themselves are getting infected'
I am a parent myself, and as much as I want a good career for my son, who is a candidate for JEE Main, I will not risk my son's life. For those arguing that the students have been preparing for two-three years, another two-three month will not affect their academic year. Colleges are planning to merge semesters and scrapping summer vacation. If by waiting for a few months health risks can be averted, then so be it. Students cannot give exams in such a depressing and intimidating atmosphere. The SOPs are practically impossible to ensure. When the Ministers themselves are getting infected, we cannot expose our children to it, knowingly. The education minister himself said that students' health is a top priority.
In my state, West Bengal, there are only two centres, which have the infrastructure to hold online exams. Only two! No trains or buses are available and we are going in and out of lockdown. In a situation like this, conducting exams is like holding Students at gunpoint on a cliff. Lastly, I would like to add that we shouldn't gamble with student's lives. They are not guinea pigs for experimenting!
Chanchal Roy
'Why are students who have prepared for long being tortured this way?'
Please let the exams get conducted. Why are students who have prepared for a long time being tortured this way? Moreover, the rubbish idea of people on taking Class 12 marks into consideration should be rejected. These people who have suggested this idea don't even know how different these entrance exams are from normal board exams. When all other work has resumed, I strongly urge the government to conduct the exam in a proper way by taking care of the existing problems.
Anjali Raj
Also read:
Write to us at news@careers360.com
Stay updated with latest Education News
More From Team Careers360