Leaving Stigma Behind: How daughters of sex-workers found new lives
Leaving Stigma Behind: How daughters of sex-workers found new lives
Radhika
|
Sep 27, 2020 - 4:01 p.m. IST
NEW DELHI: Jayshree Patil likes to think the Laal Batti Express rescued her from the alleys of Kamathipura – Asia's largest red-light area, located in Mumbai. Born to a sex worker, she had few hopes about her future. But in July, she is set to join a program on leadership and development in an American university, on a full scholarship.
Her salvation did not really arrive as a train but was a non-profit organization - Kranti. Long after she was lifted out of Kamathipura's misery, she felt compelled to express her story of trauma and hope through art and developed the stage play, Laal Batti Express with other members of Kranti.
Under the shimmer of the red-light district, many young girls await rescue from the horrific fate of forced prostitution. Some, like Patil, are able to escape.
Robin Chaurasiya, Trina Dutta and Bani Das co-founded Kranti in 2010 to empower girls from Mumbai's red-light areas and make them "agents of social change". At present, the organisation runs a shelter home which currently houses a school and a theatre group for its members.
"I was ten years old when I moved into the shelter home of Kranti. Since then my life has taken a beautiful turn," said Patil.
Home a battleground
Patil described her life as strange and frustrating. Her reality growing up was the brothel area, being beaten daily by her stepfather and sharing a strained relationship with her mother, a sex worker. "I looked down upon my mother for being a sex-worker, I could not understand why she did it," Patil recalls.
"Young girls are most vulnerable to such testing circumstances. A lot of them end up bunking schools, some fall in the trap of wrong internet use or get into toxic relationships at a young age," said Das.
Also, in their environment, the most innocent of activities are misread and criminalised. As a little girl, Asmita Katti feared her environment and police sirens even though she was not a sex worker. "I became the laughingstock of my class because of my locality," Katti recounted. "Once, I had invited friends over for my birthday party and suddenly there was a police raid in the area. People started running in panic and we had no idea what to do,"
Suspecting human trafficking, the police was determined to pick up all the friends she had invited. After repeated pleas from neighbours, the kids were released. "I became very fearful and timid after that incident," says Katti.
The social stigma attached to the community affects Kranti's functioning as well. They are routinely ostracised by other occupants of the residential complexes where they stay.
They are even charged a higher rent and on one occasion, the landlord used it as an excuse to not return their security deposit. "A lot of these young girls want to come and live with us but due to the shortage of food and shelter, we are unable to help them. We live in rented accommodations and have been asked to leave seven times in the last 10 years," Das explained, exasperated.
New lives
Like Katti and Patil, several other girls associated Kranti are battling trauma. The organization provides them with regular therapy sessions and also promotes overall personality development.
A lot of them were not aware of their mother's profession and others detested their mothers for it. With the help of therapy, these girls have been able to heal themselves and understand the sacrifices their mothers made to earn a basic living.
"I realised that whatever my mother did was for us, for our survival. I was less empathetic then. I did not see her as another human being," says Patil with remorse. "Kranti made me love my life and my mother again."
New learning
Keeping up with school education was difficult for most of them.
"I was not fond of studying at all. I went to a municipality school where rote learning was the norm. I was able to finish the year-long curriculum in a month or two and still score decent marks," said Katti. She soon left and joined Kranti which offered an activity-filled curriculum exposing them to music and field trips.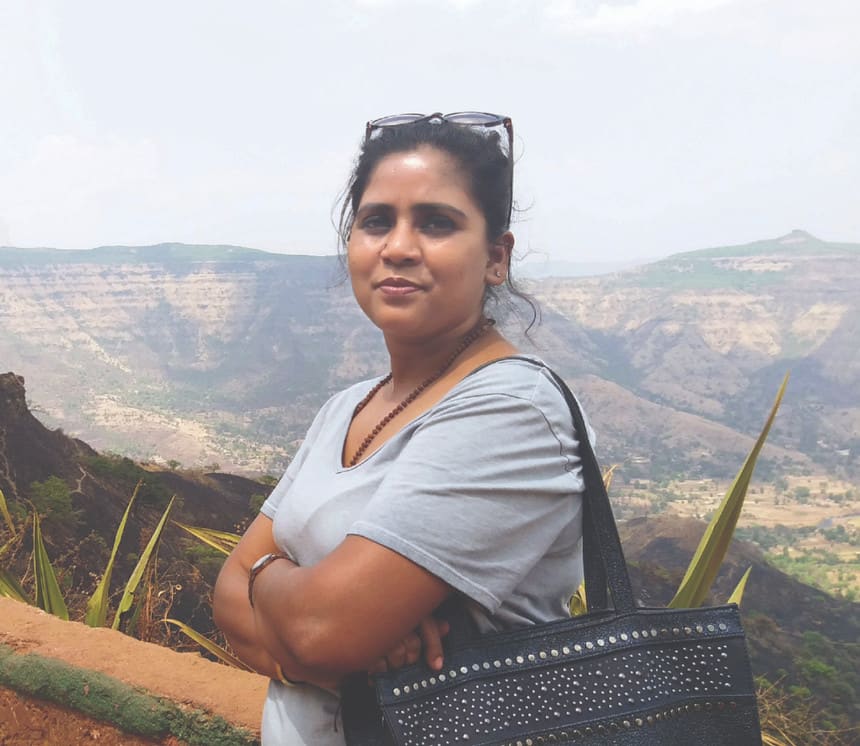 "These girls were unaware of their likes and dislikes. So, we provided special classes where they could explore their options and decide what their preferences are," said Das. "There are two girls who discovered their skills in arts after coming to Kranti."
Kranti's alternative teaching methods have worked. Three girls in their care are enrolled in different programs in the US pursuing postgraduate courses. One is in Italy. Patil, who completed her higher secondary education through open school, wishes to open another school like Kranti for underprivileged girls someday. She believes that there should be no dearth of opportunities for girls like her.
Studying in India would have been easier for them had they not faced discrimination for being the daughters of sex workers. However, the prejudices of society never became a hurdle in the quest for quality education. Katti is now a volunteer in another non-profit organisation working with terminally ill children in Mumbai.
"I have evolved immensely because of the opportunities that I was provided," Katti said with pride.
Also read:
Write to us at news@careers360.com
Stay updated with latest Education News