'The university is a place for universal thinking': Lucknow University VC
'The university is a place for universal thinking': Lucknow University VC
Lucknow University will launch agriculture, four-year UG and dual degree programmes and has implemented much of NEP 2020, said VC, Alok Kumar Rai.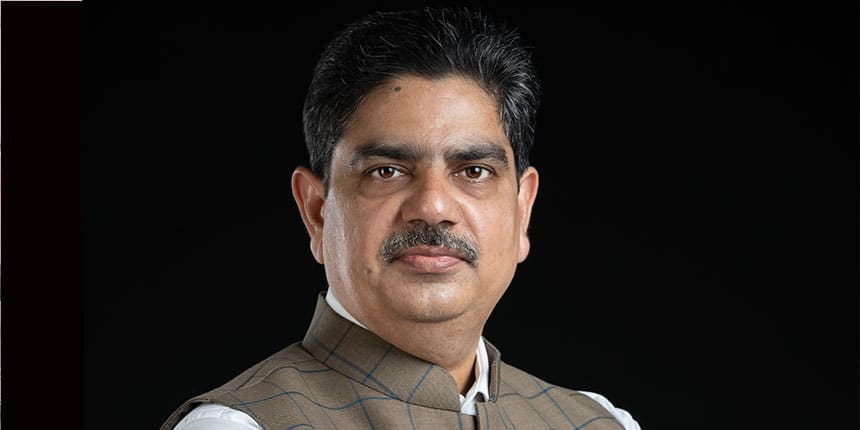 NEW DELHI: In June 2022, University of Lucknow became the first Uttar Pradesh state university to secure an A++ grade from the National Assessment and Accreditation Council (NAAC). LU will introduce a Faculty of Agriculture this year and has constituted a committee to guide the introduction of dual-degree and one-year postgraduate programmes, both recommendations of the National Education Policy 2020. Alok Kumar Rai joined LU as vice-chancellor in December 2019 and was re-appointed in December 2022. Edited excerpts from his conversation with Careers360 below.
Q. Lucknow University recently received NAAC accreditation with an A++ grade. What are your suggestions for other universities struggling with accreditation?
A. Universities must document whatever activities they conduct because all these documents and evidence are to be produced for the accreditation. Most universities find it challenging to document every activity, including seminars and conferences.
Further, the NAAC process is holistic. Hence, universities must focus on everything – from maintaining the faculty-student ratio to strengthening the research output, mustering resources from alumni and consistently keeping a connection with them, developing physical infrastructure, organising sports and cultural activities along with many other activities.
Q. Last year, Lucknow University announced it would offer dual degrees from 2023-24. What else is in the pipeline?
A. As part of NEP 2020, University Grants Commission has recently developed directions for introducing dual degree programmes. We have constituted a committee to devise modalities to start these. While a lot of this is in the early stage, we started planning well in advance.
Further, as one of the few universities in Uttar Pradesh, we started four-year undergraduate programmes in 2021-22 and have constituted a committee for a one-year postgraduate programme, to be implemented once these four-year undergraduate students complete their course in 2025.
We implemented NEP 2020 from 2021. While the UGC started notifying guidelines for many such policies in 2022, we had implemented most of these much before. This includes part-time PhD, integrated programmes, professor of practice, and others.
Q. Have you introduced new scholarships for students from marginalised sections? How many have benefited?
A. We have introduced two broad scholarship systems – monetary and non-monetary. In monetary terms, we brought the Karmayogi scheme, an internship scheme at the university where students hone their skills and become self-reliant; Shodh Medha scholarship for female research scholars; and Chhatra Kalyan scholarship to provide financial aid for needy students in 2021-22.
We also started a financial system to support students whose parents died during Covid-19. The university took care of these students' entire financial burden – faculty members, university officials and some post-doctoral students volunteered to support these students.
Also, during this period, we realised that we had been paying out of the university's exchequer. We thought of seeking contributions from society and initiated a Vice Chancellor's Care Fund in 2022.
For tribal students, we have introduced 100% scholarship, including their lodging, board on campus.
Overall, Rs. 34.32 crore has been disbursed for 174 students in 2022-23, including 52 students from the VC Care Fund.
Q. What new courses and departments have been established or are planned?
A. We will start a Faculty of Agriculture with seven departments in 2023-24. We have written to the government for farmland; as soon as it gets approved, we will roll this out.
We established a Faculty of Yoga and Alternative Medicine, including the department of yoga and naturopathy, in 2022. We wanted to start with something that is slightly related to medical sciences. We are also planning a homoeopathy department and, later, nursing and paramedical departments.
Previously, we started the Institute of Pharmaceutical Sciences in 2021 and the Institute of Advanced Molecular Genetics and Infectious Diseases in 2020 to facilitate high-level research. We also launched the Institute of New and Renewable Energy in 2021, previously a centre of excellence.
Q. Students recently protested against high examination fees and demanded a reduction.
A. Before 2020, the examination fees for undergraduate programmes was Rs. 2,000 per semester, and after, we reduced it to Rs. 1,250 per semester. There is also a committee constituted by the finance department that is looking at further rationalising examination fees.
Q. Is Lucknow University planning to set up international branches?
A. According to NEP 2020, all good Indian institutions must try to set up branches abroad. So, we have requested the Uttar Pradesh government to facilitate it through the G20 summit. A proposal has been submitted to the government, and we are ambitious to set up international branches. However, the process is yet to take shape.
Q. LU has recently extended support to a student start-up. What kind of services does the incubation cell provide?
A. We have extended support to two engineering student start-ups incubated in the cell before this. These start-ups received technical credit, which otherwise the start-ups would have paid in terms of technical services, worth $ 1 lakh dollars individually.
The number of student-led start-ups in the incubation cell has increased. Our incubation centre is registered independently as a Section 8 (non-profit) company called Navankur Foundation. It has also started receiving funds from the UP government which will give Rs. 30 lakh per year for five years, starting from December 2022.
Many faculties have developed products such as sanitisers and herbal colours using dry waste. We aim to commercialise these products.
Q. Three scientists from LU were among the top 2% scientists in the world as per a Stanford University analysis. How do you plan to encourage research?
A. We have developed an exclusive research policy and a cell. The university ranked at 90 in the Scopus Index in 2021. This number is increasing. On National Science Day, we opened our laboratories and museums for school students of Lucknow and nearby districts. We are also gearing up for project funding for our research scholars and faculties.
Q. Recent suicides of Dalit students have highlighted caste-based discrimination on campuses. What kind of mental health support does LU offer students?
A. We believe in enabling spiritual peace among students. Here we have established a Happy Thinking Lab where there are machines that assess stress of students and teachers. We also provide spiritual counselling. Many spiritual organisations also are tied up with our institute.
Even for our international students, we regularly provide psychological and spiritual counselling, yoga and meditation sessions, and objectively and scientifically support them.
Q. There have been many protests on campus recently and by student groups with different ideologies. How do you ensure each student's voice is heard?
A. The university is a place for universal thinking. Here, people have the freedom to express themselves openly. Dissent and disagreements are always welcome. LU is a state public university and despite reduced government grants, we have been supporting students, especially during the Covid, and trying hard to ensure students' needs are met. If students want to protest, we welcome it, but if the protest is at midnight, it's not accepted as we also have to ensure each student's safety and security.
Q. How does LU plan to teach in the regional language?
A. While teachers have been using different instruction mediums, we are focussing on making textbooks available in those languages. Also, we are trying to create a system in which teachers will write books in different regional languages with the university as funding agency and publisher. This way, we can provide physical and e-book versions to our students. Through this, teachers will also get academic credit.
---
Follow us for the latest education news on colleges and universities, admission, courses, exams, schools, research, NEP and education policies and more..
To get in touch, write to us at news@careers360.com.
More From Sheena Sachdeva