Maharashtra teachers, parents demand economic package from FM
Maharashtra teachers, parents demand economic package from FM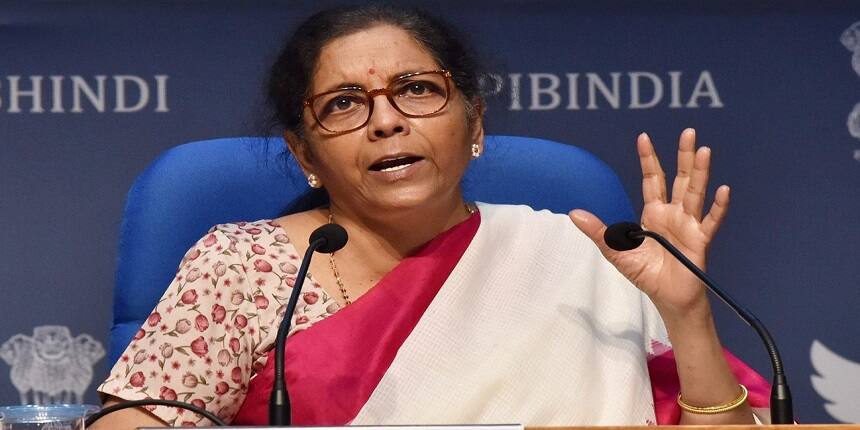 NEW DELHI: A group of parents and teachers from Maharashtra have written to the Union finance minister demanding 'interest-free loans' to schools to pay their staff and also transfer money into the accounts of parents who are unable to pay the fee due to the lockdown enforced to control the coronavirus outbreak.
The Maharashtra English School Trustees Association (MESTA) has submitted a letter to Nirmala Sitharaman for her immediate intervention to provide interest-free loans for parents, schools to pay salaries to the teaching and non-teaching staff.
The association has demanded that the education sector be included among the beneficiaries of the finance ministry's relief package for the nation. They have demanded compensation for parents who cannot afford to pay fees through direct benefit transfer (DBT) system.
As per the letter, many schools have started defaulting on salaries. leaving the teaching and non-teaching staff apprehensive about their future.
MESTA had earlier written to Reserve Bank of India, Governor, Shaktikanta Das to issue loans to parents and private schools as incomes had dried up in families due to cost-cutting measures employed due to the COVID-19 pandemic.
COVID-19, Fees, Salary
Many of the state governments have also asked private schools to not increase the tuition fee for the academic year 2020-21. Sanjay Tayade Patil, Maharashtra state president of the association has demanded that centre should issue similar package for education sector like the one announced last week of Rs 20 lakh crores for the Indian industry to lead India to the road to economic recovery.
"We request you to provide a similar and immediate financial aid to the education sector to safeguard the jobs of crores of teaching and non-teaching staff, keep unaided education institutions functioning and prevent them from turning bankrupt. While certain states have allowed the collection of fees, many states are still to understand the value of salvaging the livelihood of our 'gurus' and non-teaching staff," Patil wrote in the letter.
The association in its letter has suggested that the government should provide interest-free loans for parents to fund their child's education through direct benefit transfer. Secondly, similar loans should be provided to the schools to pay recurring costs such as teacher salaries, overheads and capital expenditures and thirdly, the direct subsidy should be allowed on purchase of requisite computer hardware, such as laptops and computer desktops, as well as necessary software for the continuation of education through online modes.
Also read:
Write to us at news@careers360.com.