MBBS Internship: Medical students have mixed feelings about NMC's ban on 'externships'
MBBS: NMC's ban on 'externships' makes training difficult for many students. The older system allowing local authorities to decide worked, they said.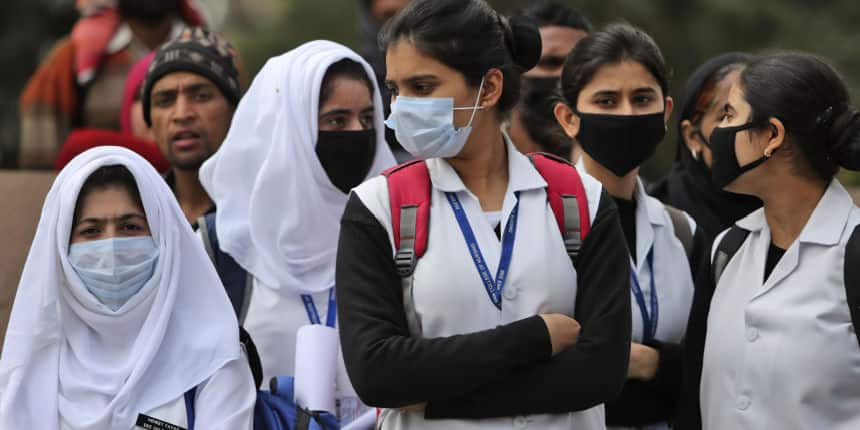 NEW DELHI: In late June, a student studying in a government medical college in Ahmedabad, Gujarat, moved the Gujarat High Court against the new National Medical Commission (NMC) regulations banning students from pursuing medical internships in institutions other than their own medical colleges.
Recommended: Check your admission chances in MD/MS/Diploma course at All India & State level based on your  NEET PG Rank & Category Click Here

Latest: Check your admission chances in DNB programs available in Hospitals & all India Colleges based on your rank, Click Here
The new regulations abolished the earlier practice in which students were allowed to pursue internships near their homes or in major cities as long as their institution did not object to this. The case is still pending at the Gujarat High court.
A month earlier, the Maharashtra University of Health Sciences (MUHS), to which all medical colleges of the state are affiliated, had notified the policy.
The NMC Compulsory Rotating Internship Training (CRMI) Regulations, 2021, says: "All Indian medical graduates shall complete their entire period of compulsory rotating internship training (CRMI) in the institution where they have pursued and completed their Bachelor of Medicine and Bachelor of Surgery (MBBS)."
The move aims to stop students leaving medical institutions in rural areas to urban areas for National Eligibility Entrance Test (NEET) PG preparation with the help of coaching institutions available in these major cities. Medical interns form an important part of the workforce in understaffed medical colleges and hospitals in rural areas and the distribution of doctors in the country is already lopsided.
However, students have a range of reasons for seeking transfers to other institutions, what is colloquially known as 'externships'. It could be to move closer to home, for a better work profile or to prepare for NEET PG. They also said that only a minority of students opted for "externships" and reacting with a blanket ban on these transfers is unfair and problematic. They demand a reset to the system they had before in which the institution had the power to decide.
NEET PG preparation
"One of the most important concerns is that usually a lot of students will go for an externship. They will take a no-objection certificate (NOC) from their college to do an internship at a place where they want to settle in future for medical practice," said Shiv Joshi, resident doctor at Jawaharlal Nehru Medical College, Wardah, Maharashtra. "It could be related to post-graduation preparation as well. If someone is studying in a rural area and wants to take NOC and go to a place where a coaching institute is available. It could also be about getting exposure. The student might want to get the internship done from a place where the patient load and patient profile would be different."
Students said that NEET PG preparation is a major motive for students who are studying in rural areas to move to cities. "In Gujarat, for example, there are very few first-tier cities – Ahmedabad, Vadodara or Surat – where you may find coaching institutes. Internship is the period where these students are expected to do their postgraduate preparation also," said Naved Khan of Gujarat Medical Students Network.
However, with online coaching becoming more prevalent thanks to both technological development and the Covid-19 pandemic, the number of students preferring to do internships in major cities have also gone down, students said. "I would say around 20 percent of students do this. The rest of them usually continue in the same medical college," said Khan.
MBBS internship back home
Admission to all medical colleges in India is through the NEET and given the way seats are distributed, a large number of students find themselves moving to other states to study. Seats in all centrally-run institutions – such as All India Institutes of Medical Sciences (AIIMS) –deemed-to-be universities, and 15 percent seats in state-run medical colleges are earmarked for the all-India quota (AIQ) and filled through centralised counselling. These seats are open to all students across the country.
Students pointed out that it is not necessary that they get into a college in their home state and therefore, some students prefer to do their internship closer to home.
"Mostly they prefer to go to a medical college near their homes. They can do their duty, extra time. They will be flexible. Another thing is if they want to go to a private practitioner and there might be one or two who know them near their hometown and they can go there and practice in the outpatient department and get more exposure," said Ajay Halvade of Maharashtra Medical Students Network.
Another reason cited for moving from rural to urban areas for internship is the lack of facilities in some of the rural medical colleges or hospitals. Students often feel that they can meet their internship requirements better in an urban setting.
"Cities and rural areas are totally different. Students don't prefer rural areas because most of the time there are no facilities, limited availability of surgeons. There might be a general surgeon but not any specialised surgeon," said Halvade.
According to NMC regulations, medical interns have to complete at least 12 months of internship which spans across specialties with anywhere from one week to two months in each. However, the interns are rarely paid according to the NMC regulations despite some of them having to work for 24 hours at a stretch in certain government hospitals due to a lack of medical staff.
NEET PG and externships
While externships allow some measure of choice and flexibility to students, they are a headache for hospitals and medical colleges. Depending on the resources available, the medical institutions might be dependent on the interns to treat patients.
"In Gujarat, there are 30 colleges. Almost 50 percent are in second-tier and third-tier towns. The government did this because good health care facilities could be provided in these places. If all the intern doctors get transferred, how does the government fulfil its role? Plus, the government has subsidised education in the medical colleges. So, that is the issue," said Khan.
In some institutions, transfers cause problems for other students. "From the institution's side, say, if there are 50 students and 25 take internships then the duty of the rest of the students will become almost 24 hours. There are 12 or 13 departments. If there are 50 students, they can work for fixed hours but if there are fewer students, their burden increases dramatically. Then, how will they study for their NEET PG?" said Halvade.
NMC: A blanket ban
However, students said that introducing a blanket ban like NMC has done will not solve the problem as the issue stems from institutions being short-staffed.
"Keeping a blanket mandate – not allowing anyone or allowing everyone – is a bit tricky. It depends on the hospital and the kind of workload. It is true that when the Covid-19 wave was going on, a lot of people went for externships and the hospitals were overburdened although they should have had more staff in the first place," said Joshi.
For some, maintaining the earlier procedure, in which the local administration had the power to decide whether students should be allowed to leave or not, was the best solution.
"It should be an option. Earlier, the deans were allowed to decide whether to give NOC or not depending on the situation of the medical college. Sometimes, you have a patient load which can be maintained by, say, 15 interns and you can allow for externships for the rest. At a place where there is an overburden of patients, they won't grant an NOC," said Joshi.
---
Follow us for the latest education news on colleges and universities, admission, courses, exams, schools, research, NEP and education policies and more..
To get in touch, write to us at news@careers360.com.