'Like addressing a mob': Faculty shortage in medical colleges is hampering training of doctors
Medical colleges have grown by a third since 2013-14, but there are not enough teachers. This has implications for public health.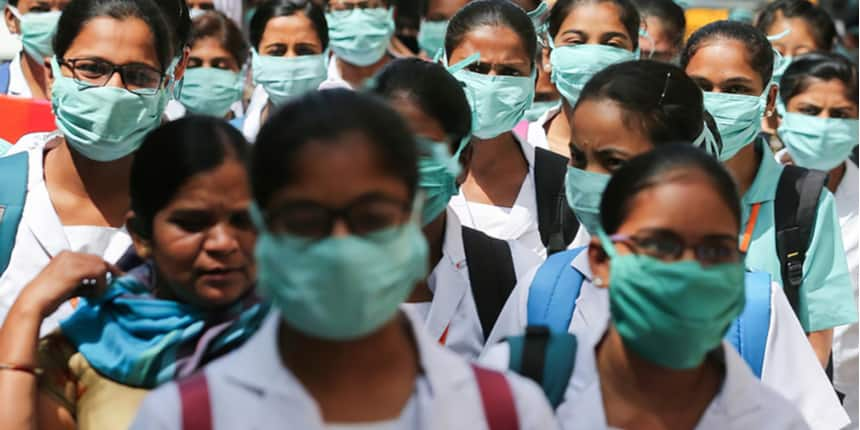 Sanjay
|
Aug 19, 2022 - 4:18 p.m. IST
NEW DELHI: New medical colleges are being approved or opened every other month but this expansion is coming hand-in-hand with a crisis – shortage of teachers. According to doctors' professional bodies, teachers and healthcare organisations, this has negatively impacted the quality of medical education and has serious implications for the public health system in the long term.
Recommended : Use NEET College Predictor to check your expected NEET rank & admission chances in Govt/Private MBBS/BDS/AYUSH Colleges Check Now
"Due to shortage of faculties, we are producing a factory of young doctors who are under-skilled. It is the right of patients to get the best medical care but this will be compromised. This will happen because we are focusing on quantity rather than quality of doctors being produced in our country," said Dr Shankul Dwivedi, member of standing committee of Indian Medical Association (IMA) junior doctors' network told Careers360.
Those connected to medical education say that efforts are being made to increase undergraduate and postgraduate medical seats but little has been done to ensure they have teachers. .
Years-long recruitment process at medical colleges, reservation roster in appointing specialist medical officers as assistant professors, extension of retirement age and reappointment of old teachers in medical colleges are among the reasons leading to faculty shortage.
'Unplanned' increase
One of the reasons for the shortage is due to a "delayed and tiring" recruitment process, said Dr Abhishek Shankar of AIIMS, Patna. There are enough doctors who would be willing to teach but job insecurity, low salary, no facility on contractual appointment, a lengthy hiring process, indefinite wait for regular vacancy advertisement, that literally lasts years are keeping them away.

Also Read | Medicine In IITs: A future in MedTech

According to government data, the total number of medical colleges rose by over a third from 2013-14 to 2022-23. The details of the expansion are given below.
Growth Story: Medical colleges, seats
| | | | |
| --- | --- | --- | --- |
| | 2013-14 | 2022-23 | % Increase |
| Medical colleges | 387 | 612 | 36 |
| UG seats | 51,348 | 91,927 | 79 |
| PG seats | 31,185 | 60,202 | 93 |
"It is natural that there will be shortage of faculties with the opening of new medical colleges without proper planning. It is a perennial issue and can't be solved in a day or two," said former IMA president Dr JA Jayalal. "The shortage is due to the absence of a proper mechanism to appoint. Delay in recruitment and low-salaries are the reason for doctors not joining as faculties."
Also Read | NEET UG 2022 Answer Key Live: Official answer key soon at neet.nta.nic.in, time, result date updates
All 19 operational All India Institutes of Medical Sciences (AIIMS) are functioning with half the faculty they need – 50.7 percent – and AIIMS Delhi, India's top medical college, is facing a faculty shortage of 36 percent, government data shows. Out of the total 5,340 sanctioned faculty posts, 2,547 are vacant. Three more AIIMS are set to start.
AIIMS Delhi has gone months without a regular director. Dr Randeep Guleria whose term ended in March is on extension. In July, the parliamentary committee on the welfare of scheduled castes (SCs) and scheduled tribes (STs) in its report said that in spite of having "proper eligibility, competence, fully experienced SCs/STs aspirants are not allowed to be inducted as faculty members even at initial stage" at AIIMS Delhi, country's premier medical college.
"You can understand what it takes to recruit faculties in these institutes. A recruitment process at AIIMS can last for nearly more than a year and people who are serving on contractual for a few years are forced to bear with this administrative issue," said Dr Abhishek Shankar, associate professor, department of Radiation Oncology at AIIMS Patna.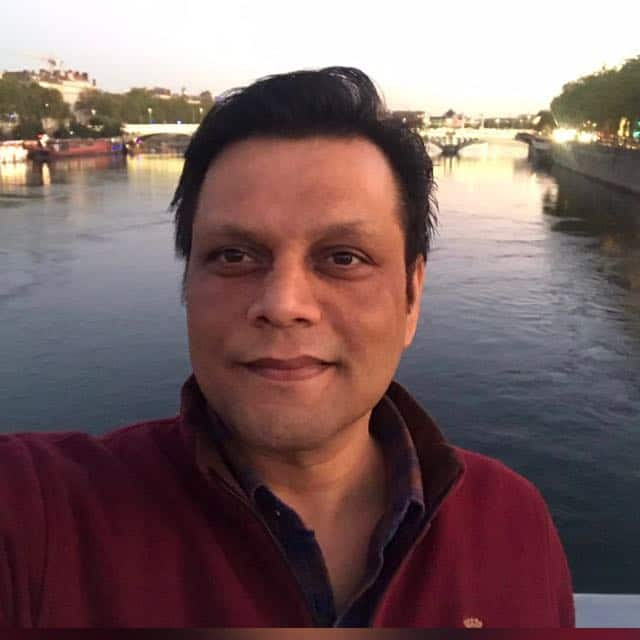 Dr Abhishek Shankar, faculty at AIIMS PatnaProfessors in prominent medical colleges also blamed "unplanned" starting of medical colleges.
"There is no special drive to fill the vacant posts of medical teachers and many medical institutions have backlogs for many years. It is a misconception that there are no eligible teachers. The young faculties do not get a chance as governments keep increasing the retirement age and appointing retired teachers in medical colleges," said Dr Satendra Singh, faculty association vice President of University College of Medical Sciences (UCMS), University of Delhi.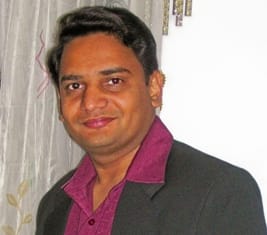 Dr Satendra Singh, faculty at UCMS, Delhi University.The "Institute of National Importance" tag attached to the AIIMS adds to the problem. "Institutions [should] have to earn the INI tag through their patient care, quality education and brilliant research work. But when you provide the INI tag to institutes since their birth, it creates false hope. New faculties want to join AIIMS to get a tag of a teacher in INIs and they continue to apply there even if they have the chance to join a private or government state medical college. This results in shortages in state medical colleges," added Singh.
Also Read | Postgraduate course in family medicine at six AIIMS on anvil
The new AIIMS have their own problems. Shankar pointed out that AIIMS do not need many regulatory permissions because of the INI tag. "When you do not have sufficient faculties and proper infrastructure and you admit the first batch of medical students in the newly started medical colleges in states, you are putting human lives at risk. Instead of correcting the mistake, we are witnessing justification of mistakes," he said.
Reservation rosters
The way reservation is implemented in faculty recruitment also causes problems, agreed Shankar and Singh. Advertisements seek candidates from the historically-marginalised Scheduled Castes, Scheduled Tribes and Other Backward Classes – SC, ST and OBC and Persons with Disabilities (PwD) – in specific branches. If they are unable to find candidates, those posts go vacant.
"The data says there is a big disparity in super-specialty doctors. If you are not getting any doctor from a reserved category in one branch of super-specialty, you can provide reservation in another branch. There should be central category-wise data of doctors who can teach super-specialty subjects," said Shankar.
Job security, environment
The work environment at government medical colleges is also a factor and pushes quality teachers out, said Dwivedi.
"Super-specialist faculties are leaving government medical colleges to join corporate and private medical colleges and hospitals," he said. "Government medical colleges are not fully equipped with instruments, devices and machines to teach a subject properly. Along with better pay, these faculties get a chance to showcase their expertise in corporate and private hospitals."
Also Read | 'Money is gone': Why Indian MBBS students of Ukraine colleges see no way out
Many teachers are also appointed on contract and it takes years for them to be regularised, said Shankar. Without security, a "government job" loses its attraction. "Many people are joining government medical colleges on contract basis to start their career. But if you keep them waiting for years to allow them permanent positions, they will leave for better opportunities. This also causes faculty crunch," he said.
Quality of teaching
"Now, there is a huge demand for super-specialty doctors in these institutions. The AIIMS have the mandate to produce doctors to overcome super-speciality concerns of a state. But when you don't have faculties, how will you produce such doctors?" said Shankar.
Amulya Nidhi, the national co-convener of the Jan Swasthya Abhiyan, a network of civil society organisations working for health rights, said the shortage of faculties and improper infrastructure in medical education will have a long-term impact on public health. "The quality of teaching will suffer and it will affect the next generation of doctors who won't have the same capabilities as the current doctors. The increase in medical seats without proper infrastructure and faculties will produce low-quality doctors," he said.
Also Read | NEET AIQ, Exam Delays: Jammu-Kashmir MBBS students are looking for alternatives
The increase in seats in some of the colleges has also caused concern. Dr Jasbir S Parmar, president, Haryana Civil Medical Services Association said the students will not understand anything if a teacher teaches a large batch together. "There were small batches when I finished my MBBS in 2000 in a government medical college in Jodhpur, Rajasthan. Teachers used to interact with us individually. Today it is not possible and communication gap between teachers and students is affecting the quality of education"
"Every year medical colleges apply for more seats without increasing faculty or infrastructure.Teaching a batch of 275 is like addressing a mob. Teacher-student interaction is necessary in the medical profession and you need senior residents or demonstrators in good numbers for clinical cases teaching in small groups," Singh explained.
Also Read | Rage On Campus: Why ragging persists in medical and dental colleges in India
Reduced interaction is also causing mental health problems among students. "A bright student will manage but an average one might start suffering when they are unable to reach out to teachers to clear their doubts. Their mental health is compromised and we are witnessing an increase in number of medical students' suicide," Dwivedi said. "The root cause is shortage of faculties. In 2019, I was among a batch of 50 MBBS students at a government medical college in Kota, Rajasthan and our professors knew us by name and face. Now, there are 250 students and faculties will not be able to identify more than 7 to 10," he added.
Government approach
The medical education regulator, National Medical Commission (NMC) has also relaxed norms, making it easier for state governments to establish new colleges, increase seats.
Data obtained through a Right to Information filing in June 2022 shows that in Uttar Pradesh medical colleges, postgraduate seats were increased by 200 in 2021-22 and undergraduate seats by 900 this year despite 796 of 2,791 teaching posts being vacant.
According to media reports, 258 doctors serving in eight existing medical colleges and hospitals (MCHs) in different districts of Gujarat were transferred to five new MCHs for NMC inspections to grant Letters of Permission. The Gujarat Medical Education and Research Society (GMERS) functioning under state health department, had reportedly applied for Letter of Permission (LoP) inspections for the five new colleges even before recruiting any Class-I doctors.
Also Read | Delhi University: In Covid-19 aftermath, DU awards PhD degrees posthumously
To overcome the shortage of faculty, the central government has recognised Diplomate of National Board (DNB) qualification for appointment as faculty. The government has also enhanced the age limit for teachers to 70 years and allow contractual appointment of retired faculty.
"The increase in retirement age is acting as a block for young faculties to join the colleges. Now, the government is on a spree to increase UG and PG medical seats to impress citizens. The number of beds for clinical practice and faculties remain the same," Dr Prashant Parashar, vice-president, Jaipur Resident Doctors Association.
Inspections, permissions
Jayalal alleged the inspections leave many gaps. "Most of the time, NMC carries out assessments based on online data provided by colleges, without visiting the actual site. NMC has to conduct proper checking and ensure that medical colleges appoint faculties on time," he said. Plus, inspection reports are missing from the NMC website.
Dwivedi added that the inspection reports are missing from the NMC website as well. "Ghost faculties are being introduced to NMC officials when they visit colleges for inspection. Later, NMC issues conditional letters of intent to medical colleges asking the principals of the newly set up medical colleges to give an undertaking that all necessary infrastructure following the NMC guidelines will be set up. Then NMC gives them a Letter of Permission (LOP) and allows them to offer MBBS," he alleged. NMC officials did not respond to Careers360's request for comment on these allegations.
Also Read | Assam gets NMC approval for 9th medical college in Dhubri
On faculty shortage, Prof G Suryanarayana Raju, member Medical Assessment and Rating Board (MARB) of NMC, said: "NMC will not do anything except rationalising the faculty recruitment."
In October 2021, MARB wrote to the respective in-charge of all government medical colleges and institutes saying that the government has viewed "seriously" the issue of vacancies in public medical colleges and institutes.
"Medical colleges have given information to us and we have forwarded it to officials," said Raju. "The information has been reviewed two-three times. MARB will not be involved directly but we monitor the activities from time-to-time and bring it to the notice of the college managements. Some of the colleges were also inspected and they were also given warning letters."
---
Follow us for the latest education news on colleges and universities, admission, courses, exams, schools, research, NEP and education policies and more..
To get in touch, write to us at news@careers360.com.
Know More About
NIRF Rank
1
Rating
4.8/5
Download Brochure