The NExT Problem: Lack of clarity leaves MBBS students confused, prey to rumours
The NExT Problem: Lack of clarity leaves MBBS students confused, prey to rumours
Medical Education: Since announcing the introduction of NExT and saying it will be held in 2023, NMC has kept mum about it, causing much confusion.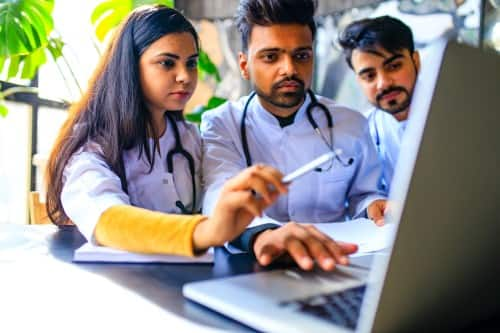 NEW DELHI : Final-year students and teachers across the country's medical colleges are confused.
Latest: NEET PG Previous Year Sample/Question Papers. Free Download
Suggested: NEET PG Free Mock Test. Start Now
Don't Miss: Quick Guide to NEET PG 2023 Exam, Admission, Seats, Fees and more. Download EBook
Recommended: Use NEET PG College Predictor to check previous year MD/MS/DNB courses cut off for All India and State level seats Use Now
In 2020, the government introduced the National Exit Test (NExT) to medical education. It is to be a common final-year exit test, compulsory for securing a license to practice. In a July 2021 notification, the medical education regulator, NMC, said that the test would be conducted in the first half of 2023 and that there would be a mock-test before it to get students used to the pattern.
Since July last year, colleges have heard nothing further about it.
"We are not sure if NexT exam is happening in 2023. There is no proper notification. We are going ahead with the conventional professional exam pattern," said Seema Mondal, professor, ESI Post Graduate Institute of Medical Sciences and Research in Joka, Kolkata, West Bengal who teaches undergraduate students.
The NMC replaced the Medical Council of India in 2019; the law passed to set it up provides for the NExT. Once implemented, NExT will serve both as a licensing exam for graduating students and an entrance exam for postgraduate programmes in medicine. Graduating students will get their degrees only once they clear the NExT. It will also serve as a licensing exam for students who have earned their undergraduate medical degrees abroad, replacing the Foreign Medical Graduate Examination (FMGE).
Also Read|Engineering for Medicine: IITs focus on medtech in pandemic side-effect
NExT Pattern: The rumours
In the absence of an official timeline or guidelines, there are rumours, gossip and fleeting social media posts.
Everything that students and teachers know about the exam have been gleaned from informal conversations and Instagram posts that were later deleted. Faced with uncertainty and an information vacuum, they have taken to interpreting post-sharing patterns – a post shared by students of AIIMS Delhi carries extra weight and authority -- as a way to tell which post is likely to carry a bit of fact when, in reality, there is no official confirmation or intimation
on anything.
Also Read|MERITE Project: Centre's new plan to improve technical education with World Bank loan
The only confirmed fact about the exam structure is that it will be held in two stages –– one at the end of the final year of MBBS, and the second after internship. Beyond this, there are few confirmed details.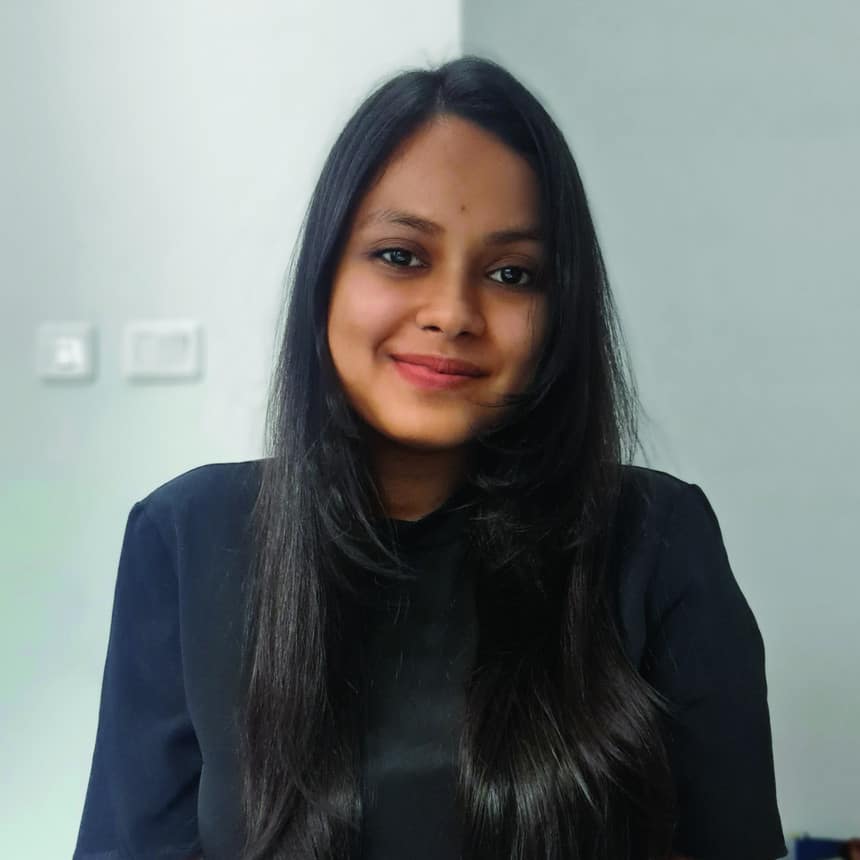 Pranjala Shaw, final year medical student, IQ City Medical College and Hospital, Durgapur (Image credit- Pranjala Shaw)
One version of a format circulating online shared by a student says the first, NExT-1, will be stretched over three consecutive days with each day's exam lasting 4 hours 30 minutes split into two parts. Pranjala Shaw, final year student of IQ City Medical College and Hospital, Durgapur, West Bengal, said that many such pages have been posted and then deleted on platforms like Instagram.
Also Read| NMC answers FAQs of foreign medical students enrolled in Ukraine, China
Dr. Neeraj Kumar, professor, All India Institute of Medical Sciences (AIIMS) Patna has heard this: "The total marks of the exam, divided into 120 and 60 [or 180] for each day, would be 540 marks exam for NExT 1... NExT 2 will be after the internship period which will be purely practical exam and viva-voce."
Abhinav Jha, final-year student at Dr. Baba Saheb Ambedkar Medical College, Delhi, and also vice-president of Global Association of Indian Medical Students, said that he was told by a former official that the NExT will be held in three steps; the first step after completing the second year of MBBS, the second after the fourth-year and the last, before the internship. NExT 2 will be held after the internship period where only the clinical and practical knowledge of the students will be tested, says the NMC Act 2019. After NExT 2 the students will be awarded their MBBS certificate and also their licence to practise.
Also Read| 'Legitimise superstitions': What Ayurveda courses teach and why there's demand for change
NMC: No timeline
Since NExT will also be the deciding examination for admission to postgraduate programmes, it is causing much confusion among students. "It is not fair for the NMC to tell the students just three months before the exam. A student has been preparing for nine months for a subjective exam [the final-year exam] and NExT is a new exam," said Jha.
"Now we are totally confused. Is the first NExT for the batch graduating in 2023 or the batch taking admission in MBBS in 2023? I am a 2018-batch student and if the exam starts in 2023, we should have known by now because we have seven-eight months left for our final-year exam. It they tell us now, it is not feasible for the students," added Shaw.
Also Read|Student Entrepreneurs: High schoolers find cost-effective healthcare solutions
"Unfortunately, the whole of medical education has become uncertain because of the non-functioning National Medical Commission," complained Dr. JA Jayalal, former president of the doctors' body, Indian Medical Association (IMA). The IMA is opposing NExT. "NMC has no right to give a degree, it is only the universities who conduct the final examination and give degrees," he explained.
The timeline for the exact date of the exam is yet to be announced. "Even if the proposal for the 3-stage NExT is accepted by the ministry of health and family welfare or ministry of education, it will take some time and one cannot sit for an exam which is life deciding at a short notice," said Jha.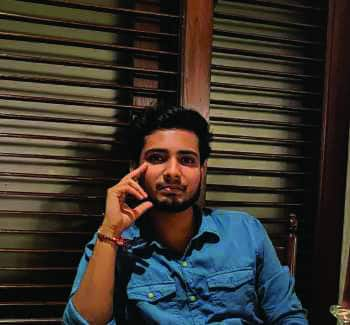 Abhinav Jha, final year studemt, Dr. Baba Sahab Ambedkar Medical College (Image credit- Abhinav Jha

Also Read | Plea in Madras HC against NMC order on fee of 50% private medical seats same as govt: Report
The students had sought details through a Right to Information (RTI) application; the reply said that it is from 2023. This did not help. "That does not mean that we have to sit for the exam. Maybe NExT will be implemented in 2023 and then students who will be eligible can take the exam from the second year onward," said Jha.
Another IMA office bearer, requesting not to be named, has a word of caution for the 2018 batch asking them to utilise whatever time they have and be prepared for the NExT exam in 2023. "I will request the students to prepare well because it will be only a waste of time if they don't study. No doubt IMA is against NExT and we are opposing but ultimately if the exam happens the students should be well prepared and try their best," he said.
Also Read | Postgraduate course in family medicine at six AIIMS on anvil
IMA opposes
Members of the IMA fear that the practical knowledge of a student cannot be tested through MCQs as they do not test the clinical skill of a doctor and so it is unscientific and unplanned. "Policy should be made for the NMC first and not for the students. NMC is totally in the doldrums. If there is any change, that change should be done from the first year and should not start with final-year students. That is going to be a big challenge for the medical students," said an IMA member asking not to be named.
---
Follow us for the latest education news on colleges and universities, admission, courses, exams, schools, research, NEP and education policies and more..
To get in touch, write to us at news@careers360.com.
Know More About
Application Date

09 Feb, 2023 - 12 Feb, 2023
Download Exam Brochure