How VR labs in medical colleges take hands-on learning to the next level
Medical Education: Medical colleges are training MBBS students in virtual reality (VR) labs to develop skills traditionally learnt on mannequins.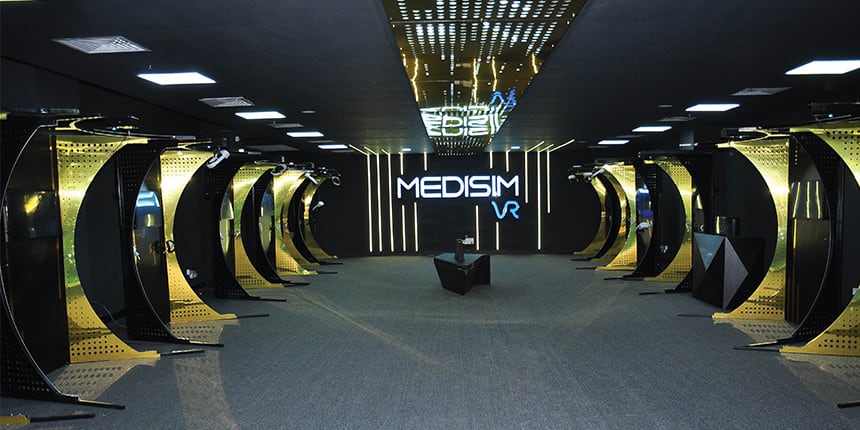 NEW DELHI: Subhashini SK, 22, was fascinated when she tried her hands on a Virtual Reality (VR) laboratory for the first time in her final year of MBBS. The VR lab made the tedious theory lessons fun and engaging for medical students in their pre-final and final years at Puducherry Institute of Medical Sciences.
Instead of just reading about clinical procedures like inserting an intravenous cannula that is used to administer medicines, students are now actually performing the procedure. The VR lab, set up by Medisim VR, a start-up backed by funds from Indian Institute of Technology (IIT) Madras and the Department of Science and Technology (DST), simulates an environment in which these skills are used, placing the user inside an experience.
"I will soon join a rotational internship where my mentors will be busy and will not have time to teach everything. I need to practise on my skills so that I am not lagging behind but rather learning more with patient interactions while keeping them safe. I can try over and over whenever I want," said Subhashini.
The platforms directly address the skills gap by providing immersive, hands-on training that closely simulates an operating room environment. VR platforms offer tailor-made and on-demand training that can be used anytime.
Also Read| The NExT Problem: Lack of clarity leaves MBBS students confused, prey to rumours
The college set up the VR lab five months ago and it has already become a favourite among students, said Magi Murugan, vice principal, MBBS programme. "Earlier, it was impossible for students in their third or fourth year to learn procedures through practice. Although, a subject like medicine must be taught hands-on as much as possible. The new laboratory has been set up exactly for this reason. Every student now gets a chance to perform procedures without risking direct patient exposure without adequate preparation and supervision," she said.
MBBS curriculum
The National Medical Commission (NMC) has been advocating a learning-by-doing approach in medical education. In 2019, NMC directed all medical colleges to provide students access to a skills laboratory where they can practise and improve skills pre-specified in the curriculum. The skills lab, as stated by NMC, is intended to recreate the clinical environment and tasks which future health care workers have to perform with varying levels of dexterity.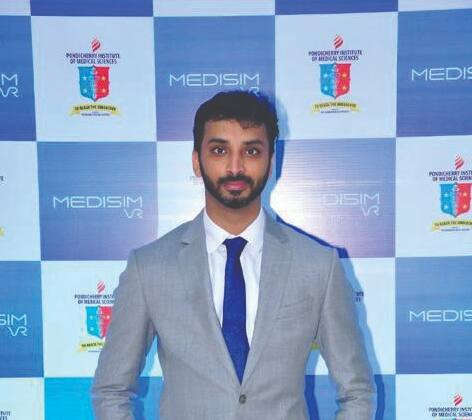 Adith Chinnaswamy, co-founder, MediSim VR.
"Right now, the focus is on training medical students on the required skills rather than purely academic or knowledge-based learning. This has led to the National Medical Commission mandating that there should be skill training labs set up in medical schools. The VR labs are simulation-based training which is the highest standard of simulation that you can achieve commercially. This allows a user to immerse fully into the field and train into the required skills before they actually touch a patient," said Adith Chinnaswamy, co-founder, MediSim VR.
In an official circular, NMC has emphasised that the new competency-based medical education, or CBME, is being implemented to cover all three domains of learning – cognitive, affective, and psychomotor – across MBBS subjects.
The VR lab is also satisfying the requirement of the UG CBME which has been made mandatory for all medical institutions. "The VR lab gives you 360-degree feedback on how you have performed the procedure and at what step you went wrong. In case of mistakes, the students get to repeat it over and over and get it rectified," said Murugan.
Students are taught various patient-facing skills and procedures like urinary catheterisation, IV cannula insertions, nasogastric tube insertion, ECG analysis, wound care and even how to introduce yourself to the patient.
Also Read| 'Person, not anatomy': How disabled MBBS students fight challenges in medical colleges
"It ranges from the initial assessment of a patient when they walk into a hospital to put in an IV cannula or catheter. The old-school training methodology does not always give the opportunity to all students to actually attempt it on a patient. Here, they learn by doing it which is the most effective way of learning anything. We can teach them how to handle the situation in multiple scenarios so that their on-field experiences can be closely matched," said Chinnaswamy.
Medical Education: Traditional vs new
In traditional methods, teachers are required to observe students individually and then tell what is correct or wrong. This method proves incredibly difficult in classrooms where the student-teacher ratio is 1:25 where one teacher cannot pay attention to each student.
"This is where the VR lab can provide a step up on traditional methods of teaching, like the use of mannequins. Here, the system by itself can assess the competency of the individual training on it and give an analytics report to the institution pointing out how well a student did. Based on this, it generates a score and even highlights the mistakes. It allows the optimisation of the entire process and also makes sure that students are kept on track before they start practising on actual patients," said Chinnaswamy.
The tech also helps organise more focused skill-learning sessions by reducing the burden and increasing the accuracy of assessment based on benchmarks or scores. "The classes begin with the teachers giving an initial briefing and then students practise on their own. At the end of a session, the VR lab takes the burden of generating a cohort-wise analysis. This tells the teacher that a particular section made more mistakes than others. The trainer can now effectively use their time to help students who are struggling and at what. A focused session is far more preferable for the trainer and learner," he further explained.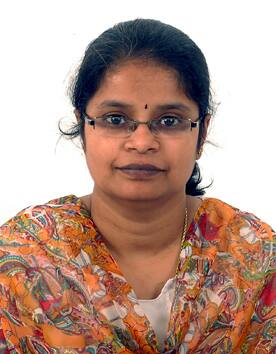 Magi Murugan, vice principal, MBBS programme, PIMS
In addition to challenges with assessment, surgeons often lack adequate opportunities to consistently practise skills they are learning — especially skills related to new medical technologies. The VR lab takes care of this issue, Murugan said: "During the clinical postings, we divide our students into groups of 15 who go through regular slots. As per our plan for clinical postings, each student will get 100 hours and if there are any lacunae in their performance, we address it in their free time. We have given the freedom to our students and they can go to the lab every evening to practise and hone their skills."
However, VR will not replace traditional mannequins any time soon even though they are insufficient to teach large classes. "The mannequins get spoiled with excessive use, especially in a large class. Comparatively, the VR labs are a cost-effective innovation. However, learning through touch, feeling the pressure while injecting, and resistance on skin and body can only be felt when you use a mannequin. VR lab is a fun add-on to our existing teaching method but it will certainly not replace it," said Murugan.
Also Read| What is a course credit system and how are credits earned, transferred? A beginner's guide
Gamification in MBBS
Another advantage of the VR lab is the gamification of modules. According to Murugan, it is especially appropriate for contemporary learners, already surrounded by technology. "If I write down the steps of a clinical procedure on the blackboard, no student will remember but if they learn this in a VR lab, they will be able to retain it for longer. It is a fun way of learning," she said.
A clinical validation study at the University of California's David Geffen School of Medicine. showed that a VR platform improved participants' overall surgical performance by 230 percent compared to traditional training methods. "In fact, there are multiple studies that indicate a 230 percent improvement with the help of VR technology as compared to traditional methodology. The use of tech is widespread and it speaks for itself," said Chinnaswamy.
The fully automated lab at PIMS runs on a "kiosk-based model" where the user can independently carry out procedures. "This technology gamifies the entire teaching-learning process," he further explained. "There are elements that ensure that students are paying attention and keep them invested throughout the process. We have leaderboards and scorecards that tell students where they stand compared to other students. The students log in with their credentials and choose what they want to learn in a particular session. After the system understands who it is, the student is able to choose the content accordingly. Then the headset is suspended from the roof for the user."
---
Follow us for the latest education news on colleges and universities, admission, courses, exams, schools, research, NEP and education policies and more..
To get in touch, write to us at news@careers360.com.