Medical students oppose NMC draft rule on stipend for MBBS interns
Medical students oppose NMC draft rule on stipend for MBBS interns
MBBS students demand uniform stipend for medical internship across states. NMC's draft proposes letting an institutional or state authority decide.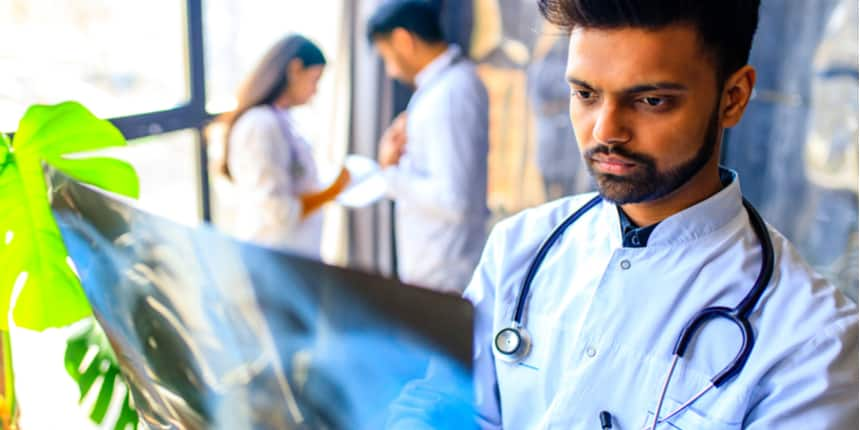 NEW DELHI: The National Medical Commission's proposal to let the "fee fixation authority" of an institution, university or state to decide the stipend to be paid to MBBS interns has irked medical students. Undergraduate students demand that the stipend amount be fixed centrally and be uniform across states. Public health and medical education experts agree there should be greater parity between states.
The NMCs draft regulations for the compulsory rotation internships in MBBS programmes was made public for comment on July 7, 2021 and has been criticised also for including compulsory AYUSH training. The compulsory rotating internship is the mandatory one-year service for medical graduates in hospitals attached to the medical college they are enrolled in.
On stipends, the draft says: "All interns shall be paid stipend as fixed by the appropriate fee fixation authority applicable to the institution/university/state."
MBBS stipends and states
"We do expect some variation but gross injustice should not be there. Marginal variation, state to state, we expect but when there is a gross variation, students feel it is injustice," said Dr Jayesh M Lele, president of the doctors' body, Indian Medical Association.
Public health expert Dr KV Babu questioned the plan to let "fee fixation authority" of an institution to decide the stipend on social media. "Whom exactly [does] the NMC wants to help by entrusting the right to fix the stipend of MBBS interns to the 'fee fixing' authority? What exactly is the reason for not gazetting the earlier notification of MCI, which stipulates uniform stipend in each state", asked Babu on social media.
Medical students, central government colleges
Lele also believes that the stipend amount should remain fixed for all the institutions in a state. He also said that the students should be given a raise in the stipend amount as all the students posted on COVID-19 duties have been working hard.
Accusing the government of not paying heed to the students' demands, Lele said, "I will say the amount is very less. During the coronavirus pandemic, these students have worked so hard and they are being given the same stipend. They should have been given something better. They have been working in field for almost one and half years."
"Central Govt institutes are paying Rs 26,300 per month to MBBS interns. Why [is the] NMC..not coming out with a clear draft notification stating all the MBBS interns should be paid the same stipend as in central govt institutes", said Babu.
Write to us at news@careers360.com
More From Pritha Roy Choudhury