More than 170 DU teachers ask VC to not hold open book exams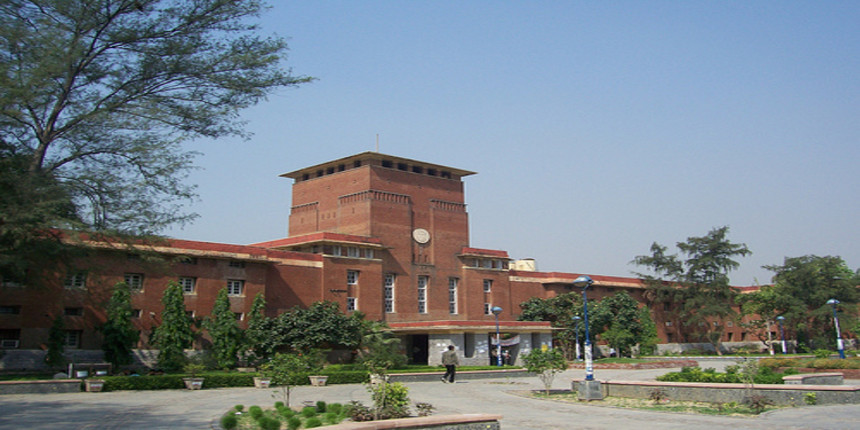 NEW DELHI: Around 170 teachers from the Economics department have written a letter to vice-chancellor Yogesh Tyagi appealing not to conduct the open book exams. They pointed out that the decision is "least desirable in the current situation" and risks compromising the sanctity of the examination process"
Delhi University's decision of conducting open book mode exams has created a lot of concerns among students and teachers. The move has been opposed by both students and teachers with many of them coming out in social media and raising their concerns through social media campaigns.
The teachers further suggested alternatives that the final semester students should be passed based on internal assessments for this semester.
"The overall grade of the students should thus be the one achieved till the last semester... Many universities in the US are following this or a similar method," they added in the letter.
They also suggested that the grades for the current semester be constituted based on the performance of the previous semesters along with a component of their grades in internal assessments.
Many students who went back home during the midterm break are not having proper study material and the entire study material is not available online.
A lot of students do not have a computer system at their home as they come from different socioeconomic backgrounds.
The letter also highlighted that the domestic environment may not be favourable for writing exams for some students.
The economics professors said there are "very serious hindrances" to time-bound online open-book examinations in the pattern suggested by the university.
"There are also serious issues about the sanctity of the exams. As this is designed to be online examinations, how will the university ensure that the answers that the students are uploading are not copied from each other or dictated by someone else? "One of the serious issues here is that a teacher or a student can be pressurized or 'incentivized' in various forms to reveal the correct answer since the university will be in no position to stop parallel communication while the examination is on," quoted the letter.
More Suggestions
Other faculty members which include the Department of Statistics, Ramjas College, have also written a letter to their principal opposing the move.
"We believe that this kind of hurriedly held online examination will only promote an unfair process of evaluation, which is a serious matter for the future of the students. There is no way of ensuring that each student answers the paper by themselves and chances are high that students may not honestly provide the answers," they said.
Department of Sociology, Delhi University has also written an open letter expressing their concerns over online exams.
They suggested awarding an 'estimate mark' based on the average of previous semesters plus the internal marks to calculate total marks for the final year through the letter.
Also read:
Over 68% students against DU open-book exams, discloses LSR survey
Maharashtra to promote first, second year college students: Minister
Stay updated with latest Education News