NCBS researchers track count of wild dogs from DNA in their faeces
NCBS researchers track count of wild dogs from DNA in their faeces
DNA extracted from faecal droppings of the endangered species of wild dogs provides insights into their population count.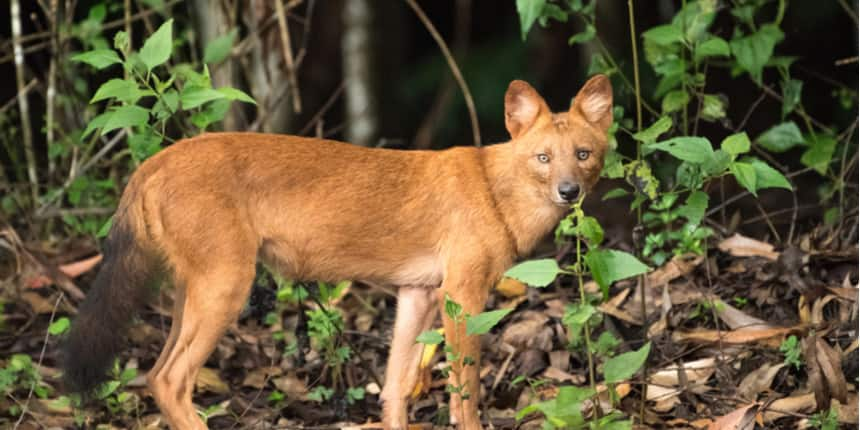 NEW DELHI: Researchers at National Center for Biological Sciences (NCBS) have developed a method for tracking wild dogs by studying the DNA found in their faecal matter.
The 'Dhole', or the Asiatic wild dog, is on the verge of extinction. The study revealed that Wayanad in Kerala has 12–14 dholes per 100 sq km and around 50 individuals within the sanctuary's boundaries.
The research was conducted through field surveys across 350 square km of Wayanad Wildlife Sanctuary in Kerala to collect their 'scats' or faecal droppings, a statement from the centre said. Researchers from Kerala Veterinary and Animal Sciences University, University of Florida, and Stanford University in the USA have also contributed to the study.
Technique and the study
The DNA was next extracted from the scats to determine single nucleotide polymorphisms or SNPs which is a common type of genetic variation to identify unique dhole individuals.
"The cutting-edge genetic tools we developed here to understand more about this endangered species will be critical for evidence-based conservation of dholes", said Uma Ramakrishnan, professor at the National Center of Biological Sciences.
Studying species like dhole that do not have individual markings, genetic methods are the only to get statistically robust estimates of population size, Ramakrishnan added.
Collaborative effort
"Ours is the first attempt to estimate dhole populations through targeted surveys designed specifically for this species. The results suggest that Wayanad supports high densities of the dhole," said Arjun Srivathsa, the lead researcher associated with Wildlife Conservation Society, India and the University of Florida, USA.
Dhole is one such endangered large carnivore found in the forests of India. Until now, there were no methods available to reliably estimate dhole populations.
Recent nationwide tiger surveys showed that the sanctuary also has a relatively large tiger population.
"The fact that two large carnivores can co-exist in such high densities is indicative of an abundant prey base and high-quality habitat," added Srivathsa.
The researchers recommend that their methods be used as a standard protocol for estimating dhole numbers.
Write to us at news@careers360.com.
More From Pritha Roy Choudhury