NEET 2020 Live Updates: Answer Keys (Available), Analysis, Student Reactions, Question Papers, Solutions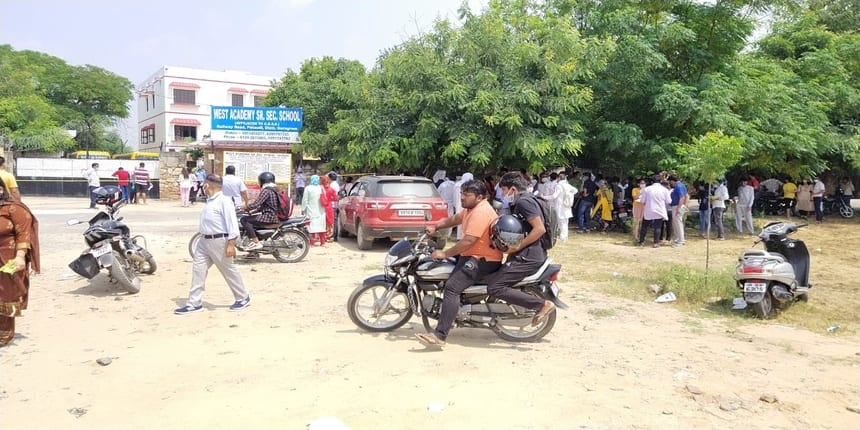 NEW DELHI: National Testing Agency has concluded the NEET exam at 5 pm. NEET 2020 exam was held at 3842 centres in 155 cities. A total of 15.97 lakh students have reportedly appeared for the NEET 2020 exam held from 2 to 5. We will now bring you the NEET live updates from the exam centres to find out how was the NEET question paper was, which subjects was the toughest, what was the difficulty level of the NEET 2020 question paper and the NTA arrangements for the NEET exam.
NEET 2020 question Paper codes are out. They are E, F, G and H. NEET 2020 Answer keys by coaching centres like Allen, Resonance, Brilliant Pala, Aakash, Careers360 and more are available now. Candidates can download the NEET answer key in the form of pdfs.
What after NEET 2020? NTA is expected to declare the official NEET 2020 answer keys within a week or so. The expected NEET result date is last week of September according to reports. However, it may also take a bit of time unless NTA manages to process all OMR sheets.
As per the latest NEET cutoff analysis by experts, the cutoffs may go higher as the paper has turned out to be easy to moderate and most candidates should have answered well. The cutoffs for previous years are given here.
Stay tuned to the live updates on NEET answer key, analysis of NEET cutoff, what the expected NEET cutoff will be and expert solutions. Also keep updated on the latest NEET news here.
Live updates
NTA has concluded the NEET UG exam shortly at 5 pm . Avail the Answer keys by coaching centres. Stay tuned to NEET 2020 live updates for the NEET exam analysis, answer keys, difficulty levels, expected NEET cutoff and more here.
Stay updated with latest Education News
More From Team Careers360