NEET Admissions: More than 11,000 seats denied to OBC students over 2017-20
NEET Admissions: More than 11,000 seats denied to OBC students over 2017-20
NEET UG 2021: The NTA's information bulletin on NEET 2021 says OBC reservation will be implemented only in central institutions again this year.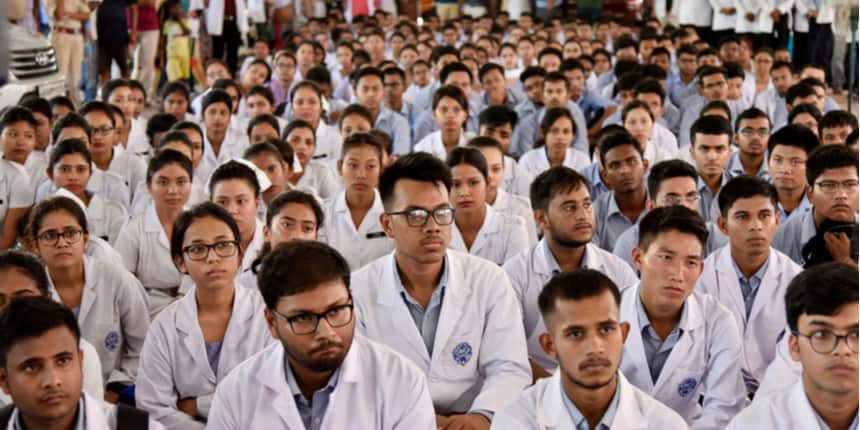 NEW DELHI: In three years, more than 11,000 seats meant for candidates belonging to Other Backward Classes were diverted to unreserved category students in medical and dental colleges in India.
Latest: Start your NEET 2023 Preparation with AI Coach Study Modules & Unlimited Mock Tests. Join Now!
Browse: Just Study 32% of the NEET syllabus and Score upto 100%, All you need to know about NEET Most Scoring Chapters And Topics. Know More.
Recommended: Attempt NEET FREE Mock test & Boost your preparation. Try Now!
Don't Miss: Free Download NEET previous year question papers. Click Here
Pursue MBBS @Manipal AUA. Scholarship of upto $96500 per student. 3200+ Graduates practicing in 34 countries. Register Now
All India Federation of Other Backward Classes Employees Welfare Association, a body representing OBCs across the country, has alleged that a total of 11,027 seats that ought to have gone to OBCs were allocated to the unreserved categories from 2017 to 2020.
The association has claimed that the OBC community lost a total of 7,307 seats in undergraduate and 3,207 seats in postgraduate medical courses in four years. The data was collected after reviewing three years of seat matrix available on the Medical Counselling Committee website.
These are All India Quota seats surrendered by the states for national-level counseling. In addition, 262 seats and 251 seats were diverted to unreserved categories in postgraduate and undergraduate dental courses, respectively.
In every state medical college, 15 percent of seats are reserved for the AIQ and filled through centralised counselling following the National Eligibility Cum Entrance Test, or NEET UG. Whereas 50 percent of seats are reserved for central counselling done by MCC for NEET PG. The rest of the seats are allotted through state-level counseling.
The education minister, Dharmendra Pradhan announced that NEET UG will be held on September 12, 2021 whereas NEET PG 2021 will be held on September 11, 2021. The reservation policy however will remain unchanged this year as well. The information bulletin on NEET 2021 issued by the exam conducting body, National Testing Agency (NTA) states that OBC reservation will be implemented only in the AIQ seats of central or national institutions, not in the state ones as the matter is sub-judice.
"But this is nothing new in Modi raj. Educational, job, and other opportunities for the marginalized sections are systematically snatched away by decimating reservations; fighters of social justice are incriminated and institutionally murdered while perpetrators of casteist massacres roam free. The BJP Govt has systematically scuttled reservation in higher educational institutions," said N Sai Balaji, President of left-leaning All India Students' Association (AISA).
OBC quota in NEET AIQ seats
The main issue is that the OBC quota was never implemented in the AIQ seats. Reservation in the AIQ seats was introduced in 2009.
The reservation, as per a Supreme Court order, was implemented in accordance with the central scheme which includes 15 percent for Scheduled Castes and 7.5 percent for Scheduled Tribes. OBC reservation was not implemented at this point.
Since then, the OBC quota has never been applied to AIQ seats taken from states. From 2017 onwards, the association has alleged that there has been no reservation for OBC students in either undergraduate or postgraduate seats.
Last year, the association had filed a complaint with the National Commission for Backward Classes claiming that over 10,000 AIQ seats were directed to unreserved categories because the reservation was not implemented. The association's estimate of the number of seats lost is based on the national policy of 27 percent OBC reservation.
Major political parties in Tamil Nadu Government have been battling with the Centre over implementing the state policy in the central pool since last year. There are other groups demanding that at least the central policy should be fully implemented in the central pool of seats.
Write to us at news@careers360.com
Know More About

Download Exam Brochure