NEET Counselling: NMC won't provide medical college assessment reports, only 'results'
NEET Counselling: NMC won't provide medical college assessment reports, only 'results'
Medical Admissions: MBBS aspirants will not have complete information or historical data on medical colleges before joining NEET counselling.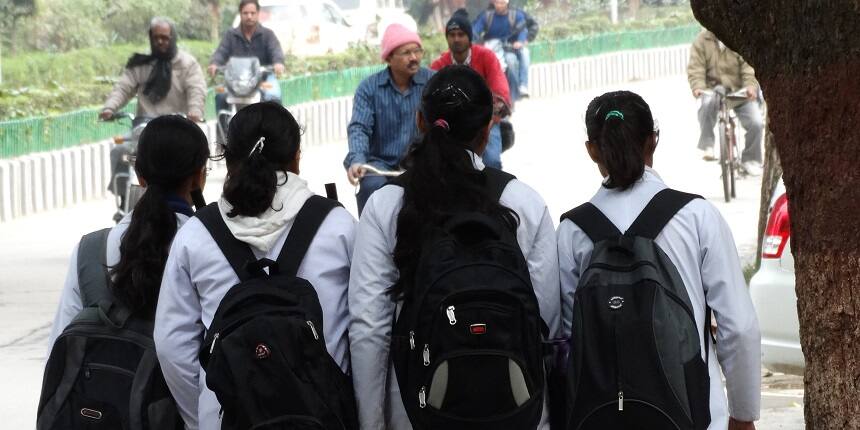 Sanjay
|
Jun 10, 2023 - 12:11 p.m. IST
NEW DELHI: According to new regulations framed by the National Medical Commission (NMC), the medical education regulatory body will make only the latest annual assessment results and ratings of medical colleges and institutions available on the NMC official website and not reports. The erstwhile Medical Council of India – the NMC replaced it in 2019 – used to publish complete inspection and assessment reports along with historical data.
In newly-notified regulations, the commission has said that the assessment results of medical colleges will be made available in the public domain in such a manner so that these results "facilitate public understanding and consumption". Complete reports, however, could help students make informed decisions at the time of MBBS admissions and process of assigning seats to candidates, popularly known as "NEET counselling".
In its "Establishment of medical institutions, assessment and rating regulations, 2023," NMC has said that the Medical Assessment and Rating Board (MARB) may appoint one or more independent third-party agency or agencies to conduct an assessment and rating of medical institutions, and on its behalf. MARB of NMC grants permission for establishment of a new medical institution, to start any postgraduate course and to increase the number of seats.
The new regulations deal with establishing new medical institutions, starting new medical courses and increasing the number of seats in existing medical institutions. These were notified on June 2 in the official Gazette of India and uploaded on NMC website on June 8. NMC had invited the comments on draft on new regulations in February 2023.
Also Read | NEET UG 2023 results expected next week at neet.nta.nic.in: NTA official
Medical College: Assessment 'results', not reports
The Central Information Commission (CIC) in March 2023 had directed the NMC to make infrastructure and related assessment reports of medical colleges available on its official website, nmc.org.in. This was after a year-long effort by doctor and activist Dr Mohamed Khader Meeran to obtain these reports from the NMC. It was on his complaint that CIC ordered the NMC to make these reports available but it is yet to upload reports and forcing Meeran to approach the Prime Minister's Office (PMO) and health ministry.
However, in its latest regulations, NMC said that it will make the assessment "results" available. While section 26(e) of the NMC Act 2019 states that MARB shall make assessment and ratings of medical institutions available at "regular intervals", the section 25 of the new regulation states: "the MARB shall make available on its website or otherwise in the public domain the latest annual assessment results and ratings of medical colleges or medical institutions, in such a manner as to facilitate public understanding and consumption."
NEET Counselling: 'Little information'
"NMC has said that it will make only the "latest" annual assessment "results" of medical colleges and not reports. This means that historical data will not be available and only the latest recognition status – recognised, derocgnised, withheld – will be available on the NMC website. NMC did not provide relevant data and information about medical colleges since its existence in September 2020," Meeran told Careers360.
The erstwhile Medical Commission of India (MCI) used to upload inspection reports on its website but the NMC (which replaced MCI) doesn't. In consequence, there's little information in the public domain on the many new medical colleges or even the established one.
Also Read | NEET UG: NMC changes age criteria for medical entrance exam
"Students will be facing problems without proper medical college assessment reports. There is no guarantee that a college will get subsequent renewal by NMC after admitting students in the first year. If NMC does not approve the subsequent renewal of the private colleges, then the students admitted in the first year of MBBS course will approach court and court will say to students that they should have checked the information about colleges before taking admission," Meeran added.
NMC has said that all medical institutions shall furnish a compulsory annual disclosure report to Undergraduate Medical Education Board (UGMEB) or Postgraduate Medical Education Board (PGMEB) in compliance with the norms in NMC Act. Medical institutions can use the annual disclosure as a form of self-appraisal and request the MARB for a voluntary decrease of seats and courses and also seek for restitution of seats and courses appropriately.
NMC inspection
NMC has said that no medical institution shall be provided permission unless they satisfy the conditions pertaining to but not limited to physical infrastructure, teaching staff, clinical material and hospital. MARB will determine the appropriate method of assessment and/or inspection, before granting permission to the applicant to establish a medical institution.
"Such methods shall include, but not be limited to verification of documents in digital or another form, Aadhar-based attendance register, verification of live video feed, photographs, Hospital Management Information System (HMIS) data, or a surprise physical assessment," NMC said in its latest guidelines.
"In the document it is written that there will be "and/or" physical inspection which means that in the future NMC is in the process to scrap the physical inspection of medical colleges and probably do the inspection in digital mode through documents, students marks, CCTV and biometric attendance data. Physical assessment is imperfect but better than digital mode," Meeran said.
Also Read | NMC 'lax' for private, 'strict' for government medical colleges': Doctors, students on derecognition
NMC has stated that the MARB may appoint one or more independent third-party agency or agencies to conduct an assessment and rating of medical institutions, and on its behalf. The independent third-party agency or agencies shall have such power as indicated in their appointment letter issued by the MARB.
"In the notified regulations, NMC has explicitly said that it may hire third-party agencies or agencies to conduct an assessment. If a private organisation running a medical college in Private-Public-Partnership (PPP) will be hired for assessment, then you can imagine the standard of medical education," Meeran said.
---
Follow us for the latest education news on colleges and universities, admission, courses, exams, schools, research, NEP and education policies and more..
To get in touch, write to us at news@careers360.com.