Year-Ender 2021: Why Kerala's MBBS students may miss NEET PG 2022
Year-Ender 2021: Why Kerala's MBBS students may miss NEET PG 2022
NEET PG and COVID-19: Kerala students faced delays in their final-year exams due to COVID-19, now they won't complete their internship in time for NEET 2022.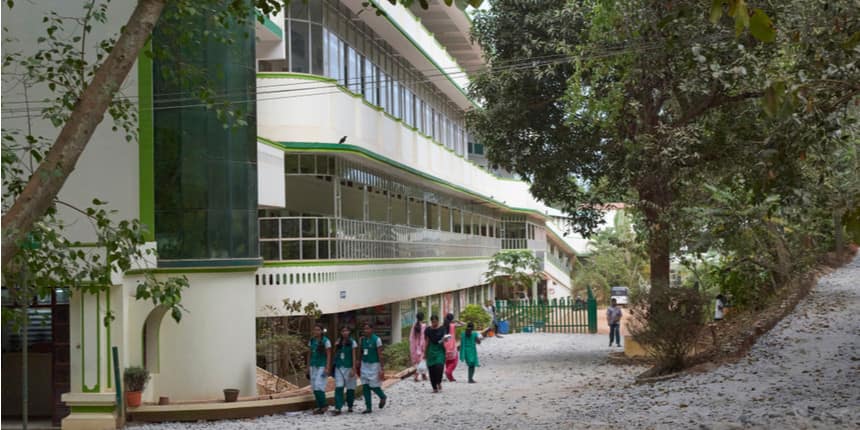 NEW DELHI: As the doctors' protest in the capital against the delay in postgraduate admissions in medicine rages on, another batch of medical students, in Kerala, are staring at the possibility of losing a year of their careers to the COVID-19 pandemic and the ensuing chaos.
Recommended: Check your admission chances in MD/MS/Diploma course at All India & State level based on your  NEET PG Rank & Category Click Here

Latest: Check your admission chances in DNB programs available in Hospitals & all India Colleges based on your rank, Click Here

Admission to postgraduate medicine is through the National Eligibility cum Entrance Test for Postgraduates (NEET PG) for most colleges of the country. While resident doctors across the country are protesting against the delay in NEET PG counselling 2021 — the process of assigning a seat after the entrance exam — Kerala's MBBS graduates may miss NEET PG 2022.
Also Read | Year-Ender 2021: How a NEET PG aspirant handled the year of delays
In 2021, Covid-struck Kerala recorded the highest number of COVID-19 cases throughout the year. The state remained under curfews and lockdowns longer than most other states. This, along with debates and protests over offline exams, threw the academic cycle of the state completely out-of-gear.
In consequence, Kerala's MBBS students who were to complete their internships by April 2022 will now do so in August 2022 and, therefore, not in time for NEET PG 2022. If the National Board of Examinations in Medical Sciences (NBE), which conducts the exam, retains the same eligibility criteria for the 2022 exam, the Kerala students may be barred from writing it, a problem that they say will be unique to the state.
However, the application forms, eligibility criteria and other instructions are yet to be released.
Delayed medical internships
COVID-19 was especially harsh on Kerala in 2021 with the state reporting the highest number of cases for several months. For MBBS students, this caused their semester and final examinations to be rescheduled over and over. This, in turn, delayed their internships.
As per existing norms, an MBBS graduate's internship should be over within two months of the declaration of NEET PG result for the students to be eligible for the exam. This ensures they complete their undergraduate studies in time for admission in postgraduate programmes.
Also Read | Year-Ender 2021: How one group of parents rebelled against Covid school closure
"The internship is usually over by April 1. That is, it starts from April 1 and ends by April 1 of the next year. NEET PG usually happens in January-February and the results come after two months. After the results, they call people for counselling within one or two weeks. If a student is doing his internship they can appear for exams during the internship given that the internship is over within two months of the first allotment," said Thanveer Valiyathodil, an intern at the Government Medical College, Kozhikode.
In 2021, medical internship for Kerala MBBS students began on August 15, said Thanveer adding, "Every other state, like in AIIMS [All India Institute of Medical Sciences], internship starts by January".
COVID-19 and offline exams
The delay in exams for medical students made little sense, especially where major exams were conducted even when the COVID-19 case numbers were high.
"From December to May, we had offline classes. Those were extended multiple times in the name of COVID-19. The exam time table was renewed six times. Exams were delayed in the name of COVID-19 but when the exams actually took place it was held during a stronger wave of COVID-19," said Thanveer.
Due to this, the academic schedule was delayed much more in Kerala than in other states.
Also Read | Year-Ender 2021: DU admitted students with very high scores; how are they doing in class?
"We are seven to eight months behind. In Tamil Nadu, the internship will be over in April, there are some institutions in Karnataka where it goes on till May but nowhere are internships continuing beyond this," said Thanveer.
"Our batch got admission in 2016. One of my friends got into AIIMS Delhi that year. He has now got the AIIMS PG seat as well and his MBBS internship will end in January," said Thanveer.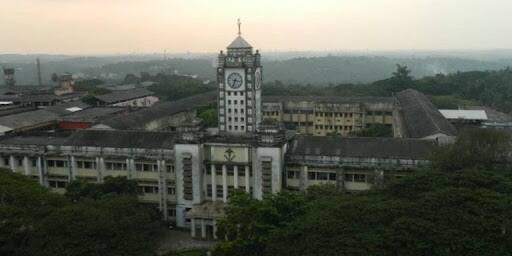 Government Medical College, Kozhikode (source: official website)
NExT problem
"A major factor that affects us is our experience. For our batch, our experience will be reduced by one and half years as a doctor. There is a long-term effect," said Ziyadul Jauhar, an MBBS intern at Government Medical College of Kozhikode.
But more than that, students fear getting tangled up in policy changes. If unable to write NEET PG 2022, they may have to write the National Exit Test (NExT) that is set to replace NEET for admission to postgraduate studies. The National Medical Commission has already greenlit the NExT and the first round is expected in 2023.
NExT will combine both NEET PG and the Foreign Medical Graduates Examination (FMGE) as well as serve as an exit exam for MBBS. It will be in an entirely new format and this batch is loath to be in the first lot to take it.
"We have no clarity over the NeXT exam. A few basic details have been released. We know it will be a three-day exam and that it will be in a similar model to USML and that it would be more clinic-oriented. But other than that we don't know much," said Jauhar. USML is the United States Medical Licensing Examination that students have to clear to practice medicine in the United States.
Students said that the general uncertainty around NExT exam makes writing NEET PG 2022 all the more crucial.
"We don't know much about NExT. People have doubts about the validity, whether the marks scored in the first chance are permanent, whether there is a chance to reattempt. There are lots of doubts….Since the NEET exam pattern is known, many people want to attempt this," said Thanveer.
MBBS Graduates: Competition, migration
Missing the NEET PG 2022 exams could also mean that students are facing much stiffer competition the next year.
"The pros of missing the exam are that they have ample time to study but this also means that that they'll face more competition as another batch will have also graduated that year and they will also be able to attempt the exam," said Ashwathy Raveendran, representative of PG Medical Association at Government Medical College, Kozhikode.
Students said that this indecision has affected their PG preparations as well.
"Some are thinking that we'll not be able to write the exams anyway and so are not preparing for the exams. Even for studious students, there is this thought that there is no point studying from today if the exams are one-and-a-half years away," said Thanveer.
Also Read | New IITs: Low student intake, delayed expansion, rising costs, finds CAG
The confusion surrounding NEET and NExT has prompted more students to pursue postgraduate studies abroad, students said.
"Many of us are looking to do PG from the UK or similar countries. Many have started to think like that because here there are these issues," said Jauhar.
Expecting NEET postponement
Students said that many are not raising the issue in hopes of the NEET being postponed again.
"We haven't represented the issue yet. We were discussing this morning that we don't even know if the next NEET exam will be extended or not. People are a little too confused to speak out about this. People are expecting that there will be some delay," said Thanveer.
Students felt that it is unlikely that the NBE will grant exceptions for Kerala when even the NEET PG 2021 allotment dates could not be prepared on time.
"We are hoping to take the issue up with the Kerala Government and through them to the central government," said Thanveer. "That is the only option we have."
---
Follow us for the latest education news on colleges and universities, admission, courses, exams, schools, research, NEP and education policies and more..
To get in touch, write to us at news@careers360.com.