Year-Ender 2021: How a NEET PG aspirant handled the year of delays
Year-Ender 2021: How a NEET PG aspirant handled the year of delays
NEET PG Counselling 2021: Delays in NEET PG and counselling meant doctors like Varshini Chandrasekaran lost a whole year of their careers.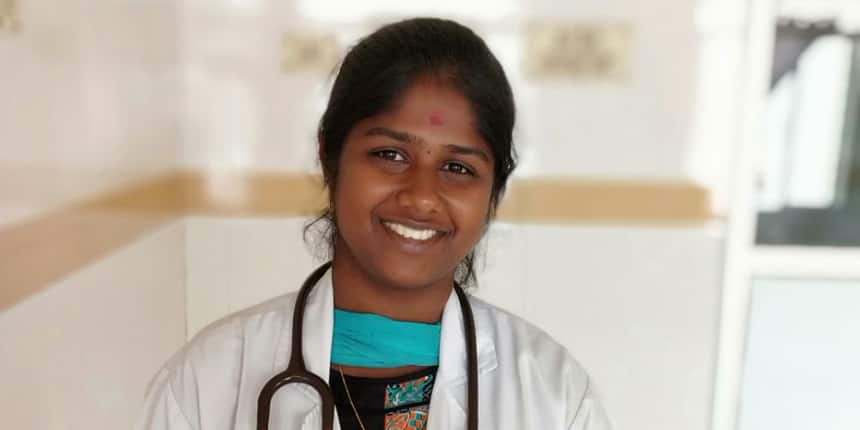 New Delhi: Varshini Chandrasekaran passes her time drawing and painting. She would rather not. If all had gone to plan, the 24 year-old would have attained a three-digit rank in the National Eligibility cum Entrance Test - Postgraduate (NEET PG), joined the surgery programme at Stanley Medical College in Chennai, Tamil Nadu, and been on her way to becoming one of the very few Indian women in neurosurgery today.
Register here to get NEET PG Counselling updates

Recommended: Check your admission chances in MD/MS/Diploma course at All India & State level based on your  NEET PG Rank & Category Click Here

Latest: Check your admission chances in DNB programs available in Hospitals & all India Colleges based on your rank, Click Here

Chandrasekaran graduated from Stanley Medical College with an MBBS degree in March 2020. Her plans of achieving her neurosurgery dream, nurtured since she was in Class 6, were on track till November 2020 when they started unspooling in spectacular fashion.
3 min read
Mar 05, 2022
Also read | 'Betrayed': AIIMS Resident Doctors threaten withdrawal of all services, demand apology
Citing the COVID-19 pandemic as the reason, the Narendra Modi government postponed the NEET PG several times. It was finally conducted on September 11, after a delay of eight months. During all those months, the lives and careers of candidates like Chandrasekaran remained in professional limbo but with bursts of stress every time a new date was announced. That did not stop major policy changes that would impact medical education.
In July, the union government notified new quotas in postgraduate and undergraduate seats for the Other Backward Classes (27%) and Economically Weaker Sections (10%). These reservations were to be implemented in the seats "surrendered" to the central pool by state-run medical colleges. This pool, the "all-India quota", claims 15% MBBS seats and 50% postgraduate seats in state colleges.
Also Read | 'I would invalidate the very exercise of ranking institutions,' says scientist
The National Board of Examinations In Medical Sciences (NBE) declared the NEET PG 2021 result on September 28. The process of NEET PG counselling 2021 was scheduled to begin on October 25 but the new reservation has been challenged in the Supreme Court of India. The next hearing is in January meaning 2021 has been a write-off.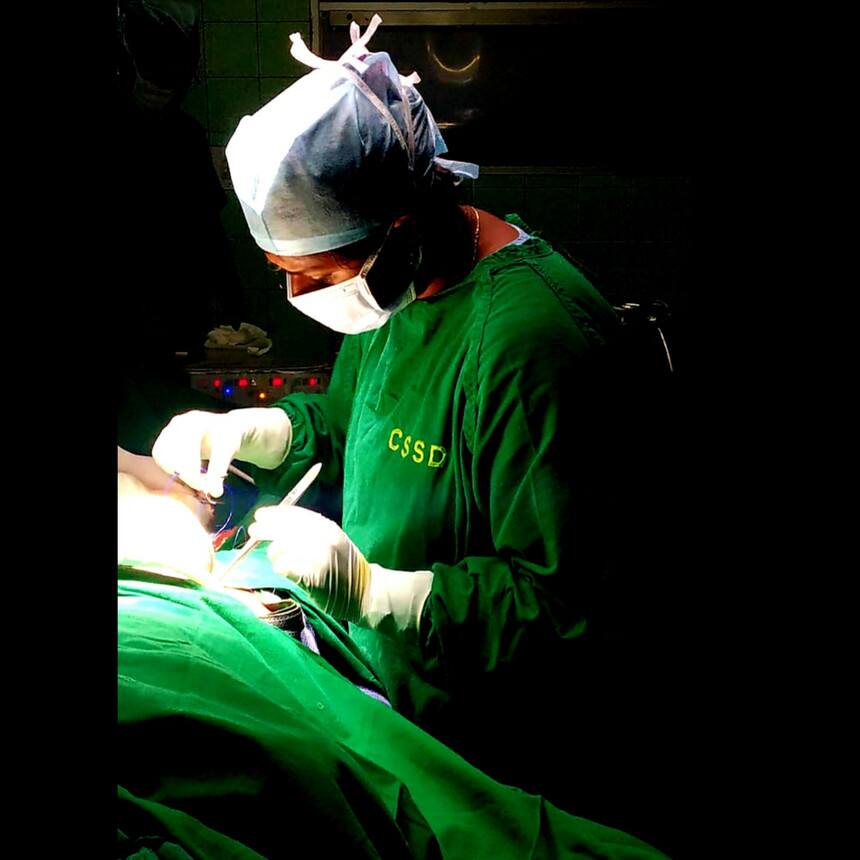 Varshini Chandrasekaran at work
Woman neurosurgeon
When Chandrasekaran was in Class 6, her grandmother had undergone brain surgery to have a tumour removed. Once the operation was over, the doctor brought the tumour extracted for close relatives to see. While the rest of the family were merely relieved, Chandrasekaran was "fascinated". She determined she wanted to be the kind of doctor who could perform this kind of surgery.
"There are only 42 women neurosurgeons in our country. Neurosurgery has always been dominated by males. I grew up dreaming of being a neurosurgeon," said Chandrasekaran. So set was she on neurosurgery, she rejected an MD-Anatomy seat in All India Institute of Medical Sciences (AIIMS) Delhi twice. AIIMS Delhi is the top medical college in the country and admission to it is via the Institute of National Importance - Common Entrance Test (INI CET). Chandrasekaran was confident she would get a surgery seat through NEET PG.
Also Read | 58% student suicides in IITs, NITs, central institutions from SC, ST, OBC, minority communities
NEET PG postponed twice
Upon graduating from Stanley Medical College in March 2020, Chandrasekaran set about achieving that goal. From March 24 that year, India went into a national-wide lockdown to control the spread of the coronavirus. But Chandrasekaran commenced preparations for NEET PG assuming NEET PG 2021 would be held as per schedule in January 2021 and "things will be fine by then".
By July 2020, restrictions on movement were relaxed for some groups; by September, the health ministry allowed states to consider reopening schools and many announced they would. Entrance exams for engineering, such as JEE Main and JEE Advanced, and other professional courses were held offline. Despite this, in November 2020, the NBE issued a notice announcing NEET PG 2021 postponed.
"The statement was very blank, saying just that the exam will not happen on January 10," said Chandrasekaran. "For a period of two-three weeks, we had no idea for which date we should prepare. Preparing without any date is very difficult."
However, she soldiered on and a new date was set — April 18. This time Chandrasekaran was confident the exam would take place. She had even been assigned an exam centre in Trichy and planned to go there two days in advance. Even on April 14, the NBE insisted NEET PG was on track. But just before she was setting out for Trichy from Chennai, it was postponed. A few days later, prime minister Narendra Modi announced that it was postponed by four months. This was opposed by the doctor's body, Indian Medical Association, which pointed out that hospitals needed the workforce that postgraduate students bring.
Also Read | Year-Ender 2021: DU admitted students with very high scores; how are they doing in class?
"NEET PG postponement left most of us devastated. Twice we reached the peak of preparation. This was extremely stressful," said Chandrasekaran. "We just wanted to get it over with. The stress was too much to handle. Just a week before [April 18] there was Kumbh Mela and they had no issue organizing something with several thousands attending but they had an issue with NEET-PG where students follow all the Covid precautions. To date, I have no clue why they postponed NEET-PG."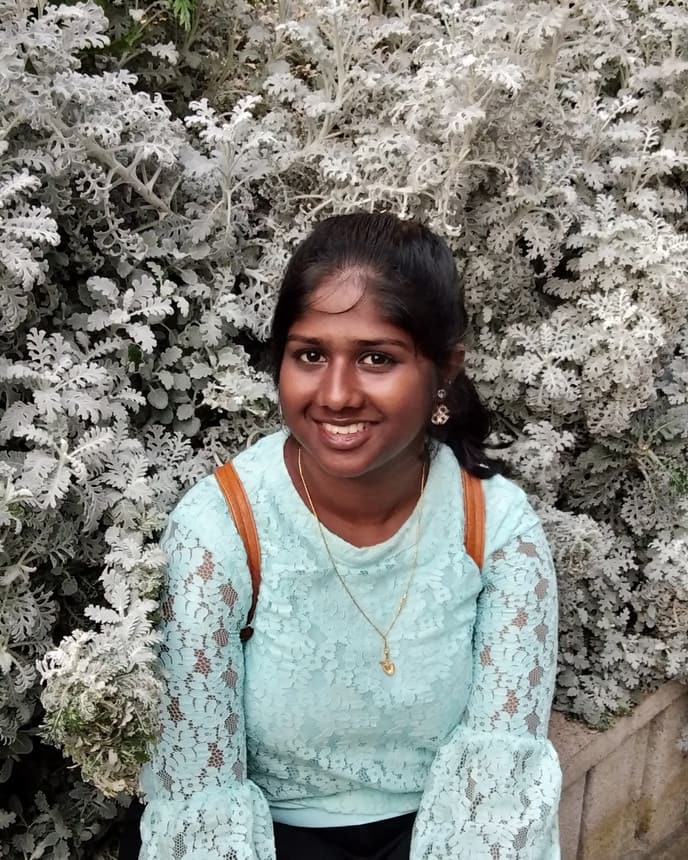 Varshini Chandrasekaran after completing MBBS
Job during Covid surge
With no new date in sight and cases of COVID-19 surging in the second wave of the pandemic, Chandrasekaran decided to take up a job.
"From April 18th till almost July-end, we had no idea what we were doing. The COVID wave intensified and the government started hiring a lot of temporary Covid doctors. I started working with a private hospital on Covid duty," she said.
She worked for two months until the date for the INI-CET 2021 was announced — June 16.
"I gave up my job and I started preparing for INI-CET but that, too, was postponed," she said. However, this time she decided to focus entirely on preparing for the programme; also the Covid second wave was waning and hospitals were no longer taking on extra staff on temporary basis.
The final date for NEET PG 2021 was announced on July 11, a little under a fortnight before INI-CET was held on July 22.
Chandrasekaran didn't get a job during those months and hasn't got one now that counselling for NEET PG is also delayed. "They [hospitals] don't want another new entry because everyone wants a set package that can be promised for at least a minimum period of six months or a year. They can't keep hiring a new person every month," said Chandrasekaran, "They have resumed elective services in most of the hospitals and are working with their old staff." Hospitals are relying on existing staff despite the Omicron variant showing up in India.
Also Read| Cyber crimes against children grew 260% in 2020, data shared with Parliament shows
NEET PG: Exam, result, counselling
By the time September 11 rolled around, Chandrasekaran's prep momentum and stress had crested and troughed three times. Some fatigue had set in, mixed with exasperation.
Going into the exam, Chandrasekaran felt her batch had been at the receiving end of bad policies and knee-jerk reactions. "Every year approximately 1.2 lakh students appear for the exam but this time, they included students who had completed their internship on August 30, 2021," she said. As per a NBE notification, a total of 1,75,063 candidates appeared for the NEET-PG 2021, up from 1.6 lakh the previous year and 1.4 lakh in 2019. The higher number intensified competition for the 38,844 PG seats, including Doctor of Medicine (MD), Master of Surgery (MS) and PG Diploma and DNB ones.
Chandrasekaran's rank is in the four digits. She was expecting to be at least within the top 1,000. Her dream of becoming a neurosurgeon which drove her all these years now seems distant. "I wanted to take up surgery in Stanley. It is the best college for surgery in the South. Now I only have a fifty-fifty chance. I could not give my 100 percent because the exams kept being postponed," she said.
Nevertheless, she was keen to finally join her course. On October 20, NBE announced the date for the start of counselling. Registration was to begin on October 25 but the Medical Counselling Committee (MCC), under the ministry of health, put it on hold the same day. A section of students had challenged the OBC and EWS reservations in the Supreme Court. After several hearings, on November 25, the Supreme Court gave the union government till January 6 to decide on the income criteria for accessing EWS seats.
"Now that the counselling has been postponed, we have no clue," said Chandrasekaran. "We have already registered for the state counselling but that cannot take place until the all-India counselling starts."
This effectively made 2021 the year no admissions happened to postgraduate medicine. It even led to NEET UG 2021 counselling, for admission to MBBS programmes, being put on hold.
Also Read | MBBS Abroad: Internship, NEXT exam in new rules for foreign medical graduates
NEET PG 2022 already announced
The delay in counselling led to widespread protests and threats of boycott from resident doctors.
In the meantime, the NBE announced the NEET PG 2022 exam date — March 12. If it is held on time and the Supreme Court also clears the way for counselling, two batches of postgraduate students will take admission within weeks of each other.
"The new batch will join in two months," said Chandrasekaran, "we will have juniors in just three months itself."
---
Follow us for the latest education news on colleges and universities, admission, courses, exams, schools, research, NEP and education policies and more..
To get in touch, write to us at news@careers360.com.