Year-Ender 2021: Covid, pollution closed schools, students lost interest, parents rebelled
Year-Ender 2021: Covid, pollution closed schools, students lost interest, parents rebelled
COVID-19: A set of Karnataka parents quietly rebelled, reopening their local primary school months before lockdown guidelines allowed it.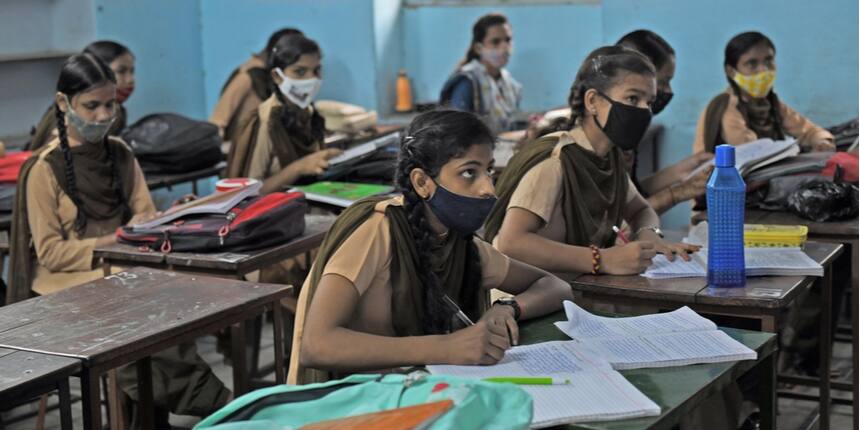 NEW DELHI: After seeing his children struggle with basic maths and English away from school for more than 18 months, Ashwini Kumar opted to go against government orders to reopen the school on the sly.
Recommended: Check top 100 careers after class 12th. Download Free!
Don't Miss: Best Courses after 12th Science/Arts/Commerce, Know Here
Students Liked: Start your JEE/NEET Preparation with AI Based Personalized Coaching, Take Free trial today Start now
His children, studying in Classes 5 and 7, go to the local government primary school in Shivamogga district in Karnataka. The area, a displaced settlement close to a dam, is prone to frequent floods. Neglected by the government for years, the school, Kumar said, does not have proper walls or ceilings but was still better than what the pandemic pushed the children into.
"My child studies in Class 5 and she could not follow what the teacher taught on a small mobile screen. There are many who did not even have that much. My financial condition is better than most of my neighbours. About 70 percent of the parents managed to get some or other form of digital device to attend online classes but it was never a real solution," said Kumar.
Kumar is a man of influence. With the support of willing parents, he was able to have the primary school quietly reopened with lockdown still in place. In June 2021, it reopened for Classes 6 and 7. "Around 25 to 30 students were seated in three different classes following strict COVID-19 protocol. We live in a backward area," said Kumar. A contractor and the president of the school development and monitoring committee, Kumar believes his "political clout" in the area helped him pull this off. "No one else dared to reopen schools as we did. I am a local leader here so no one bothered us," he added.
With the steady decline in COVID-19 cases, by August, the schools were reopened in Karnataka allowing everyone to join offline classes. Initially, it reopened schools for Classes 9 to 12 from August 23, then it reopened schools for Classes 6 to 8 from September 6 and finally for Classes 1 to 5, on October 25.
Also Read| Covid-19, Omicron Cases In India Updates: Schools closed, New Year restrictions at universities
The year that ends today, 2021, was exceptionally disruptive for school children. Schools opened and shut repeatedly — due to COVID-19, rains and flooding in the southern states, and pollution in the north. Along with education, poor children missed out on nutritious school meals distributed through the mid-day meal scheme. A survey released in September showed that only 69% of families in urban areas and 63% in rural areas said their children had been provided mid-day meals.
While some were brave enough to fight the system like Kumar, others were forced to go along. The recent spurt of infections by the Omicron variant of coronavirus has made their situation even more uncertain as territories like Delhi have shut schools again.
Declining interest in school
After being shut for well over a year, schools in Delhi finally reopened even for lower classes in October. However, that period coincided almost exactly with the rising levels of air pollution that plagues the Delhi-NCR region every winter. Rebuked by the Supreme Court for failing to curb air pollution, Delhi Government shut schools again, within mere weeks of reopening.
On November 13, chief minister Arvind Kejriwal announced that schools will be closed for a week. That closure was extended beyond one week as Delhi's air quality remained toxic.
Also Read | Year-Ender 2021: How a NEET PG aspirant handled the year of delays
On November 24, despite 'very poor' air quality, schools were allowed to reopen for physical classes. Parents had mixed reactions to the decision of the national capital government. "Frankly, I do not want my children to be out and about when there are no proper efforts from the government to ensure children's safety. First it was the virus and now the pollution. Had they [the government] taken proper measures we could safely send our children to school," said Monika Ahuja, a housewife.
Staying in has not helped either for Ahuja. Her two children studying in Classes 1 and 7 have lost all interest in studies. "Initially, in March 2020, the children were still enthusiastic. They used to complete worksheets. Now they have completely lost touch with what real school was like. For instance, the questions were answered in paragraph form and now because of digital classes, it is all one-word answers. If this goes on, I am worried, they will never be prepared for board exams," she explained.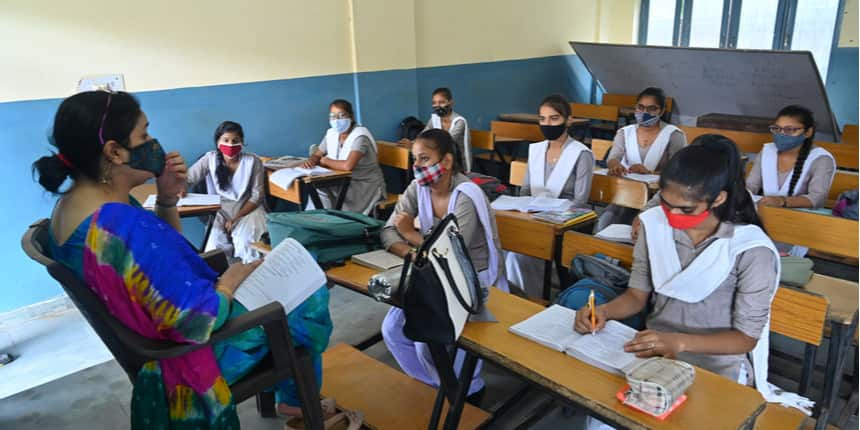 On November 24, despite 'very poor' air quality, schools were allowed to reopen for physical classes. (Representational image)
Charu,* a tailor by profession in East Delhi, is struggling with her son's waning interest in school as well. "My son was in Class 7 when the lockdown started. He was so bright and I never had to worry about his homework. He did it all by himself. For the past five-six months, he has been spending his time outside with his friends. I even bought a smartphone with savings but it is rarely used for studies," she said.
Kumar managed to get the school building reopened but there were no teachers. "There are very few teachers at the local school. There are a total of 400 students and only six teachers for them. I wrote to the state government but there was no reply. In the end, I had to hire six guest teachers and paid their salary from my own pocket," said Kumar.
Also Read | Year-Ender 2021: DU admitted students with very high scores; how are they doing in class?
By June, Delhi began phased lifting of the lockdown, allowing shopping malls, restaurants, shops to operate. However, schools, colleges and coaching institutes stayed shut.
School Closure: Rains, Omicron, health
For almost two years, Jolly Mathew, a teacher in a private university in Madurai, taught her children, in Classes 3 and 5, between online lectures and writing her PhD thesis. After her school reopened in Tamil Nadu on November 1, she was hopeful that children would get back to normal. "They are both young and require constant attention. During their online classes, I attended the classes with them. I wrote down notes, homework, and any other activities. Eventually, the teachers lost interest as well. They came less prepared and gave little time to discuss lessons or clear doubts," said Mathew.
Also Read| Omicron COVID-19: Covaxin only, walk-ins allowed in vaccine guidelines for children
Later in the month, after heavy rains, the Tamil Nadu Government announced the closure of schools and colleges in areas like Madurai, Kancheepuram, Tiruvallur, Villupuram, and Kanyakumari. The state education minister, however, has announced that schools will reopen for Classes 6 to 9 from January 3.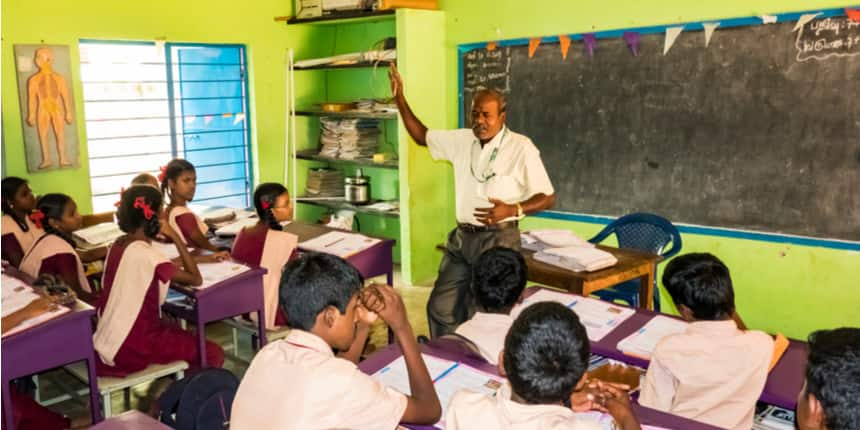 In Karnataka, schools were briefly closed in districts like Shivamogga, Thirthahalli, Sagar, and Hosanagara due to heavy rains (Representational image)
In Karnataka, schools were briefly closed in districts like Shivamogga, Thirthahalli, Sagar, and Hosanagara. "The school closed for two or three days during heavy rains but it could not dampen their [students'] resolve to start school again. Floods frequently occur in our area but we were fed up with the system that excluded the marginalised from accessing education, said Kumar.
"The schools provide a routine. Even if it is not every day, the children interact and learn better. We have read so many studies now that tells us that there is no alternative to schools. Why the government forgets this is beyond me," Mathews complained.
Also Read | Year-Ender 2021: Why Kerala's MBBS students may miss NEET PG 2022
Despite the threat of the Omicron variant of COVID-19, Mathew is hoping that schools will not shut again disrupting the already disturbed academic activities of her children. The state government has announced the reopening of schools in Tamil Nadu for classes 6 to 9 from January 3.
Apart from widening learning inequities, there has been an adverse impact on nutrition, impact on mental and psychological wellbeing, and safety of school students. Ahuja, who also privately tutors school students, says children have a "fragile immune system" cooped at home. "I have noticed that the children are falling ill so frequently. When they attended school, they were more active and attentive but how do we ensure their health is compromised due to this severe pollution," she added.
* Name changed on request
---
Follow us for the latest education news on colleges and universities, admission, courses, exams, schools, research, NEP and education policies and more..
To get in touch, write to us at news@careers360.com.