NEP 2020: School education with new structure, changes in board exams
NEP 2020: School education with new structure, changes in board exams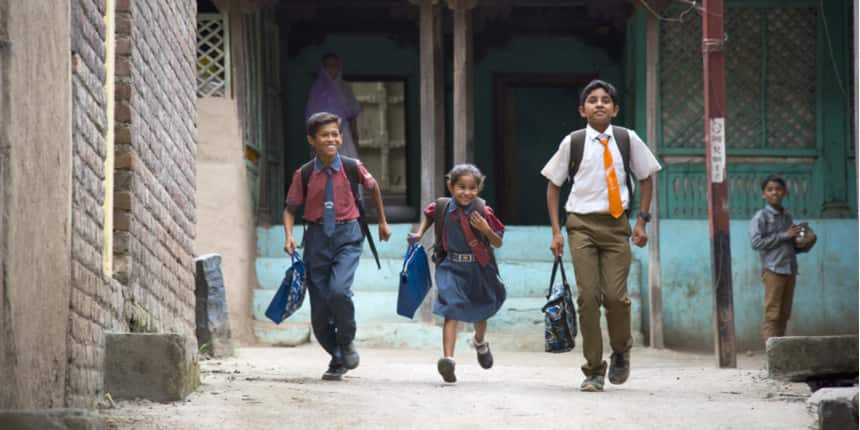 NEW DELHI: A new curriculum structure, coding lessons, changes in the board exam pattern and a new centre on assessment featured in the draft National Education Policy for schools, approved by the Union Cabinet on Wednesday.
The NEP 2020, in the works since 2015, also proposes to universalise early childhood care and education (ECCE) for children aged three to six by 2030 and also secondary education (Classes 9 to 12). By 2030, it proposes to achieve a 100% gross enrolment ratio in schooling. This means all children of school-going age will be enrolled.
Altering the existing 10+2 model, the school education system will now be organised in the 5+3+3+4 format. This means that the first five years of the school will constitute the 'foundation stage' including three years of pre-primary school, Class 1 and 2.
The next three years will be divided into a preparatory stage from Class 3 to 5 followed by three years of middle stage (classes 6 to 8), and finally, four years of secondary stage (classes 9 to 12).
Schools will not have any rigid formation of streams of arts, commerce, science and students can take up whichever courses they want.
Children younger than five years of age will be enrolled in a "preparatory class" or "Balavatika" which will have a teacher qualified in early child education.
Board examinations
Keeping the board exams for Class 10 and 12, the new education policy intends to make them easier by testing only "core capacities" of students.
"Boards may over time also develop further viable models of Board Exams, such as -annual/semester/modular Board Exams; offering all subjects beginning with mathematics, at two levels; two parts exams or objective type and descriptive type," the NEP highlights on schools says.
Assessment will be done through a "multidimensional report" of students appearing for the board exam. Apart from teachers' assessment, the progress card will include self-assessment and peer assessment. The school education secretary, Anita Karwal, said that the NEP also proposes having "modular" board exams that are conducted more than once in a year.
Apart from board exams, the policy proposes "school exams" in Classes 3, 5 and 8.
Under the NEP 2020, a National Assessment Centre 'PARAKH' -Performance Assessment, Review, and Analysis of Knowledge for Holistic Development) will be set up. The body will be responsible for suggesting guidelines for student assessment and evaluation for all recognized school boards, including state boards, over which the Centre has thus far exercised no control.
To prepare the students for university entrance exams, the National Testing Agency, or NTA will offer "high-quality aptitude tests" twice a year. The tests will be offered in sciences, humanities and vocational subjects.
'Experiential learning'
The new education policy will make way for learning with critical thinking along with "discovery-based, discussion-based, and analysis-based learning". There will be "bagless days" and visits to local craftsmen and the possibility of vocational training from Class 6.
Implementing competency-based learning, NEP 2020 has provided room for flexibility and choice of subjects to study, particularly in secondary school. Students will be allowed to choose physical education, the arts and crafts, and vocational skills as per their preference.
Language and Curriculum
In all private and public schools, the new policy endorses the use of regional language or mother tongue as the medium of instruction till Class 5 at least.
The policy emphasises on the preparation of " high-quality bilingual textbooks and teaching-learning materials" in vernacular languages for subjects like science and mathematics for the students.
The curriculum, according to the NEP 2020 will now include contemporary subjects such as Artificial Intelligence, Design Thinking, Holistic Health, at the "relevant stages". The students will also be allowed to take up coding from Class 6.
Educational content which imparts " traditional Indian values and constitutional values" will also be added to the curriculum.
'General statement'
"It is a general statement of a government," said Ambarish Rai, national convenor for the Right to Education Forum, an umbrella body of non-profits, activists, teachers and academics working on education. "[There is] nothing mandatory for the state or rights for the children and no clear mechanism for implementation. It has diluted the importance of the Right to Education Act."
Rai and the activists were hoping for an amendment of the law to extend the right to education, currently guaranteed only for children aged six to 14, to all children.
Also read:
Write to us at news@careers360.com