The New Education Policy should bridge the gap between university and society: Prof. Darshan Shankar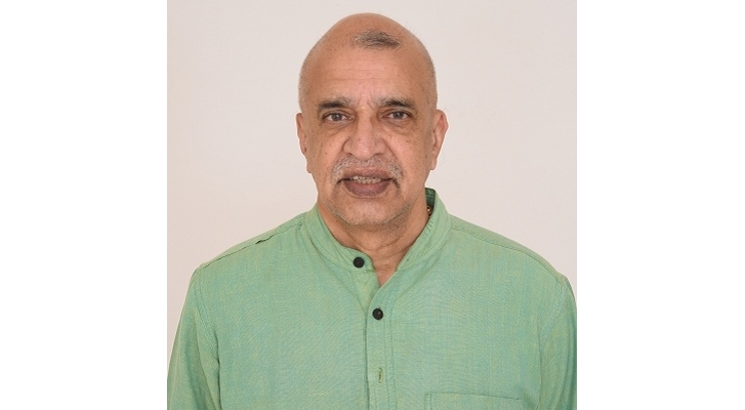 Rajaram Sukumar
|
29th Mar, 2019 - 2:21 p.m. IST
There are a lot of expectations from the New Education Policy (NEP). In conversation with Rajaram Sukumar, a well-known academic Prof. Darshan Shankar, the Vice-Chancellor of The University of Trans-Disciplinary Health Sciences and Technology, deliberates on a few of them. 
It is expected that the new education policy will encourage the transformation of higher education in India in a manner that links education to society's contemporary needs. Today almost in every domain, social sciences, engineering, medicine, law and performing arts the educational content and experience is seriously cut off from social reality.
It is extremely important for modern India to encourage content in higher education that is multi-cultural. The colonial content in higher education based on western cultural and intellectual traditions needs to be balanced with content derived from non-western cultures including our own rich knowledge traditions. This move must guard against narrow chauvinism. There is huge contemporary relevance in Indian knowledge traditions like in mathematics, astronomy, health sciences, social sciences, agriculture, performing arts, philosophy, fine arts and so on. The colonial mindset of policymakers and teachers needs to be destroyed.
I expect that the new policy will support bridging the distance between university and society. This will require regulation to permit teachers (who may not have PhDs) from reputed workplaces to be recognized as visiting faculty in universities and similarly for students to have scope to earn credits via., substantial experiential learning projects in real life situation.
The evaluation system needs to be made "competency-based" and we must get rid of the ridiculous 3-hour examination system as a means of assessment.
We also need to urgently break silos across disciplines so that students of any core domain have the possibility to choose electives from any other domain. The current categories of degrees and disciplines is wholly outdated. Students need universities and regulatory bodies to provide freedom to choose from a multi-domain menu.
Online learning is important given the excellent transmission technologies available. Lectures should be completely online. It is a waste of student time to listen to lectures in the classroom. The classroom should be used for interactions and discussion. 
The distinction between government and non-government universities should be eliminated. Taxpayers money should go to knowledge institutions irrespective of their ownership. Grants from Central and State Government to universities should be based on the merit of their proposals and performance. Profit making should be discouraged in higher education. Financial self-reliance in universities is necessary but this should be distinguished from profit-making. Sufficient fellowships and scholarships from governments should be made available to all universities to support students who do not have the economic means to pay the fee. Earn and learn schemes for students are desirable in universities.
Stay updated with latest Education News
More From Rajaram Sukumar